When Russia attacked Ukraine in February 2022, Kocheva spent 10 days hiding in a basement in Kharkiv, which almost fell to the Russian army.
Five months into the invasion, the family left for Israel.
They began a new life in Ashqelon, some 10 kilometres (6 miles) from Gaza.
During the surprise attack by Hamas – which killed some 1,200 people – she felt she needed to leave.
"My hands started to shake and I had the same feeling that I did when it all started in our country," she said.
Israel then launched a military campaign in the Gaza Strip. Palestinian militant group Hamas has said over 11,000 have since died.
Kocheva slept in a shelter again, recalling endless sirens and explosions.
Then she decided she had to flee.
"When it intensified … I started to panic," she said.
"I got scared, I realised that I needed to come home."
The family was evacuated to central Israel, where they stayed several days, before going back to Kharkiv.
War is still a feature of life in Kharkiv – while being firmly under Ukrainian control, the city is regularly hit by Russian attacks. Sirens are still a regular part of life.
But for Kocheva, it was a relief to be back.
"I walk here, it's my native land, my flag, I don't know how to express it, I am happy," she said.
Kyiv has said that some 4,000 Ukrainians have left Israel since the Hamas attack.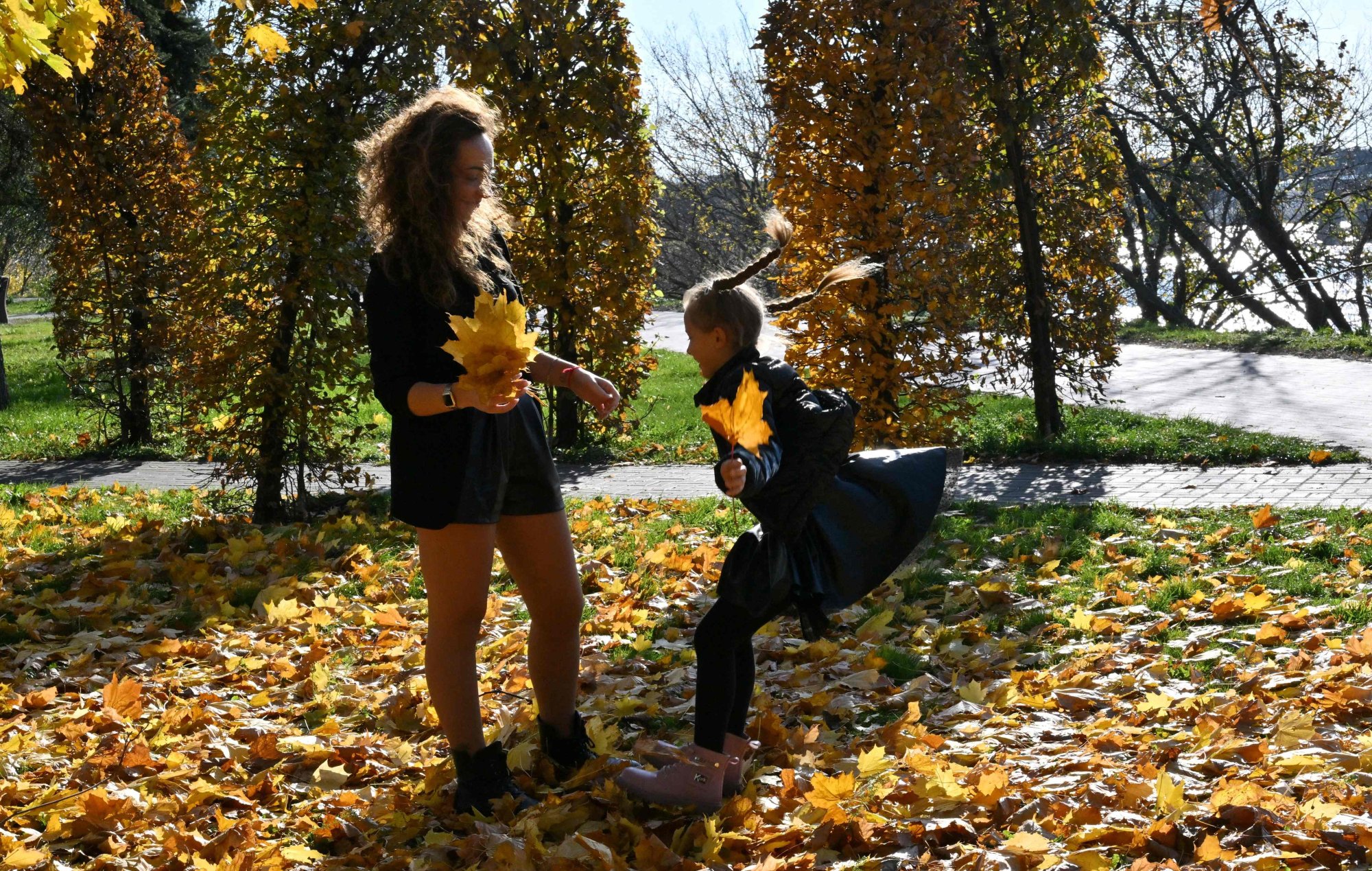 In the capital Kyiv, Anna Lyashko and her eight-year-old daughter Diana were also back from Israel.
They had fled to Israel in the first weeks of Russia's invasion in March last year.
They had been living close to areas of the Kyiv region that fell to Russian forces early in their attack, living without "electricity, water or communication", the 28-year-old mother said.
"My daughter was very scared and I decided to leave," the 28-year-old said.
She decided to take her daughter to Israel, where she had a relative.
But when hostilities started in Israel last month, it brought her back to the day Russia invaded Ukraine.
"My first feelings were the same as 24th of February (2022) in Ukraine," she said.
"Someone called me in the morning and said 'Anna, war has started', it was exactly the same feeling I had in Ukraine."
She said her daughter had "fear in her eyes" and that she "understood that I could not stay".
They flew out of Tel Aviv a week later, with the help of the Ukrainian embassy.
As her daughter played in fallen leaves in a Kyiv park, Lyashko said the pair were also happily home, reunited with family.
Sitting in her office on the opposite side of the Dnipro River in Kyiv, Oksana Sokolovska said she thought Israel would be "the safest country in the world" when she fled Russia's invasion there.
Like many women with children, the 39-year-old lawyer left Ukraine with her three children at the start of the war last year.
"I had no right to risk their lives," she said.
As she spoke Hebrew, she chose Israel as their destination and they settled in Rishon LeTsiyon, near Tel Aviv.
But she, too, spent October 7 in a shelter with her children.
"Massive bombing started," she said.
Once again, she took a quick decision to leave Israel.
"It is difficult to leave one war for another," she told said.
But Sokolovska was nonetheless "happy to be home."
"Right now in Kyiv, the situation is calmer than in Israel," she said, almost two years into the Russian invasion.
"It is the only reason why I came back."
EMEA Tribune is not involved in this news article, it is taken from our partners and or from the News Agencies. Copyright and Credit go to the News Agencies, email [email protected] Follow our WhatsApp verified Channel