We have been hearing a lot about
China's property sector problems
and the dire impact these could have on a slowing Chinese economy. Such concerns cannot be brushed aside lightly but what we do not hear so much about are the systemic financial threats looming in the United States and Europe.
The reason is the absurd polarisation of views that has been allowed to develop, or even encouraged, among governments and the public (including large areas of the media) on political, economic and social developments in the East vs the West.
A spotlight is focused on everything "bad" (and thus newsworthy) in, say, China or Russia, while
adverse developments elsewhere
are treated as though they were happening on the dark side of the moon. Objectivity suffers and that can be dangerous when it comes to financial system problems.
Not everyone is silent about the problems beginning to emerge, for example in the real estate and vast non-banking financial sectors of advanced economies, as higher interest rates on the back of huge debts take their toll. Some senior international officials are voicing concerns.
But these are not publicised to anything like the extent that China's housing sector woes are. The situation is reminiscent of that before the
2008 global financial crisis
, when Western nations grew so used to looking for crises in emerging markets that they failed to see one brewing at home.
When it did erupt, it came from a quarter that had escaped the attention of commentators and regulators – an obscure part of the debt ocean known as the subprime mortgage market. It was an iceberg that sank financial titans.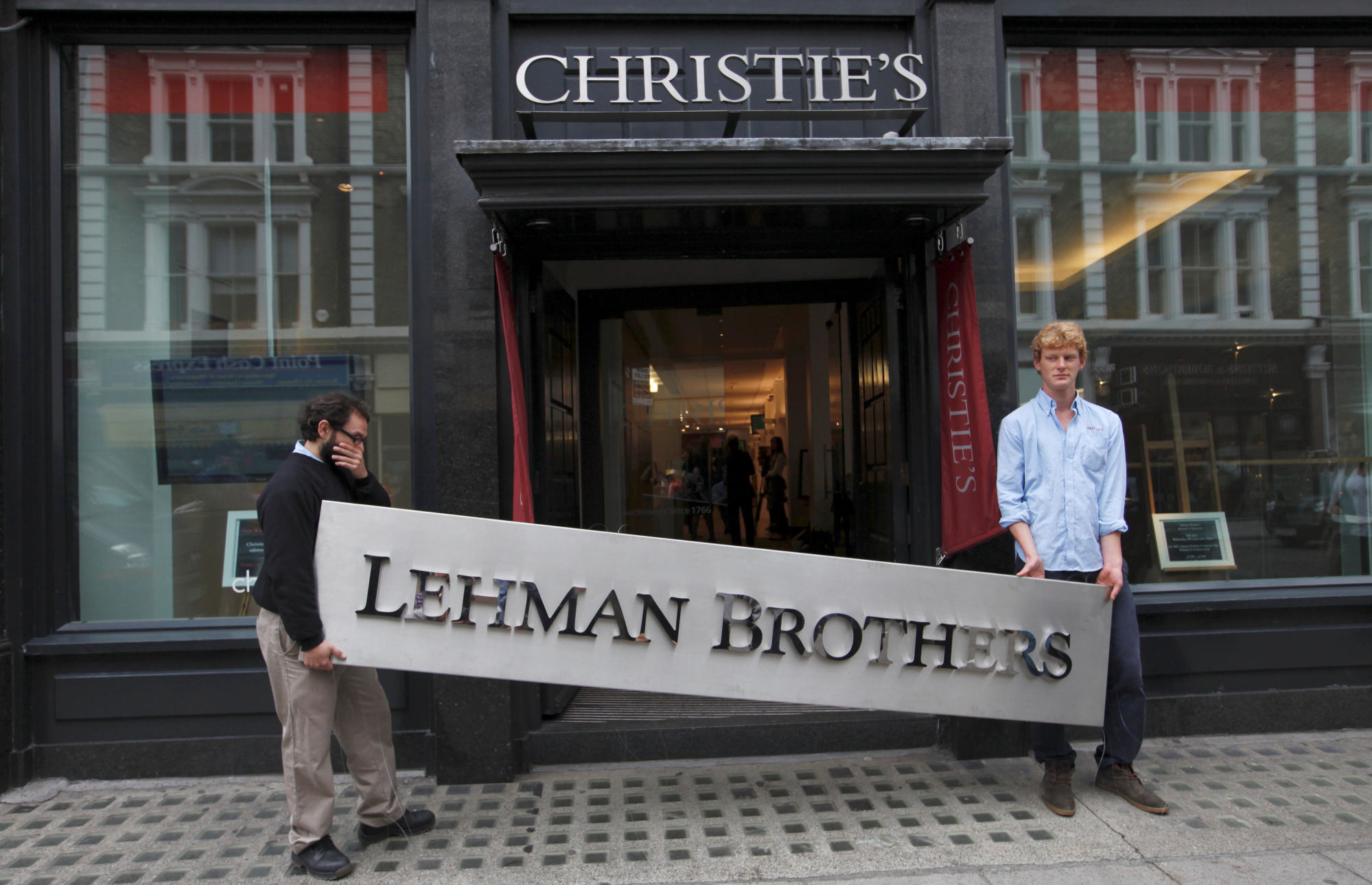 Another such iceberg has been spotted by the Financial Stability Board (FSB). The world's most powerful financial watchdog has warned of "further challenges and shocks", as soon as in the coming months
,
as
high interest rates
undermine economic recovery and threaten key sectors, including real estate.
The FSB – an international body set up after the 2008 crisis to monitor and make recommendations on the global financial system – singled out a group of
hedge funds
as a potential source of financial market instability because of their
bond market exposures
.
The Basel-based body did not name the hedge funds but warned that they had "very high levels of synthetic leverage" – debt created by the use of derivatives and other complex financial instruments and which does not appear on balance sheets. Such debt is difficult to measure but its impact can suddenly appear.
Such concealed threats find an echo in the
subprime crisis
more than a decade ago and highlight the hidden perils of this era, when interest rates in advanced nations fell to historical lows, only to surge on the back of inflation.
I have
commented
that, as observed by a number of the world's leading economists, monetary policy acts with a lagged effect and the damaging impact of tectonic shifts from low, even zero, interest rates to sharply higher levels has yet to fully show.
Hedge funds are likely to prove to be, again, the tip of the iceberg. They are only part of the so-called nonbank – or
shadow banking
– sector that has grown enormously since conventional banks were subjected to tighter regulation after the 2008 crisis.
Shadow banking describes bank-like activities (mainly lending) that take place outside the traditional banking sector. It is now commonly referred to as nonbank financial intermediation or market-based finance, and has grown dramatically in recent years.
The European Commission put shadow banking at 25-30 per cent of the global financial sector; the FSB has estimated that the shadow banking industry is worth around US$52 billion. Other examples of shadow banks include finance companies, money market mutual funds, securities lenders and structured investment vehicles.
The sector requires especially close monitoring, according to the European Commission, because of "its close links to the regulated financial sector and the systemic risks that it poses. There is also a need to prevent the shadow banking system from being used for
regulatory arbitrage
".
Shadow banking problems exist in China as elsewhere. But while these have been widely noted in reports on the possible fallout from China's real estate crisis on the country's financial system, it receives far less mention that similar problems exist in Western economies.
Financial system problems are universal and this will come to be recognised as they erupt in an environment of much tighter financial conditions, affecting stock and bond markets, and general credit availability – and not just an (as yet) obscure part of the global financial system.
As Vinod Thomas, a former senior vice-president at the World Bank, noted in the Financial Times, when the Titanic set sail in 1912, it was considered unsinkable. "A similar assumption underpins today's financial architecture in the face of a polycrisis [including] financial fault lines," he wrote. He is right and those who live in glass houses should not throw stones at others.
Anthony Rowley is a veteran journalist specialising in Asian economic and financial affairs
The news is published by EMEA Tribune & SCMP