A US judge on Monday temporarily blocked federal immigration authorities from destroying razor wire placed along the border with Mexico by the state of Texas to prevent migrants from crossing the Rio Grande river.
US District Judge Alia Moses in Del Rio, Texas barred the Biden administration from cutting or removing the wire until at least November 13, as she considers a lawsuit brought by Texas Attorney General Ken Paxton, a Republican, accusing the US government of illegally destroying state property.
Moses said the Biden administration would likely continue to damage the wire fencing absent a court order, pointing to allegations by Paxton that wire was destroyed even after his office filed the lawsuit last week.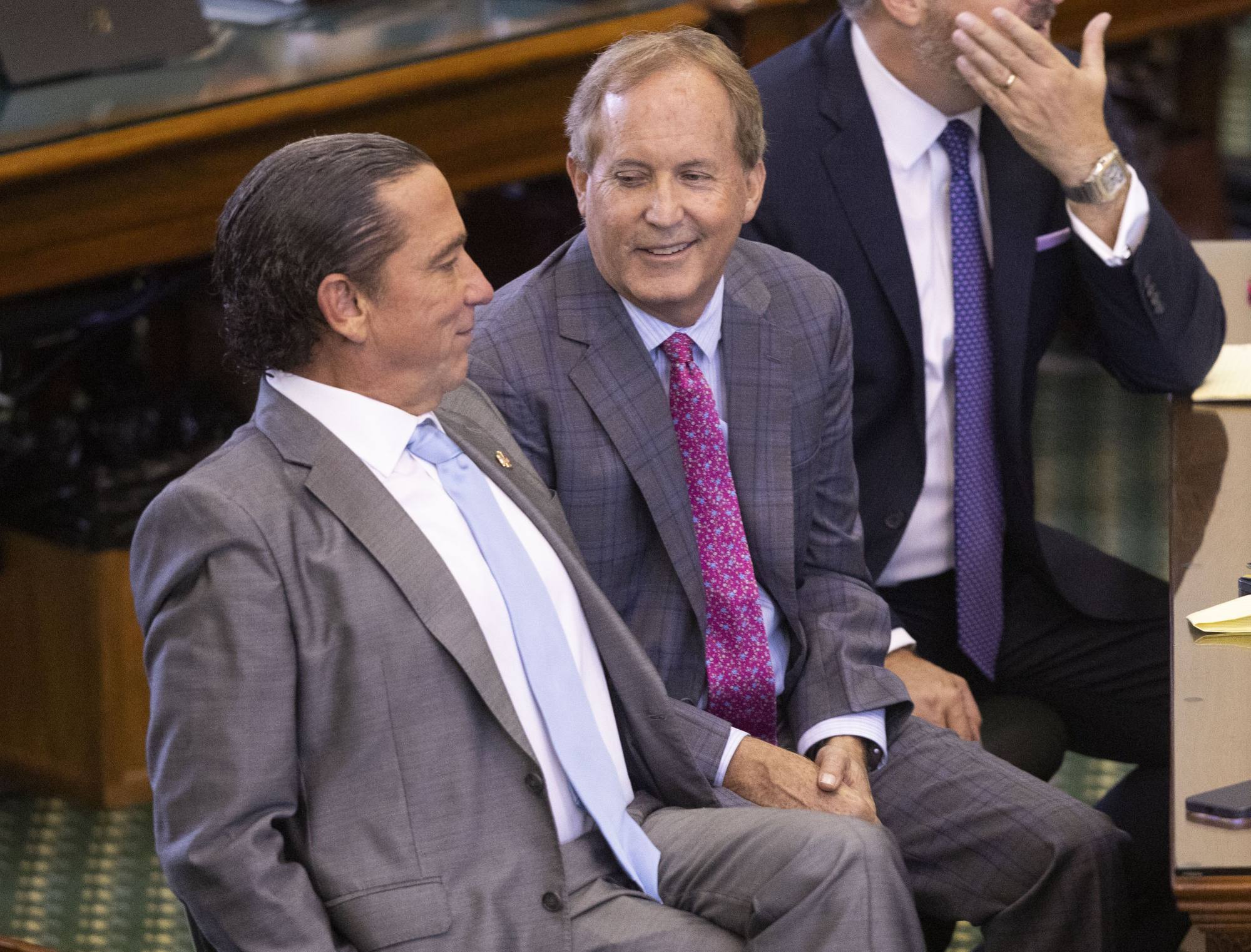 "No great public calamity is apparent on this record to justify property destruction," wrote Moses, an appointee of Republican former US President George W Bush.
Moses said federal authorities could still move or cut wires "to aid individuals in medical distress."
Paxton in a statement said the federal government's actions demonstrate "Biden's disturbing contempt for the State of Texas, for the citizens of the United States, and for our country's entire foundation of the rule of law."
Neither the US Department of Justice, nor the Department of Homeland Security (DHS) immediately responded to a request for comment. In response to the lawsuit, DHS has said it has a responsibility to act "when there are conditions that put our workforce or migrants at risk."
The concertina wire fencing was installed on private property by the Texas National Guard as part of Operation Lone Star, an initiative launched by Republican Texas Governor Greg Abbott in 2021 aimed at deterring illegal border crossings.
Paxton's lawsuit claims US Customs and Border Protection agents recently stepped up an existing practice of cutting, destroying or otherwise damaging wire that the state had strategically placed with landowners' permission.
Moses is currently considering Paxton's motion to bar the destruction of wire pending the outcome of the lawsuit. A hearing is scheduled for November 7.
Texas, meanwhile, is separately defending its authority to install floating buoys in the middle of the Rio Grande to deter migrants.
A federal judge at the Biden administration's request in September ordered the 1,000-foot (305-metre) barrier removed, but an appeals court allowed it to remain in place temporarily while Paxton's office pursues an appeal.
EMEA Tribune is not involved in this news article, it is taken from our partners and or from the News Agencies. Copyright and Credit go to the News Agencies, email [email protected] Follow our WhatsApp verified Channel