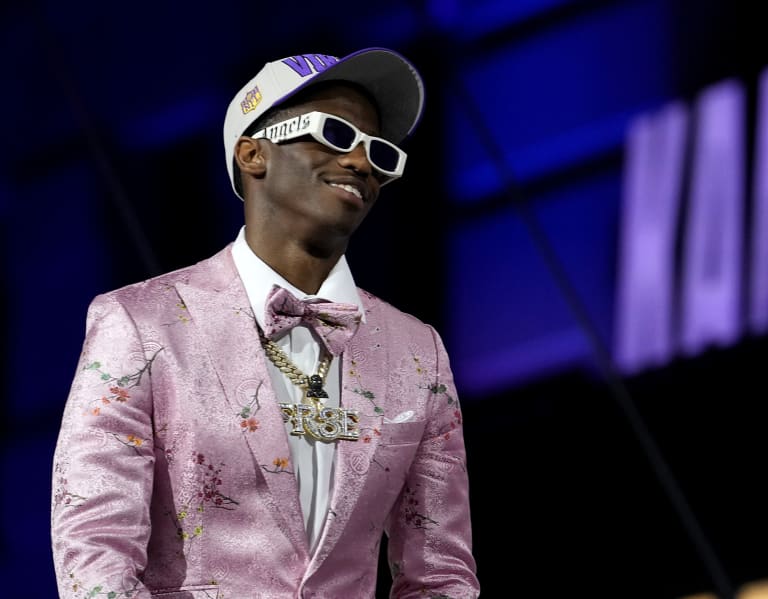 {{ timeAgo('2023-04-27 22:51:57 -0500') }}
football
Edit
Jordan Addison became the latest highly-drafted USC wide receiver as he was selected 23rd overall in the first round of the NFL draft by the Minnesota Vikings on Thursday night.
Addison donned a pink suit, bow tie, big chain and sunglasses as he lived out the moment he's been working toward in his football career.
Here are some photos from Addison's big night in Kansas City, Missouri.
RELATED: Jordan Addison drafted No. 23 overall by the Vikings as USC extends draft streaks