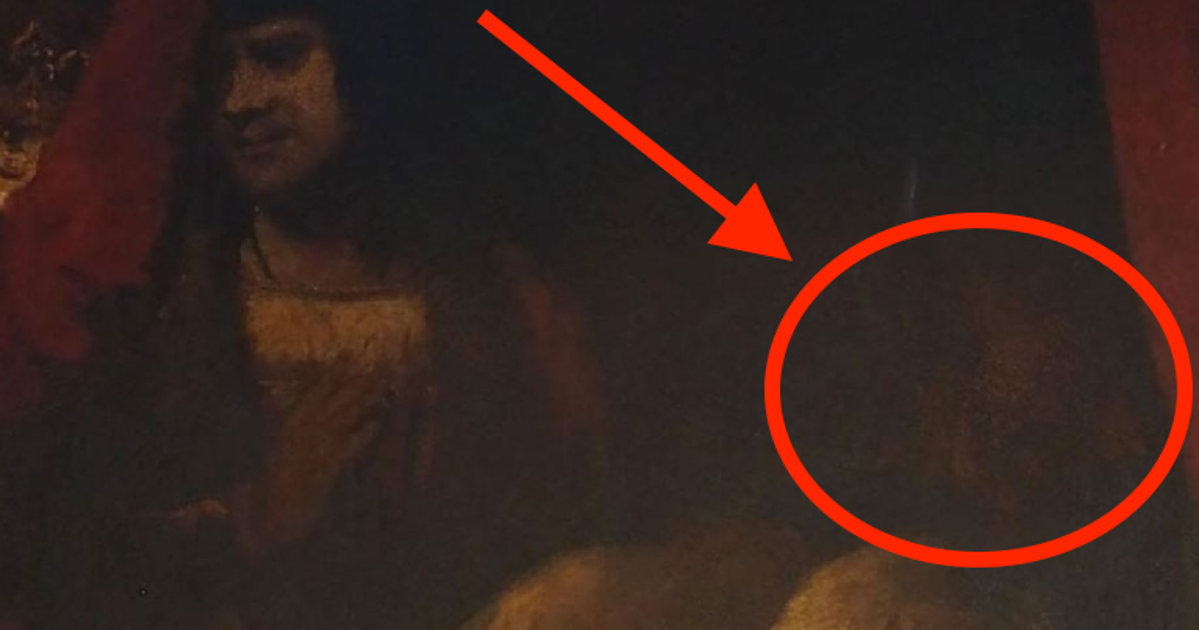 A demonic figure has reemerged on a 1789 painting by English artist Joshua Reynolds after the artwork underwent restoration to mark the 300th anniversary of Reynolds' birth.
The "demon-like face" had over time "appeared to fade out" or even been the subject of attempted removals from Reynolds' "The Death of Cardinal Beaufort," the United Kingdom's heritage-preserving National Trust, which commissioned the repairs to the piece, explained in a press release.
Reynolds' inclusion of the hellish character stirred controversy because "it didn't fit in with some of the artistic rules of the times, to have a poetic figure of speech represented so literally in this monstrous figure," said John Chu, the Trust's senior national curator for pictures and sculpture.
The painting was based on the death scene in William Shakespeare's "Henry VI, Part II." But "when it was first shown at the Shakespeare Gallery in 1789 it generated more controversy than any other work on show," Chu added.
In its press release, the Trust said it was clear "the painting had been tackled by several hands with a lot of overpainting."
"The area with the fiend was especially difficult," admitted Becca Hellen, the Trust's senior national conservator for paintings."
"Because it is in the shadows, it was painted with earth browns and dark colors which would always dry more slowly, causing shrinkage effects," Hellen explained. "With the layers added by early restorers it had become a mess of misinterpretation and multiple layers of paints."
The devilish character is now back in the frame, though, and the painting has returned to display at Petworth House in West Sussex.
The National Trust shared on Instagram images of before and after the conservation work it commissioned. Swipe here:
EMEA Tribune is not involved in this news article, it is taken from our partners and or from the News Agencies. Copyright and Credit go to the News Agencies, email [email protected] Follow our WhatsApp verified Channel