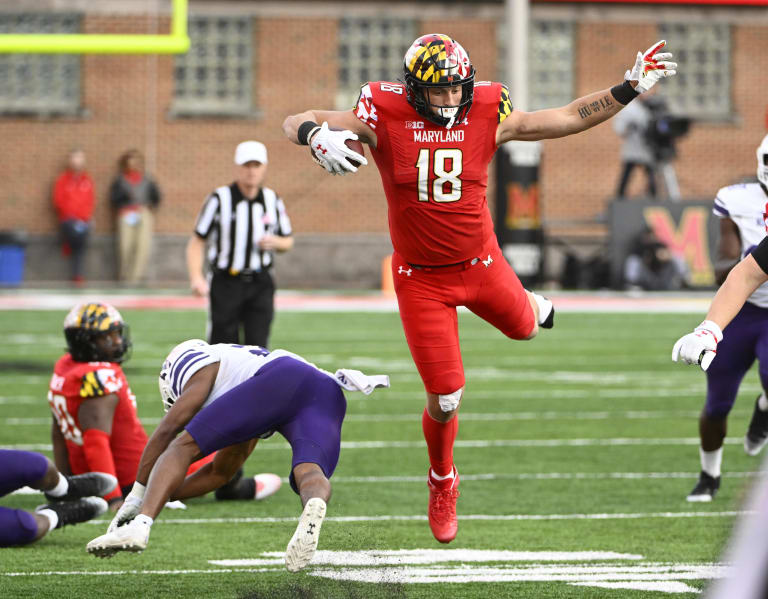 TUSCALOOSA, Ala. — Alabama's list of key contributors it got from the transfer portal is impressive.
Jahymr Gibbs, Jameson Williams, Henry To'oTo'o and Eli Ricks are a few names that joined the Crimson Tide and made an immediate impact the following season. Prior to the 2023 season, head coach Nick Saban went back into the transfer portal looking to find that next name to give Alabama an immediate boost.
In December the team added CJ Dippre, the former tight end from Maryland who racked up more than 30 receptions as a sophomore. After Alabama's second spring scrimmage, Saban praised Dippre's abilities and adjustment to the team's system.
"CJ's done a really good job," Saban said. "He was having a little ankle sprain or foot sprain or something for a while and missed a little bit, but I think he's gonna be a good player for us. He's a good competitor. He can do all three things you want him to do at tight end, whether it's playing the C area, be an H-back type of blocker or split out and be a good receiver. We're excited about him and the contribution he can make."
Alabama lost Cam Latu who entered the NFL Draft during the offseason. Latu was a major contributor to the Crimson Tide's offense, hauling in 787 yards, 12 touchdowns and 56 catches over the past two seasons.
With Latu's departure, the returning trio of Robbie Ouzts, Miles Kitselman and Amari Niblack combined for seven catches for 76 yards. Niblack was the lone tight end other than Latu to score a touchdown when he hauled in his lone catch of the season against Louisiana Monroe.
The addition of Dippre gives Alabama a veteran presence who is coming off a career season under Mike Locksley. Along with his 30 catches, the 6-foot-5 260-pounder tallied career marks in receiving yards (314) and touchdowns (3) after starting all 12 games last season.
Along with Dippre, Saban was happy with the group's progress after Alabama's scrimmage on Saturday.
"That whole tight end group this spring has really – Danny Lewis has really made a lot of progress. Amari (Niblack) has made a lot of progress. That whole group has really made a lot of improvement," Saban said. "Robbie Ouzts is not out there because of injury, but I've really been encouraged by how that group has improved and progressed."