Midea Group, the world's biggest home appliances maker, plans to submit its
listing application
in Hong Kong as early as next month in a jumbo initial public offering (IPO) by the entity controlled by China's seventh richest billionaire, according to people familiar with the matter.
The firm has appointed China International Capital Corp (CICC) and Bank of America as joint sponsors to prepare the so-called A1 form submission, the people said. Barring market hiccups, the stock could start trading early next year, according to the usual timeline for local IPOs, they added.
The IPO could raise more than US$1 billion subject to changes in market conditions, they said. Based on the current proposal, it could be one of the biggest in recent history. There has not been a billion-dollar IPO in Hong Kong since China Tourism Group Duty Free's US$2.3 billion deal in August 2022.
CICC, Bank of America and Midea declined to comment when contacted by the Post.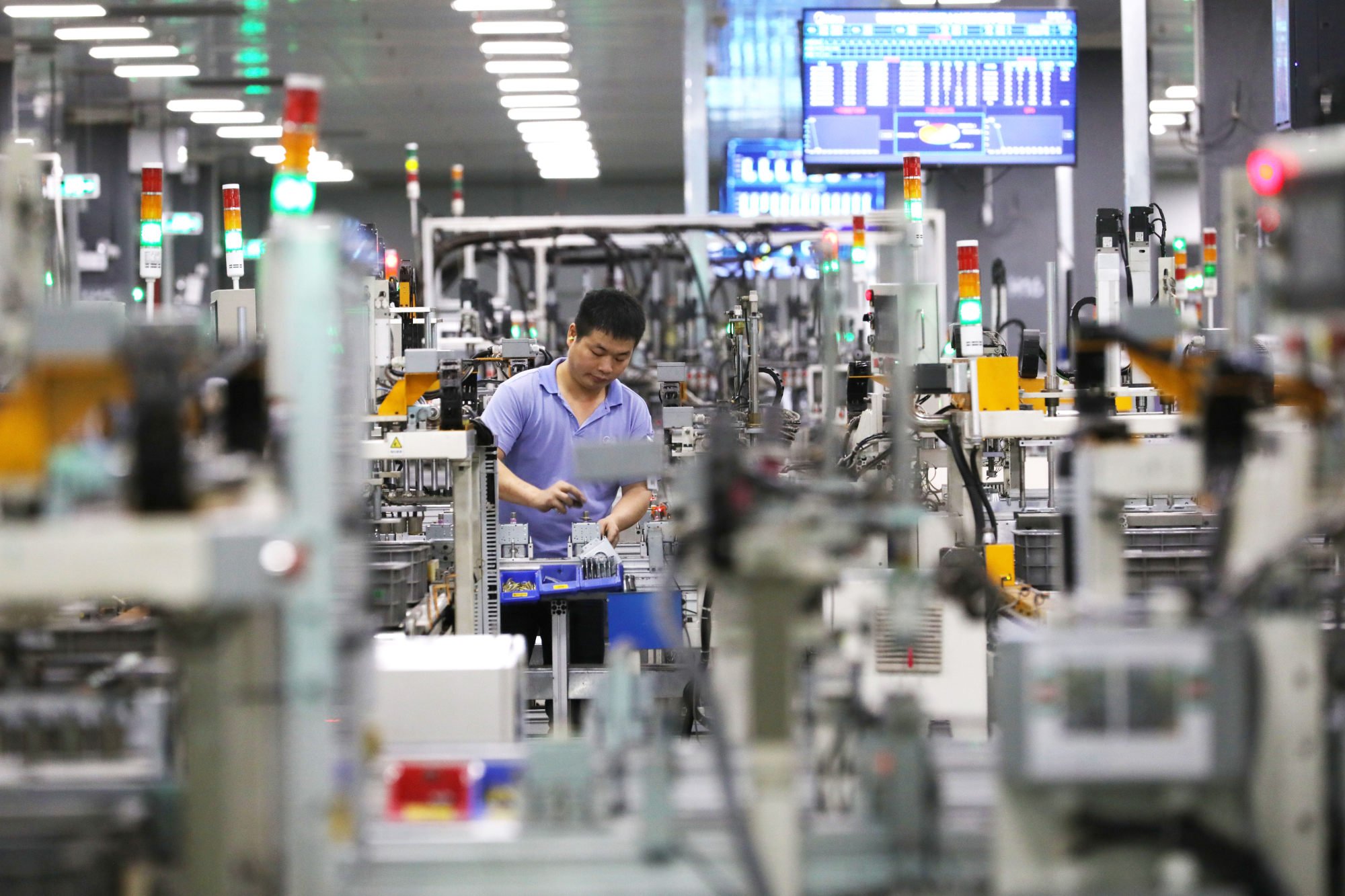 The IPO plan could give the moribund local market a welcome boost and attract global investors back to the third-largest capital market in the region. The Hong Kong stock exchange's
ranking
fell to ninth globally in the first half of this year, after IPO proceeds shrank to the lowest in two decades.
Midea Group was founded in Foshan in southern Guangdong province in 1968 by tycoon He Xiangjian, whose family is worth US$22.9 billion according to Forbes. The group makes home appliances, and heating, ventilation and air-conditioning systems. It is the biggest by market value and annual revenue, according to Bloomberg data.
The billionaire, who survived a kidnapping attempt in June 2020, also controls Midea Real Estate Co, a Guangdong-based property developer that listed in Hong Kong in
October 2018.
"The decision to seek a dual listing in Hong Kong will be a big boost for the weak IPO market in the city," said Tom Chan Pak-lam, permanent honourable president of the Institute of Securities Dealers. "High-quality mainland companies still like Hong Kong as a platform to tap funds from international investors."
Investors will welcome the Midea IPO, given its market-leading status in mainland China and its strong financial performance, Lam said. The IPO green light from Chinese regulators will also show Beijing' support for Hong Kong as an international financial centre, he added.
Midea Group's board approved the H-share offering on September 18, the 10th anniversary of its stock listing in Shenzhen, according to its exchange filing. It expects to be listed in Hong Kong within 18 months of approval from shareholders. No details about the number of shares or expected proceeds have been revealed.
"The company has conducted a comprehensive analysis and has decided to seek for issuing H-shares to list in a bid to strengthen and deepen our global development strategy," Midea said in the filing. The plan will help fund research and development in automation, robotics and innovation in smart home appliances, it added.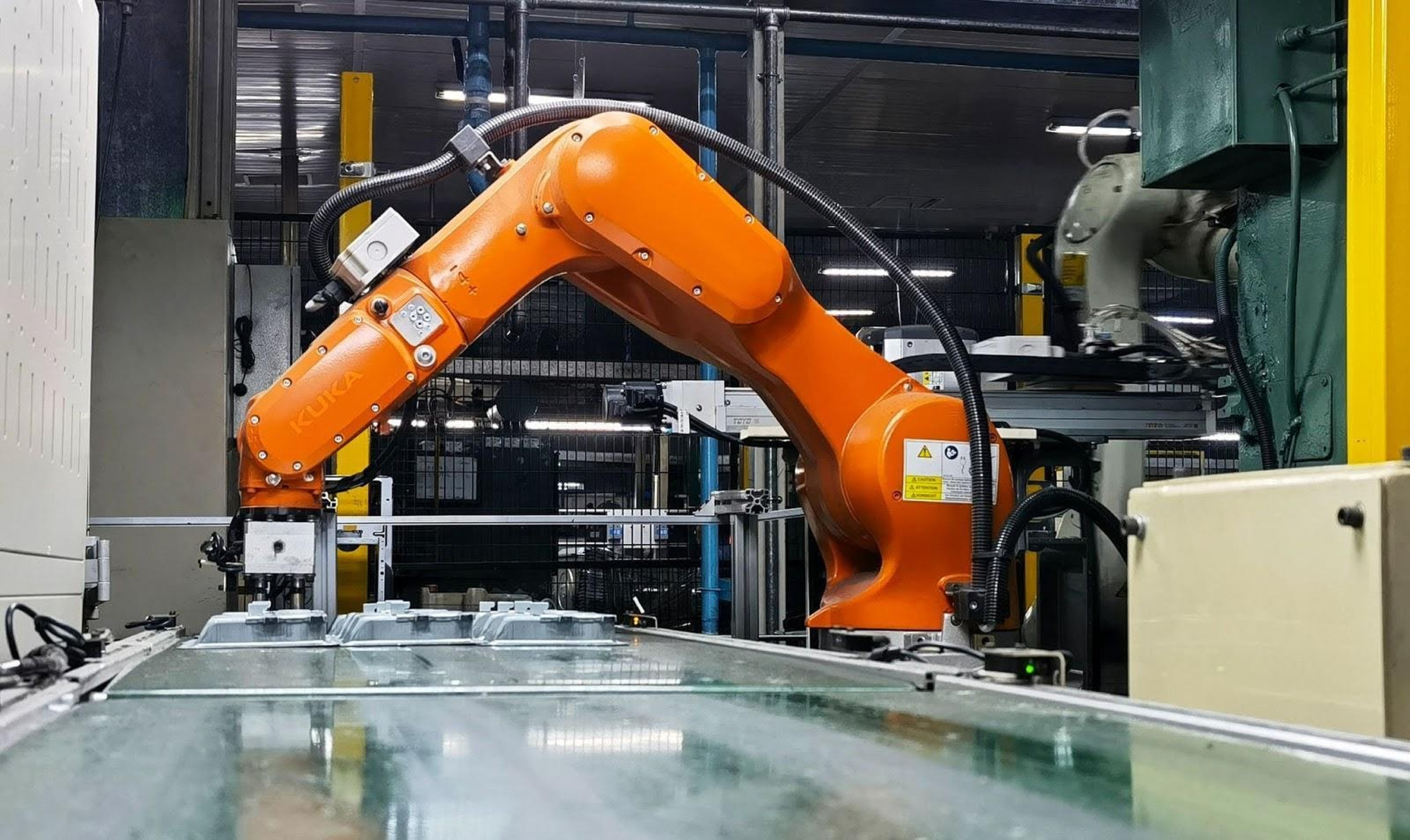 The company completed the purchase of Kuka AG, an industrial robots maker listed in Frankfurt, in November 2022 for 4.5 billion euros (US$4.79 billion) and later took it private. The transaction ranked as the biggest takeover of a German company by Chinese investors.
The Hong Kong listing plan fits into the group's business strategy to reach more end-consumers worldwide, according to sources. Midea's annual revenue rose about 1 per cent to 345.71 billion yuan (US$47.3 billion) last year, while profit increased 3.4 per cent to 29.6 billion yuan.
Midea opened its first overseas production plant in Vietnam in 2007 and has since expanded globally at a rapid pace. With more than 166,000 employees, it has more than 30 global production centres such as Vietnam, Belarus, Egypt and Brazil and has a presence in nearly 200 countries, including in the United States and in the Middle Eastern.
In Shenzhen, Midea Group shares have risen 8.6 per cent this year. Foreign investors owned 1.8 billion of its shares as of Wednesday, or 25.77 per cent of its capital, from purchases via the Stock Connect scheme, according to stock exchange data.
"A listing in Hong Kong will make it easier for Midea to be traded by a wider pool of global investors in Hong Kong," said Louis Tse Ming-kwong, managing director of Wealthy Securities, a Hong Kong-based broker. "Investors are hungry for high-quality IPOs. With a solid profit and well-known brand, Midea is expected to be a hot deal."
Chinese baijiu distillery ZJLD raised US$676.4 million in April, the biggest IPO in Hong Kong in the first half of this year. Other companies with pending IPO plans in Hong Kong include Chinese courier services group
SF Holding
and Freshippo, Alibaba Group's grocery arm popularly known as Hema in the onshore market.
The news is published by EMEA Tribune & SCMP