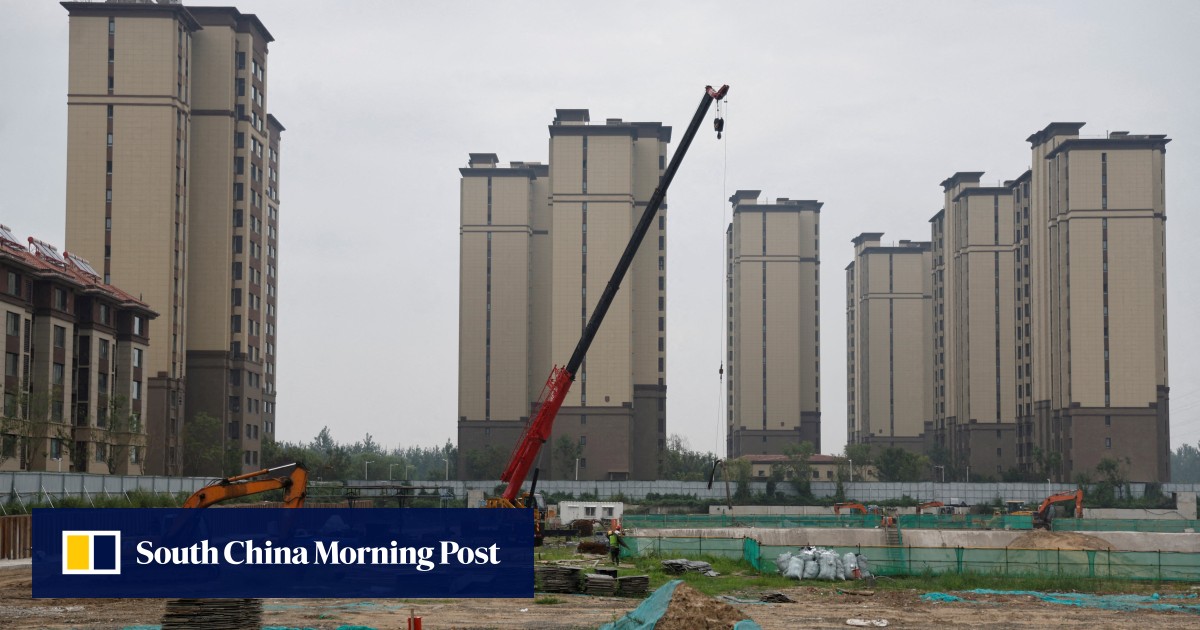 Moody's Investors Service has revised its outlook for
China's property sector
from "stable" to "negative" despite the introduction of a slew of stimulus measures by China's regulatory authorities to boost home sales and prop up a flailing property market.
A report released by the international ratings agency on Thursday listed China's weaker economic growth prospects and continued buyer concerns over timely project completion and delivery as main factors contributing to a negative outlook.
"We expect nationwide contracted sales to fall around 5 per cent over the next six to 12 months, driven by a decrease in volume, as homebuyers' concerns continue," said Cedric Lai, a vice-president and senior analyst at Moody's. "Credit stress at Country Garden Holdings has amplified [buyers'] risk aversion."
The agency expected the impact of China's latest stimulus measures, including reduced mortgage rates and down payments, to unevenly affect higher and lower-tier cities, with the latter expected to face further sales declines due to continued population outflows. Sales in first and second-tier cities, on the other hand, will be more resilient.
Moreover, the boost from
policy support
is likely to be "short-lived", as China's economic recovery still faces a host of challenges ranging from low consumer confidence and high local government debt to high youth unemployment.
Moody's also pointed out that the gap in credit quality between state-owned and
privately-owned property developers
could grow further over the next 12 months, as homebuyers and investors now want to avoid entrusting their money with debt-laden private developers, which are also facing difficulties in accessing funding.
The negative outlook for China's property market has also spurred concerns among ratings agencies that the country's property crisis could dampen growth prospects for the global economy.
"The previously hoped-for stabilisation in China's housing market has failed to materialise and new sales could fall by a fifth this year," Fitch Ratings said in a report released on Thursday. "Housing is a third of investment and 12 per cent of Chinese GDP [gross domestic product], and has strong multiplier impacts on the wider economy. Policy easing has been underwhelming to date and export demand is falling."
Fitch cut its forecast for growth in China's GDP for 2023 by 0.8 percentage points to 4.8 per cent, compared to a 0.1 percentage point increase for the global economy to 2.5 per cent.
Nationwide property sales dropped around 20 per cent year on year in June and July this year, reversing growth of 11.9 per cent for the first five months, reflecting renewed weakness in the residential property market.
Moody's could adjust its forecast for China's property market back to stable if it sees a sustained recovery in nationwide contracted sales, along with a better outlook for an economic recovery and improved buyer confidence, "such that year-on-year sales growth is flat or rises slightly over the coming six to 12 months".
The agency also pointed out that better access to funding for private developers and further regulatory support are crucial for improving sentiment.
The news is published by EMEA Tribune & SCMP