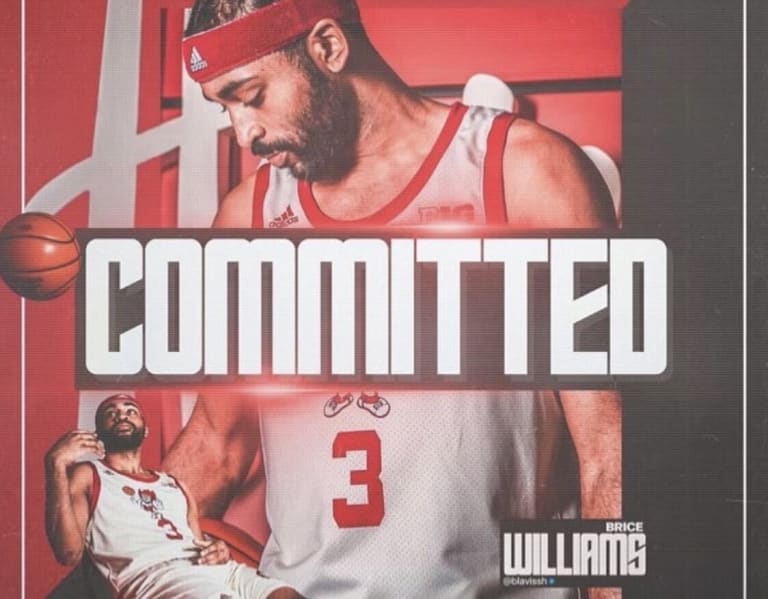 Fred Hoiberg and the Husker basketball program gained two transfer commitments within a couple hours on Wednesday.
The first transfer came at around 1 p.m. with Rienk Mast, a 6-foot-9, 240-pounder who was a first-team All-Missouri Valley Conference selection this past season at Bradley. Mast is ranked No. 29 in Rivals' Top Transfer Portal Athletes.
Then, at around 2:30 p.m., Brice Williams joined the fun.
Per Williams' Instagram, Nebraska secured the commitment of the 6-7, 215-pound guard who spent the past four seasons at Charlotte, where he played in 88 career games with 27 starts. The Huntersville, N.C., native redshirted the 2021-22 campaign due to a knee injury. He'll have two seasons of eligibility.
Williams was a second-team All-Conference USA member this past season. Charlotte won the College Basketball Invitational and Williams was selected Most Valuable Player. During the CBI, he averaged 16.3 points, 7.8 rebounds and three assists while recording two double-doubles.
"Brice provides a lot of versatility and can play several spots in our system," Hoiberg said in a statement released Thursday. "He is a three-level scorer who moves well without the ball and a high-volume 3-point shooter who shot nearly 40 percent from beyond the arc last season. He provides length and experience on the perimeter and led Charlotte to the CBI championship in March. Brice also has a very good understanding of the game, as his father Henry was a great college player and played professionally in Europe for a long time."
What does Williams bring to Nebraska's roster?
Williams has excellent size for a wing and is a proven 3-point and free-throw shooter. This past season he led the 49ers in scoring, averaging a career-high 13.8 points. He did so while mostly coming off bench as the sixth man — he started just 13 of the team's 36 games but played starter's minutes. Williams shot .397 percent from 3-point range, going 58-of-146 from deep.
Williams averaged 5.3 rebounds per game and 1.2 assists. Williams, who is a solid free-throw shooter as well at 84 percent (97-of-115), recorded four double-doubles this past season, including a 25-point, 13-rebound outing against Rice. That night against the Owls, Williams went 3-of-3 from 3 and was a perfect 4-of-4 at the line.
In late December, Williams rattled off back-to-back 31-point performances off the bench.
What's ahead
Nebraska now has two open scholarships available following the commitments of Mast and Williams, plus the transfer departures of Oleg Kojenets and Denim Dawson, who landed at Tennessee State.
The Huskers have four prospects coming in for visits this weekend and early next week.
>> One is former Cal State Fullerton guard Latrell Wrightsell Jr., who will be in town this weekend, according to a report. Wrightsell is an Omaha Central grad who trimmed his list to three schools: Nebraska, Alabama and Minnesota.
>> Another is Siena transfer point guard Javian McCollum, a 6-2 play-making point guard. McCollum recently visited Oklahoma. He'll be in Lincoln Saturday through Monday.
>> Nebraska has also locked in 2023 three-star guard Brady Dunlap of Harvard-Westlake School in Los Angeles for a visit this Friday to Sunday. The 6-7 Dunlap was a Notre Dame commit, but asked for and received a release from the Irish following then-head coach Mike Brey's announcement that he'd be stepping down at the end of the season.
Nebraska has Eli Rice, a talented 6-7 guard out of IMG Academy, in the 2023 class, too.
>> Pitt transfer big John Hugley is scheduled to visit Lincoln next week, April 17-19.
Nebraska made the final four of former Georgia guard Kario Oquendo, a 6-4, 220-pound guard who spent the past two seasons in Athens. No visit date has been set yet.