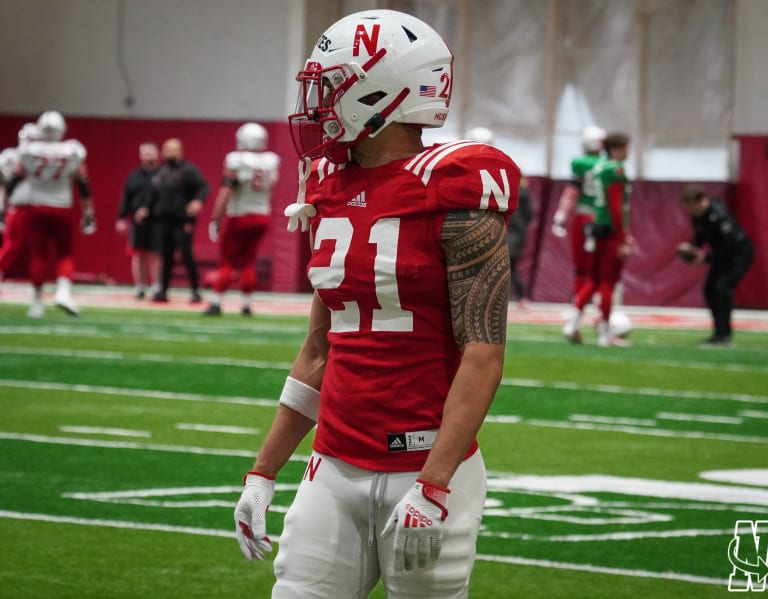 Nebraska has another player who is set to leave the program during the spring transfer window: Defensive back Noa Pola-Gates has entered the transfer portal, he announced on Friday.
The Huskers are now down to 19 scholarship defensive backs (eight cornerbacks, 11 safeties) and 91 total scholarship players following his departure.
His exit is the Huskers' latest transfer portal departure of the spring window as the team needs to continue lowering their overall scholarship count. Pola-Gates is the Huskers' ninth scholarship player to enter the portal this spring:
QB: Logan Smothers, Richard Torres
WR: Alante Brown, Victor Jones Jr., Shawn Hardy II
TE: James Carnie
DL: Stephon Wynn Jr.
DB: Pola-Gates, Braxton Clark
Non-scholarship portal entries: QB Mikey Pauley, QB Jarrett Synek
Pola-Gates appeared in 20 games during his four years with the program, mostly in a special teams role as he tallied just four total tackles in that span.
The Huskers signed him as a four-star prospect in the Class of 2019 out of Arizona, where he was the state's No. 5-ranked player, and he was the No. 11-ranked safety in the nation when he joined the Nebraska program. He was the Huskers' third-highest ranked signee in the 2019 class:
1: Wan'Dale Robinson – 6.0 rating; No. 61 overall
2: Ty Robinson – 5.9 rating; No. 91 overall
3: Pola-Gates – 5.9 rating; No. 116 overall
4: Nick Henrich – 5.9 rating; No. 127 overall
5: Bryce Benhart – 5.9 rating; No. 139 overall
However, Pola-Gates' time in Lincoln rarely saw him get defensive snaps. He played in two games as a true freshman in 2019 and then appeared in 16 of 20 games during his second and third seasons. But his snaps came almost exclusively as a key member of the Huskers' special teams units. Those also dropped substantially last season as he appeared in just two games against Illinois and Michigan.
Nebraska & Big Ten Transfer Tracker
New Subscribers: Get a FREE 30-day trial to Inside Nebraska