Alibaba Group Holding
will sharpen its strategic focus on two main themes, "users first" and "artificial intelligence-driven", as the Chinese tech giant grapples with growing competition and a shifting internet landscape, according to new group CEO Eddie Wu Yongming.
"As traditional internet models become increasingly homogeneous and face the competitive pressures of saturation, new technologies such as AI are emerging as the new engine of global business growth," Wu, who assumed his new role on Sunday, wrote in an internal letter sent to employees on Tuesday.
"We will recalibrate our operations around these two core strategies and reshape our business priorities," he said.
As part of its business transformation, Alibaba, owner of the South China Morning Post, intends to strengthen strategic investments in three areas: technology-driven internet platforms, AI-driven tech businesses and global commerce networks, Wu said.
Alibaba's shares extended a decline on Tuesday, closing 2 per cent lower at HK$86.3 amid weak market sentiment.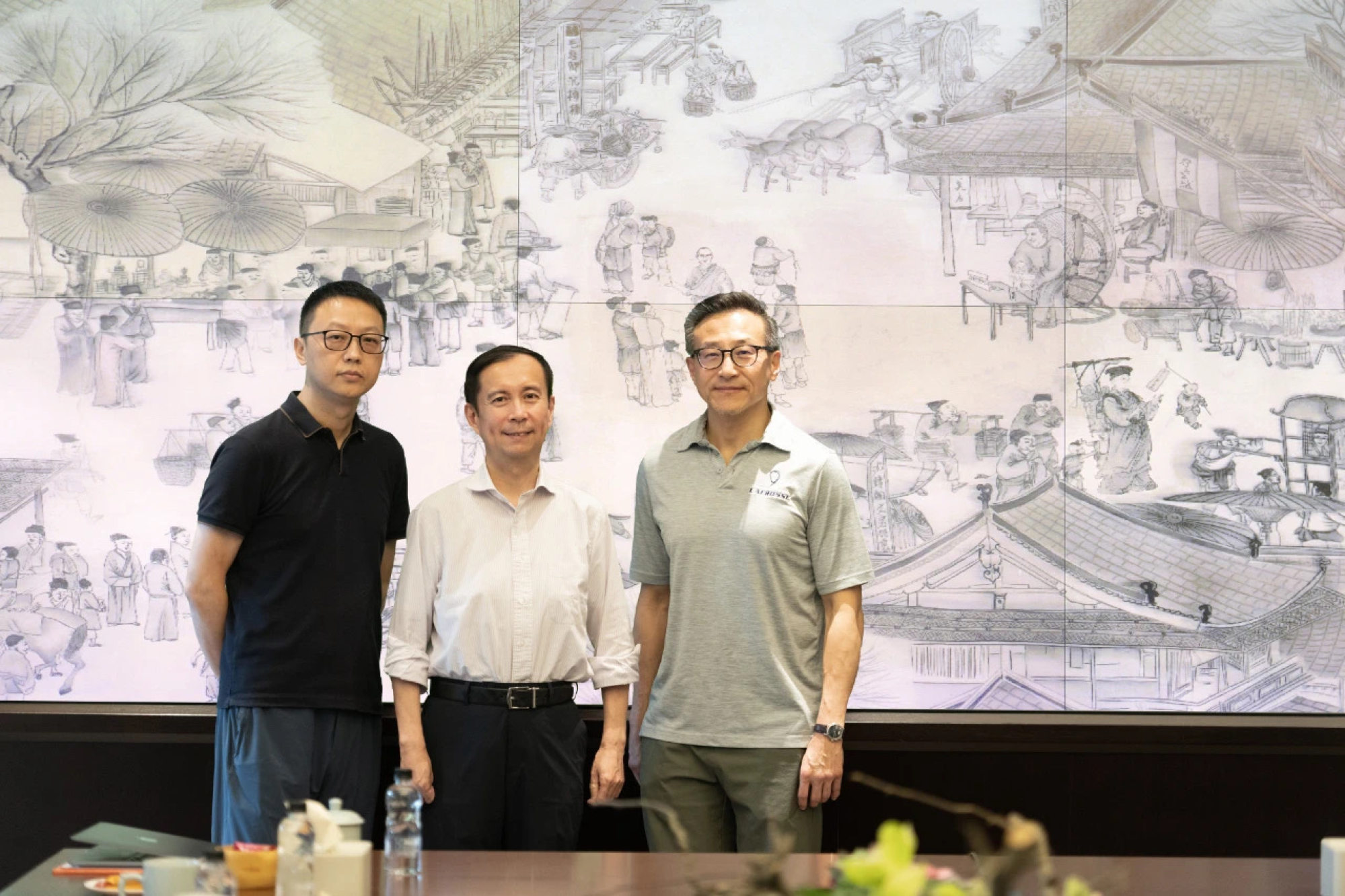 The leadership change may increase coordination between the cloud unit and the group's other operations, which is critical for key products such as Alibaba Cloud's
large AI language model Tongyi Qianwen
, launched in April, according to analysts.
"The trends we are seeing now in turn prove the strategic importance of Alibaba Cloud," Chen Duan, director of the Digital Economy Integration Innovation Development Center at the Central University of Finance and Economics, said on Monday.
CEO Wu said Alibaba must search for ways to integrate AI innovations into its various businesses or risk being displaced, "driving breakthrough user experience and business models through technology innovation".
Some analysts have suggested that Alibaba Cloud might appoint a separate CEO in the near future.
"The CEO of Alibaba Group also serves as the CEO of Alibaba Cloud. I think this operation should be said to be transitional," said Zhang Yi, chief executive of research firm iiMedia. "In the near future, there should be a new CEO [to lead Alibaba Cloud]."
The cloud unit has seen significant personnel changes in recent months. Wang Jian, who founded Alibaba Cloud and is seen as the man who laid the technological foundations for Alibaba's emergence as an e-commerce giant, returned as a full-time staffer in May,
according to people familiar
with the matter.
Meanwhile Zhou Jingren, who has been serving as deputy head of Damo Academy, was appointed chief technology officer of Alibaba Cloud last December as Daniel Zhang took over the role of acting president at the unit.
When giving a speech at the World Artificial Intelligence Conference held in Shanghai in July, Zhou highlighted that Alibaba Cloud will make efforts to build an open ecosystem for AI development. "By hosting competitions and other community events, we want to engage with more developers and entrepreneurs, and to encourage them to bring their ideas to life, unlock productivity, and create more versatile AI tools that transform and shape the future of our industries," he said.
Meanwhile, Alibaba has been pushing ahead with
a historic restructuring
announced in March. Under the plan, the firm aims to reorganise its sprawling business empire into six independently-run entities, including the cloud unit, each potentially seeking its own fundraising avenues through IPOs. Details are still emerging, but the cloud division laid off 7 per cent of its employees ahead of its planned public listing, the Post reported earlier in May.
Jiang Han, a senior researcher at Chinese think tank Pangoal, said the new leadership is expected to further improve the company's capacity for "internal independent development".
"Both Joe Tsai and Eddie Wu are leaders who grew up within the company. With rich experience and deep business backgrounds, they have a clear understanding of the company's future strategies," said Jiang.
Still, the new leadership will have to tackle some tough challenges.
Alibaba Cloud has seen revenue growth slow to single digits in recent quarters, in stark contrast to the over 30 per cent increase seen two years ago. Its core e-commerce business is also facing increasing market competition from rivals including PDD and JD.com.
"The biggest challenges to Alibaba's strategic transformation are technology and regulation," said Chen Jia, an independent researcher in global strategy, adding that Wu's new focus on AI and users is in line with this.
In his letter, Wu also said Alibaba is committed to supporting the career advancement of younger employees to assume leadership roles. "Within the next four years, we will promote those born after 1985 and [the] 1990s to form the core of our business management teams," he wrote.
"I firmly believe that as long as we get back to our start-up mindset … Alibaba will be rewarded with enormous growth and create even greater value in the era of AI," Wu said.
The news is published by EMEA Tribune & SCMP