Johnson's stance appears in line with standard hawkish Republican views, analysts say. And with budget negotiations dominating the agenda the speaker is expected to deal with in the coming weeks, countering China is unlikely to be a near-term priority for him.
"Johnson is mainstream on China right now: critical but with no overarching strategy of how to deal with the PRC," said Charles Stevenson, who teaches American foreign policy at the Johns Hopkins School of Advanced International Studies.
As speaker, Johnson does not sit on any committees but controls the floor schedule and rules.
Since being elected to Congress in 2016, his China-relevant legislative record has been sparse and focused primarily on ideological opposition to Communism.
In 2021, Johnson introduced a bill prohibiting former members of Congress from making a lobbying contact on behalf of a Communist country. He also co-sponsored a few bills and resolutions to counter Beijing's propaganda and condemn its role in human rights abuses and the Covid-19 pandemic.
Johnson was the vice-chairman of the House Republican Conference, a position that ranked him fifth in the party hierarchy. Every House Republican voted for him on Wednesday.
As with most House Republicans, Johnson voted against the Chips and Science Act, the Inflation Reduction Act, and the Bipartisan Infrastructure Law – key bills that became central to US President Joe Biden's strategy to compete with China.
From 2019 to 2021, he chaired the Republican Study Committee, the largest conservative caucus in the House with members not far-right enough to be part of the House Freedom Caucus. As chair, Johnson co-wrote a
national security report
in 2020 with a section on countering "Communist China".
The report addressed China's industrial espionage, intellectual theft from research institutions, global military modernisation, role in international institutions and disinformation campaigns. It advocated for a "bold free trade agenda" and expanding free trade with countries subject to Chinese influence like Kenya, the Philippines and India.
In the report, Johnson argued against the Donald Trump administration's use of tariffs as a tool to tackle intellectual property theft, preferring sanctions instead.
But Johnson, who played a leading role in Congressional Republican efforts to overturn the 2020 election, garnered support from Trump for his speaker candidacy.
Before his ascent to speaker, Johnson sat on the House Armed Services and Judiciary committees.
Johnson was also part of the Congressional Taiwan Caucus, which claims over 150 members of Congress. Hours after his election, the Taiwanese foreign ministry congratulated him in an online statement.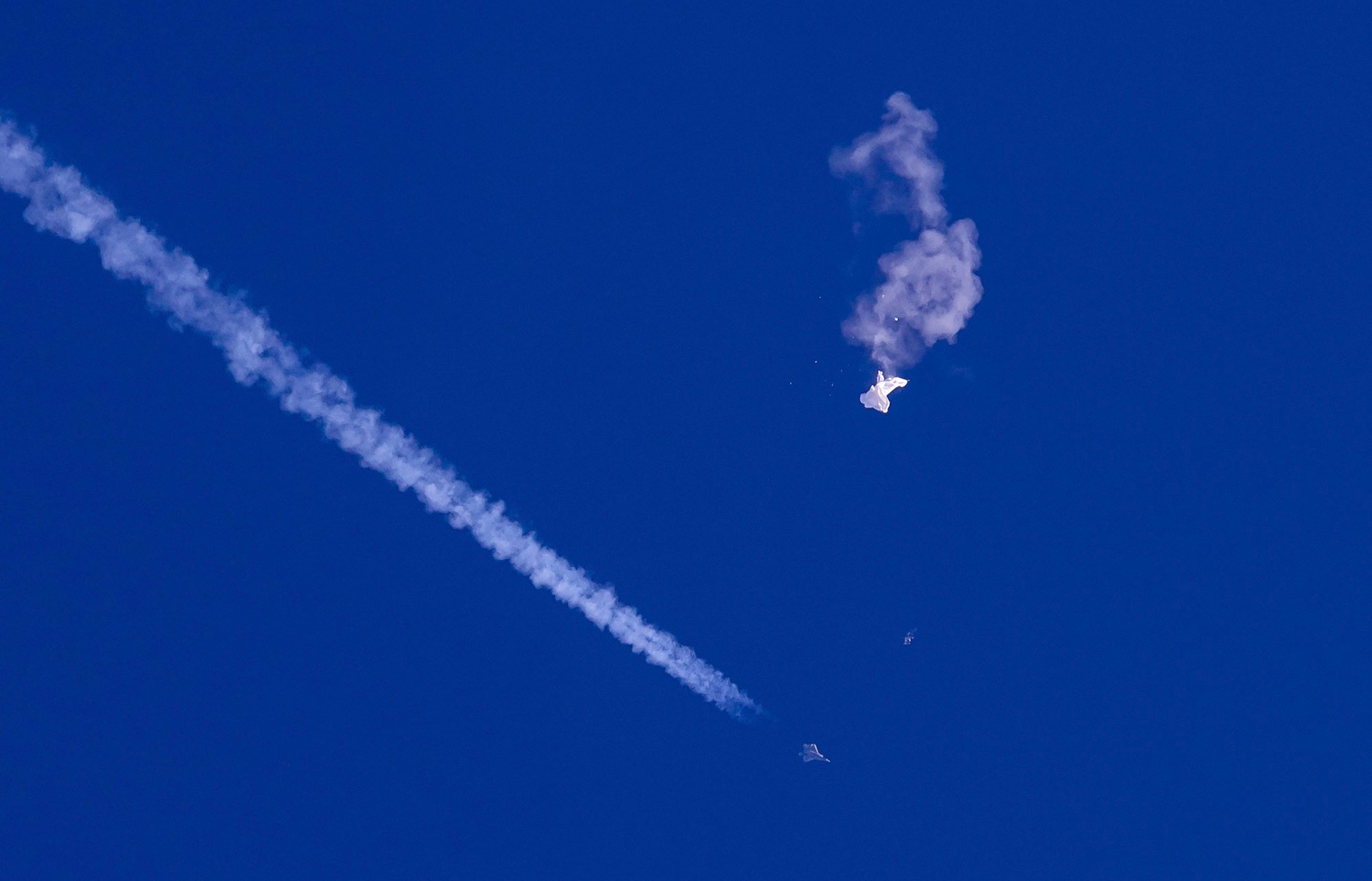 In recent months, Johnson was mostly quiet in terms of speaking publicly on China. But he was one among many who made comments when a Chinese surveillance balloon was discovered over North American skies earlier this year, saying that China planned to "destroy America".
In an interview with Politico, Mike Gallagher, chairman of the House select committee on China, said he had not had a chance to sit down with Johnson but that he sensed him to have a "smart hawkish" position on China and would be "enthusiastic" about the committee's work.
For his part, Johnson may not have time to develop a coherent China strategy in the short term. With make-or-break budget negotiations dominating the agenda the speaker is expected to deal with in the coming weeks, countering China is unlikely to be a priority.
Robert Sutter, an international affairs professor at George Washington University, said: "China is going to be not that high on his list. He's got all these other things to do."
EMEA Tribune is not involved in this news article, it is taken from our partners and or from the News Agencies. Copyright and Credit go to the News Agencies, email [email protected] Follow our WhatsApp verified Channel