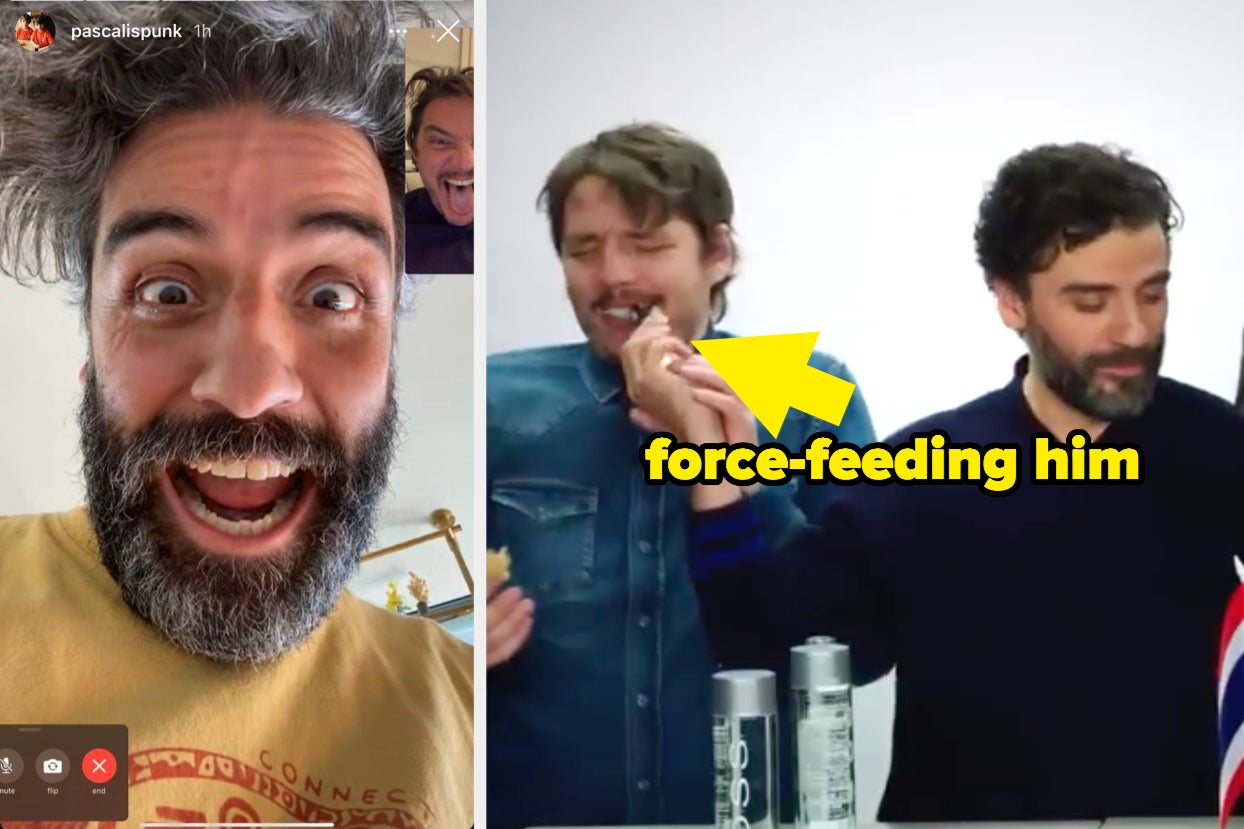 Here are some of their best moments together:
1.
When they rang in the New Year together:
3.
When Oscar quickly took credit for Pedro's role in The Mandalorian:
4.
When they lived it up filming their movie Triple Frontier in Hawaii together:
5.
I cannot overemphasize how much fun they appeared to have in Hawaii:
6.
When Pedro celebrated his "amordemivida" (Translation: LoveOfMyLife) at the premiere of The Rise of Skywalker:
7.
When Pedro posted this cute photo of the two of them, but made sure to call Oscar ugly in the caption.
8.
When Oscar lovingly celebrated Pedro's career:
9.
When Oscar appeared to really enjoy this hug:
10.
When Oscar made his feelings on Baby Yoda clear:
12.
When Pedro posted this photo because I guess they just hang out on Brooklyn rooftops together:
13.
When Oscar Isaac's wife, director Elvira Lind, included the hashtag #SisterWives in the caption of this selfie with Pedro:
14.
And then when she promised Pedro a "special performance" in the caption of this photo of Oscar giving a shirtless puppet show:
15.
When Pedro posted this screenshot of him and Oscar on FaceTime, celebrating Biden's win:
16.
When Pedro thought of someone who Oscar looks like but was laughing too hard thinking about it to actually say it:
For reference:
17.
And when Oscar got him back with his own comparison:
For reference:
18.
When Oscar very delicately fed Pedro a bite of rice:
19.
When they had a morning coffee together in Hawaii:
20.
When Pedro posted this picture that looks cute until you realize Oscar is eating his ear:
21.
And finally, when they handled this interview with maturity and professionalism:
Join BuzzFeed as we celebrate Latinx Heritage Month from Sept. 15 to Oct. 15, and explore more content celebrating la cultura.
BuzzFeed Daily
Keep up with the latest daily buzz with the BuzzFeed Daily newsletter!