Poland said it has stopped supplying weapons to Ukraine, further escalating a dispute over grain shipments that is threatening to break a key alliance in Kyiv's fight against Russia.
"We are no longer transferring weapons to Ukraine, because we are now arming Poland with more modern weapons," Prime Minister Mateusz Morawiecki said in an interview with Polsat television, in response to a question from a reporter on whether Warsaw would continue to support Kyiv despite the grain-exports disagreement.
He said his government has no intention to "risk the security of Ukraine" and will not interfere with arms shipments from other countries through the military hub that's grown up in the town of Rzeszow. He noted that Poland is also benefiting financially from the transit.
Poland is a vital route for arms going to Ukraine from its allies in the US and Europe. There was no immediate response from Kyiv to Morawiecki's comments.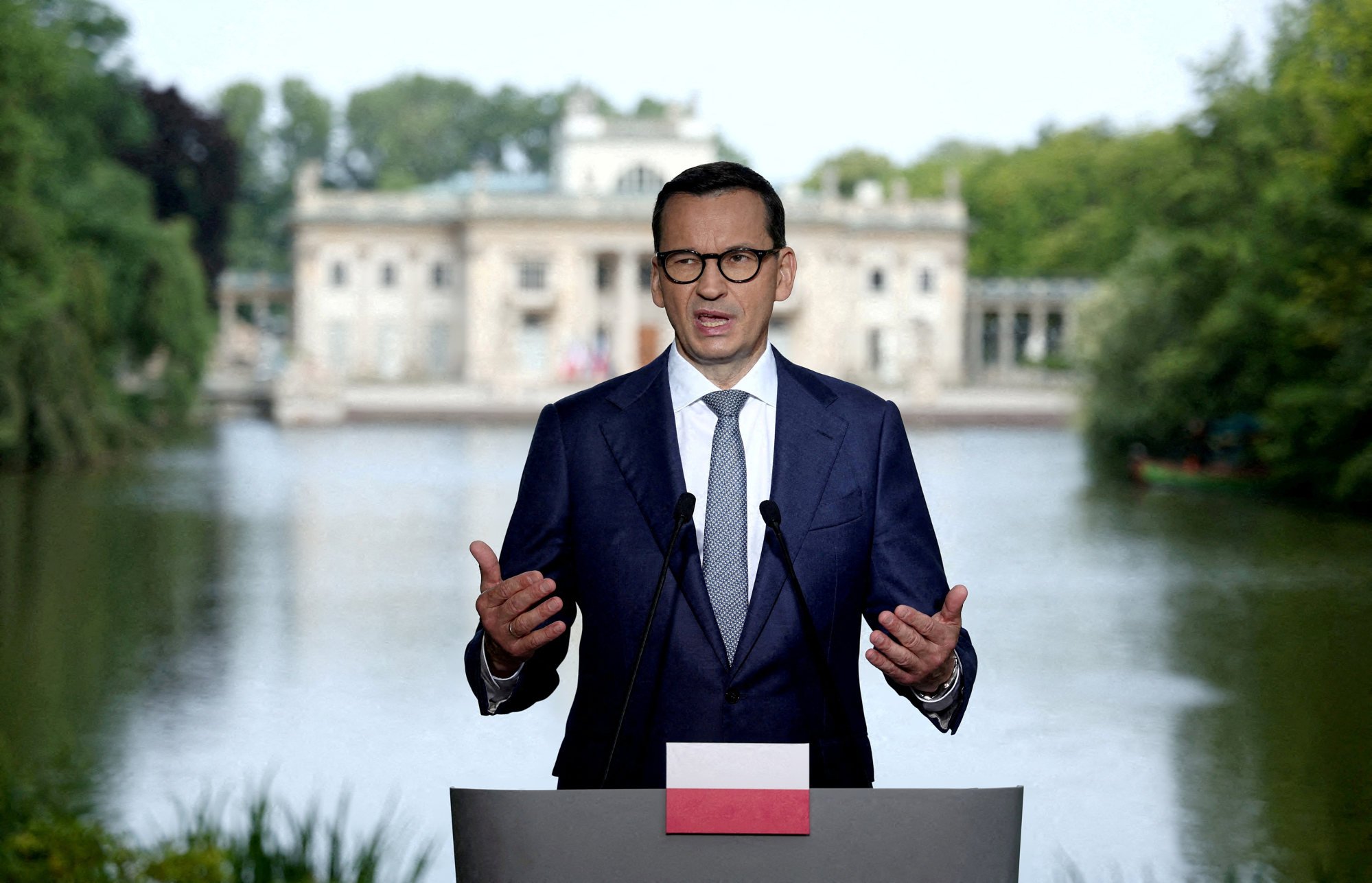 The dispute cast sudden doubt on the unity that had defined the neighbours' relationship before the grain dispute, a friendship that seemed to epitomise European solidarity with Ukraine against the Russian invasion.
Morawiecki's announcement came just hours after Poland summoned Ukraine's ambassador and threatened to expand a grain ban to other imports from its neighbour.
The government in Warsaw reacted to remarks from Volodymyr Zelensky at the United Nations General Assembly on Tuesday in which the Ukrainian leader accused some European Union countries of feigning solidarity with his war-torn nation and appeasing Russia.
While Zelensky didn't single out Poland, his language triggered an angry response there. The ruling Law & Justice party is seething over earlier criticism from Kyiv about its decision to unilaterally extend a ban on Ukrainian grain imports – a move seen as a pre-election appeal to rural Polish voters.
After an initial exchange of barbs between Zelensky and his Polish counterpart, Andrzej Duda, on Tuesday, Morawiecki threatened to add more products to the grain ban if Kyiv escalates.
"I warn the Ukrainian authorities," Morawiecki told Polsat news. "We were the first to do a lot for Ukraine, and therefore we expect our interests to be understood. We will defend our interests with all determination."
Duda laid into his counterpart on Tuesday in New York, comparing Ukraine's reaction to the grain ban to that of a drowning man, who "can be extremely dangerous, because he can drag you to the depths" and "drown the rescuers".
"We cannot allow that Ukrainian grain is sold on the Polish market without any control," Duda said in an interview Tuesday. "We also have our own citizens, we have to care for their interest."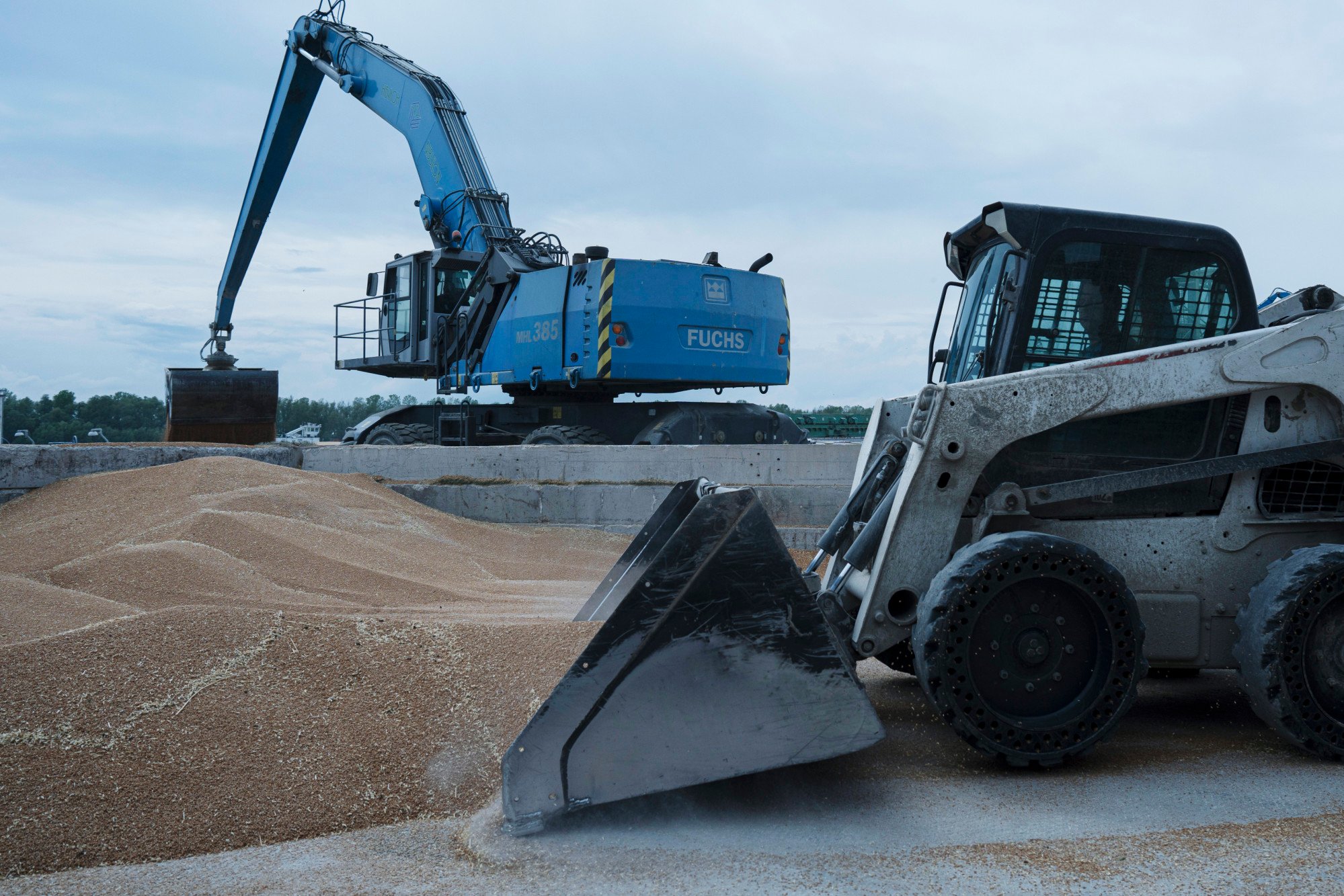 The back-and-forth signalled that what seemed to be a relatively minor disagreement has ballooned into something larger.
Any worsening could have direct implications for the war, as Poland is the primary destination for refugees and the gateway to about 90 per cent of all the Western aid and military equipment headed for Kyiv.
The timing is also a blow to Ukraine, as the war of words flared just as Zelensky pressed his case in New York for more global support and Ukrainian forces advance in a grinding counteroffensive to retake occupied territory.
For Poland, the issue is a political one. The ruling Law & Justice party, seeking a third term in office in next month's contest, is reluctant to alienate its rural base while growing discontent over the cost of supporting Ukraine has boosted the party's opponents on the far right.
Additional reporting by Agence France-Presse
EMEA Tribune is not involved in this news article, it is taken from our partners and or from the News Agencies. Copyright and Credit go to the News Agencies, email [email protected]