Pakistan
Imran Khan Speech: PTI Lahore Jalsa at Minar e Pakistan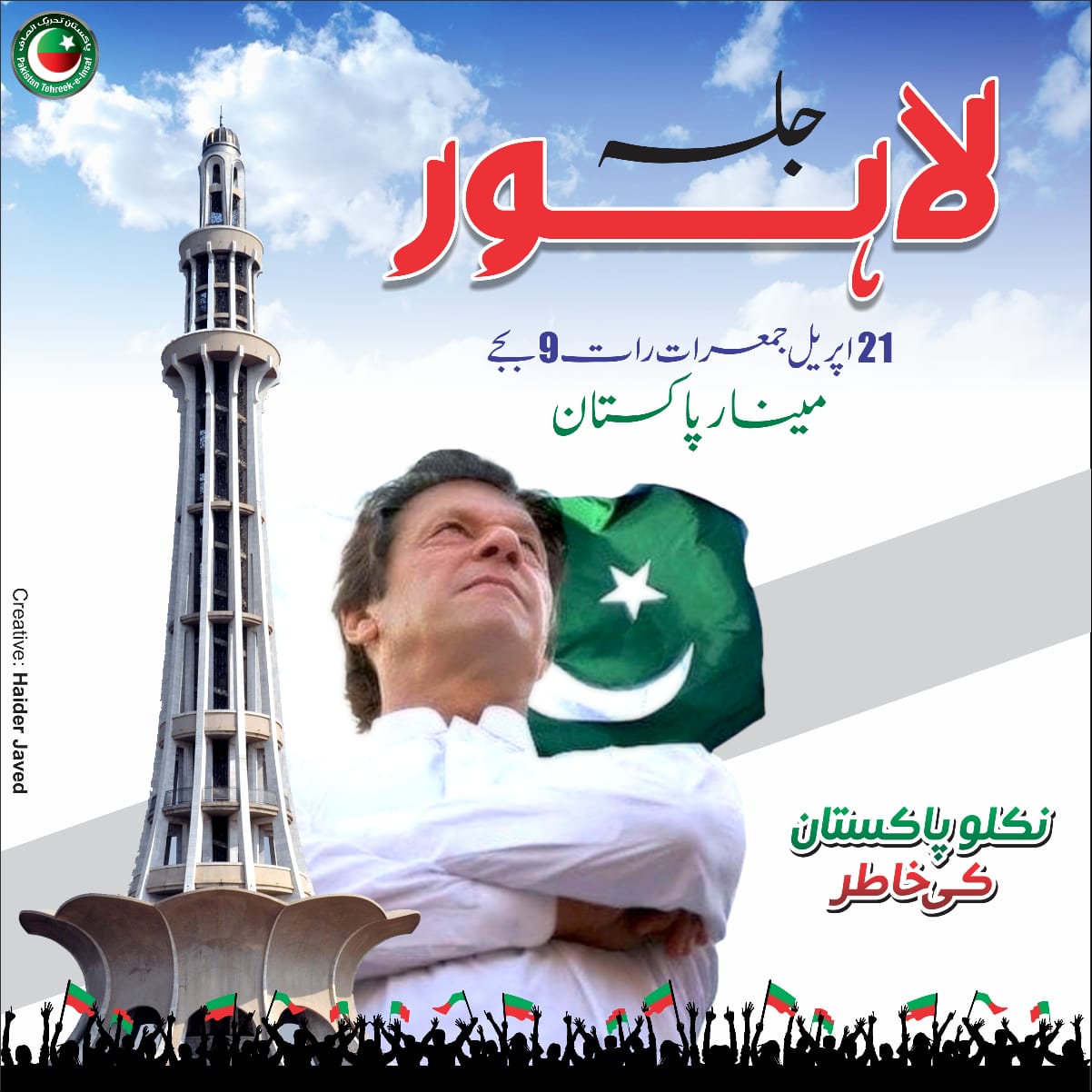 PTI Lahore Jalsa: Imran Khan is currently at the Shaukat Khanum fundraising event and will be leaving for Lahore Jalsa in a few minutes. PTI is holding a big jalsa today at Minar e Pakistan where PTI Chairman Imran Khan will announce future plans and some big decisions to be expected. As per Fawad Chaudhry, the internet service has been blocked in Lahore, and the incident reported internet blockage from the stage.

Read this story Imran Khan Twitter Space record with 165k listeners
PTI Lahore Jalsa Minar e Pakistan Imran Khan Speech
The Jalsa is massive already, Khan Sahab has not reached the Jalsa gaah and people are still reaching there. Ali Khan and Murad Saeed are speaking to the people at the Jalsa Gah. Hammad Azhar also talked with the audience.
Wow, this is looking massive already and we haven't even reached Jalsa start time of 8pm! I can't wait to see the sights and scenes of this #LahoreJalsa when Chairman Imran Khan is speaking … it's his home town after all! #امپورٹڈ_حکومت_نامنظور pic.twitter.com/tFjlbEihXp

— Jibran Ilyas (@agentjay2009) April 21, 2022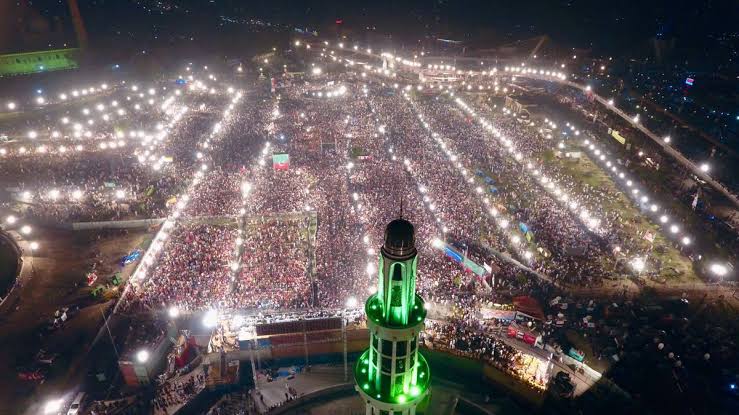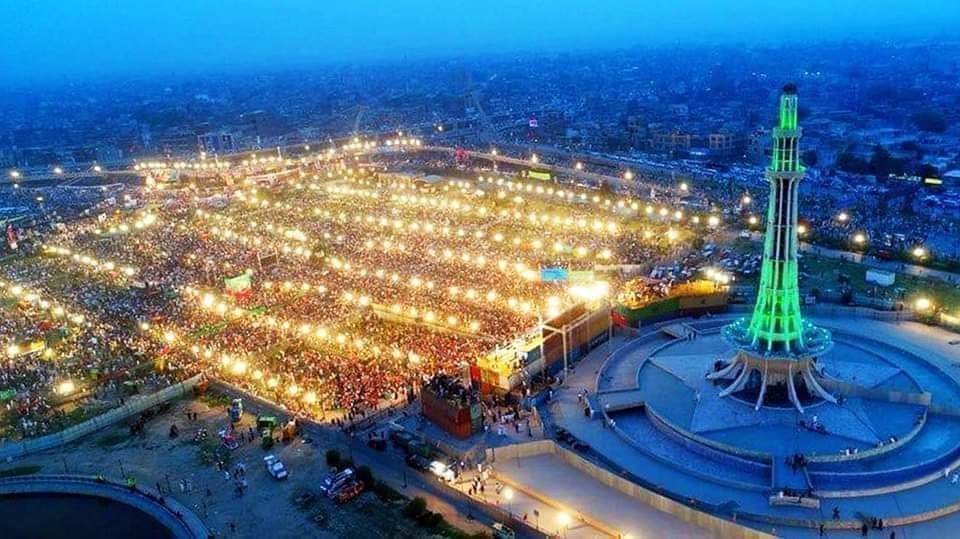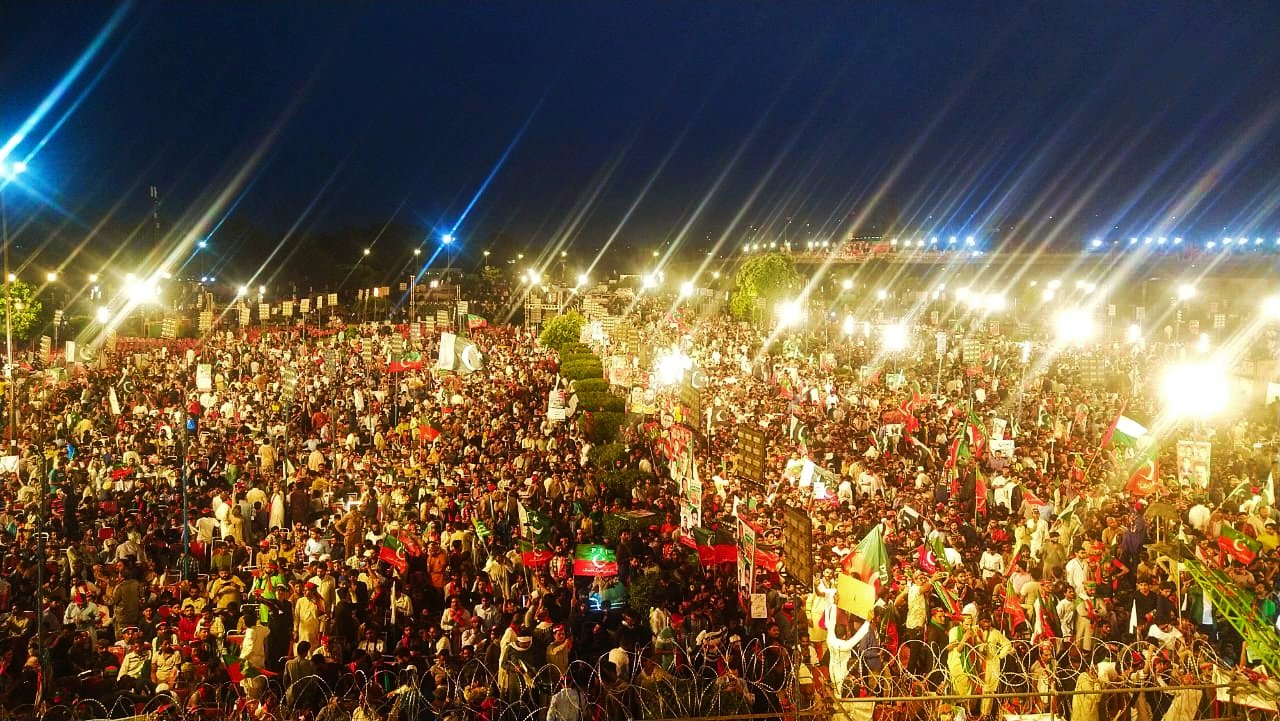 Jalsa Update: Roads leading to the venue are closed due to containers, but people are parking their vehicles and bikes before obstacles to reach the venue on foot. Today's meeting will be historic. All the surrounding streets will be full of people, says Dr. Arsalan Khalid.
https://twitter.com/PTIofficial/status/1517155394258280449
Hammad Azhar (@Hammad_Azhar ) addressing the charged crowd in Lahore! An historic day! #امپورٹڈ_حکومت_نامنظور pic.twitter.com/bZWiuAXl6n

— PTI (@PTIofficial) April 21, 2022
Dr. Yasmin Rashid was speaking with the crowd as people are still coming in large numbers.
The beautiful crowd of Lahore, with people still coming in huge numbers, as @Dr_YasminRashid speaks! #LahoreJalsa #امپورٹڈ_حکومت_نامنظور pic.twitter.com/L0BXIZUITV

— PTI (@PTIofficial) April 21, 2022
During the Coverage of PTI's Lahore ARY broadcasts in Lahore, Mansehra, Gujranwala, Multan, Jhang, Daska, and Zafarwal were shut down on the cable. ARY has facing blackouts in various cities of Pakistan.
Imran Khan Speech
Whoever has made a mistake, the only way to correct the mistake … hold an immediate election!
The oath by Chairman PTI @ImranKhanPTI with his Nation in the historic Jalsa! 🇵🇰 #امپورٹڈ_حکومت_نامنظور pic.twitter.com/2hEUSda3Cf

— PTI (@PTIofficial) April 21, 2022
I will never accept this imported government, I just want one thing, a quick election!

I want my people to get ready from today itself. I'll call you in Islamabad! This is my country, I don't want any kind of violence.

Today I have come to liberate my nation, I have come to take a vow that we must not bow down to anyone.

Shahbaz Sharif, you are a beggar, this is a country of 22crore who will never bow!

I ask their people what ability do they have other than stealing that only their children can come forward?

I challenge to hear foreign funding cases of other parties too, so the Nation understands who's clean!

We will accept only one commission, an open hearing in the Supreme Court so that the nation knows how big a conspiracy has taken place.

I'll keep fighting against this system of injustice and corruption!

Shahbaz Sharif and his sons have forty billion cases of corruption and he has been made the Prime Minister of this country.