Pakistan
PTI workers should not be harassed: Islamabad High Court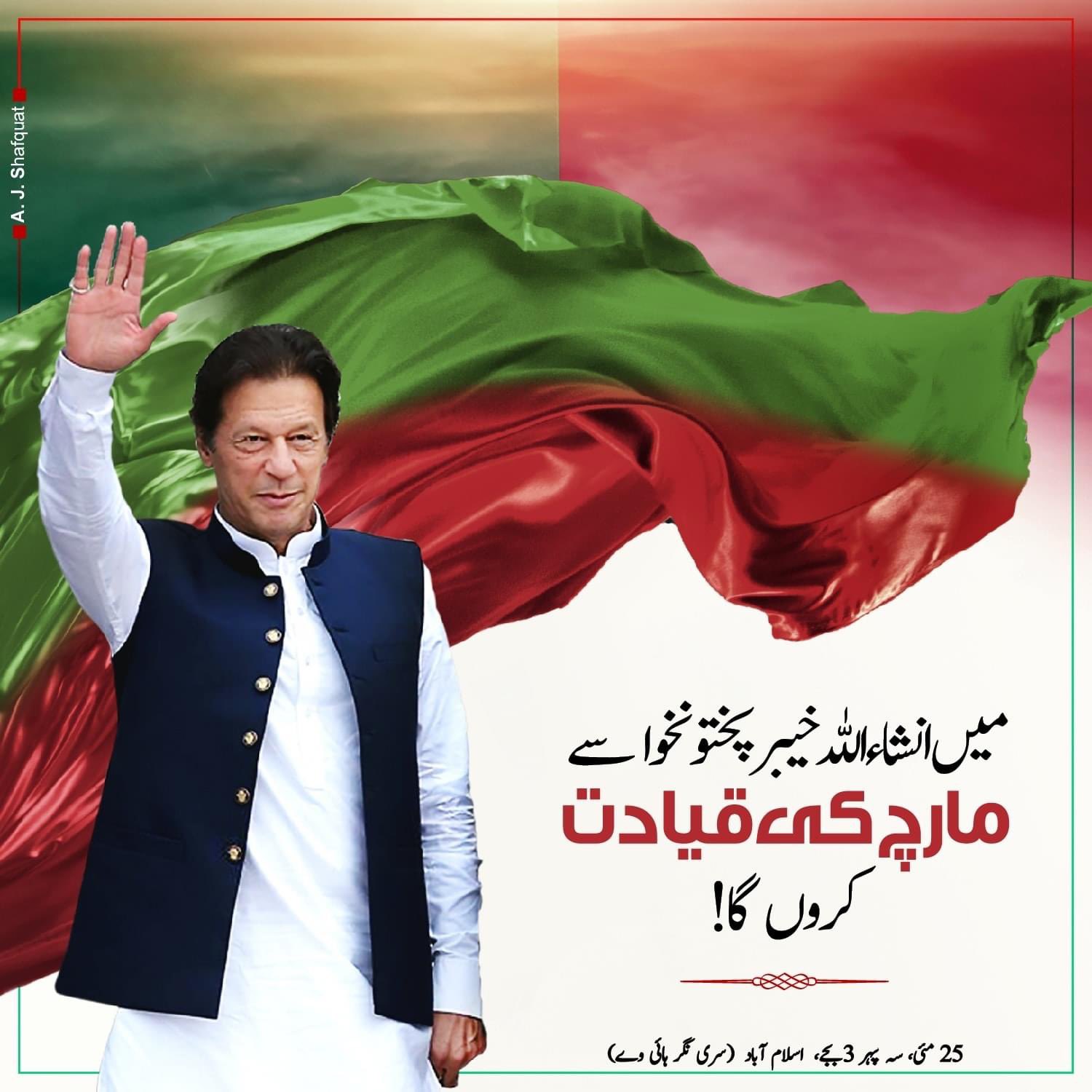 ISLAMABAD: The Islamabad High Court (IHC) has issued notices to IG Islamabad and Chief Commissioner and Deputy Commissioner Islamabad to stop harassment of PTI workers.
According to details, a hearing was held in Islamabad on the petition for government revenge against PTI, which was heard by the Chief Justice of the Islamabad High Court, Athar Minallah.
https://twitter.com/PTIofficial/status/1528850436739977221
The petition was filed by PTI leader Amir Kayani. The lawyer said that the petition has been filed in view of the current political situation.
The lawyer said that PTI leaders were being arrested and harassed including making threats, cases were being registered against them on political grounds and the court should stop the federal government from taking action on the gathering of people.
The lawyer requested the court to seek a response from the parties and allow peaceful protests, rallies, and gatherings to be held in Islamabad. The federal government should not interfere in the march or rally in any way.
Senator Ali Zafar appeared in the court on behalf of PTI. The Chief Justice said that there is a judgment of the Supreme Court regarding the meetings. This court cannot issue a blanket order.
Chief Justice Islamabad High Court remarked that God forbid terrorists should come, you should get permission from the district administration.
Referring to the sit-in case of the Supreme Court, the Chief Justice said that the Supreme Court had laid down rules regarding the processions, whoever is in the government should decide according to the law, the court can only say that fundamental rights should be observed.
Justice Athar Minallah said how can I issue a blank order, if there is an accident, a terrorist can enter, the court cannot pass such an order, Ali Zafar asked the court for time to give further arguments.
When the hearing on the petition against the suspension of the PTI protest resumed after the adjournment, the Chief Justice of Islamabad High Court said that the 2014 order was issued, PTV and Parliament were attacked and SSP was tortured, but the court did not say. Your political party did that, but can this incident be denied?
The Chief Justice inquired who would be responsible if the court passed the order and then the incident took place. The state writ was challenged in what happened to the SSP rank officer, read the relevant portion of the 2019 sit-in case.
Barrister Ali Zafar said that the arrests should be stopped from the jurisdiction of the court regarding the long march, on which the Chief Justice inquired whether he had applied to the district administration. So Ali Zafar said that we have applied to the district magistrate for the rally on May 25.
The Islamabad High Court issued notices to the IG Islamabad and the Chief Commissioner and Deputy Commissioner Islamabad to stop harassing PTI workers and said that no one should be harassed unnecessarily. The Islamabad High Court later adjourned the case till May 27