SPONSORED BY MYPERFECTFRANCHISE.NET
Are you…
~ Ready to leave the corporate Rat Race for the American Dream?
~ Looking for a side hustle while working your current job?
~ Wanting to diversify, build wealth, and/or leave a legacy?
Andy can help!!!
Andy is a franchise consultant (as well as franchise owner) and helps people find franchises that fit their skill sets, financial requirements, time to commit and more….
His services are 100% free and he's here to help if you have any questions about business ownership.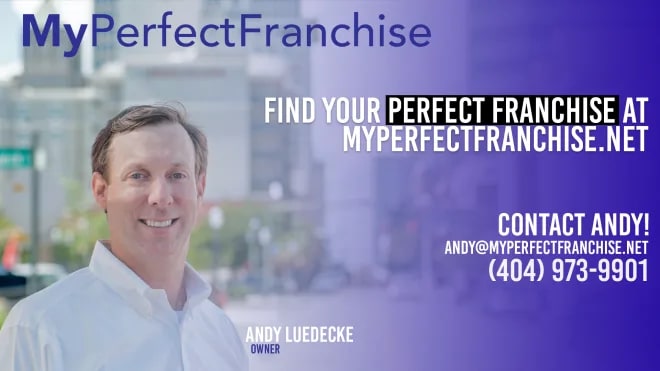 Each week, HawgBeat.com provides a completely free update of everything going on in the recruiting world for the Arkansas Razorbacks.
The Roundup
Arkansas gains commitment of four-star defensive back from Texas
A huge weekend on the recruiting front got started on Friday morning, as Aledo, Texas, cornerback Jaden Allen announced his commitment to the Hogs.
Originally committed to Texas before backing off his pledge in February, Allen chose Arkansas over Tennessee and Alabama around 11:30 a.m. on Friday.
The 6-foot, 170-pound defender made his decision after taking a visit to Arkansas on April 15 during the Razorbacks' spring scrimmage. It was the second time he had been in Fayetteville, with the first being on March 4, when he was offered a scholarship.
Ranked the No. 132 and No. 17 at his position in the country according to Rivals, Allen racked up 48 total tackles and three interceptions, one of which was returned for a touchdown. He helped lead Aledo to a Texas state championship with a 52-14 win over College Station.
Allen's teammate and fellow 2024 cornerback Chris Johnson also visited Arkansas in March and he holds an offer from the Razorbacks.
Two in-state priority targets call the Hogs
Arkansas head coach Sam Pittman has said his staff is putting an emphasis on keeping in-state talent home, and the Arkansas coaching staff has been recruiting two Central Arkansas targets heavily in the last few months.
The hard work paid off on Friday when Charleston Collins and Courtney Crutchfield, both four-star athletes from Pine Bluff, committed to Arkansas Friday afternoon.
Collins made his announcement during a ceremony at Mills High School in Little Rock, where Crutchfield was also in attendance and later announced on Instagram Live he had committed as well.
Both players took to Twitter following the announcement.
One factor in both athletes' recruitment was their believed interest in playing football together at the next level. The two had taken multiple trips to schools together, even visiting LSU as late as Thursday with the Friday commitment date pending.
Last season for Mills High School, Collins racked up 101 tackles, including eight sacks. He also forced five fumbles and intercepted one pass.
Crutchfield plays on both sides of the ball for Pine Bluff, and has been lauded as a defensive back as well as wide receiver, but the Razorbacks are planning for Crutchfield to play with the offense.
The two commitments helped provide a spark to recruiting that would carry all the way through Sunday.
Three-star safety Tevis Metcalf commits to Arkansas
On Saturday, another defensive back hopped on board with the Razorbacks, with three-star safety Tevis Metcalf announcing his commitment to Arkansas.
The brother of current Arkansas defensive back TJ Metcalf took to Twitter to make his announcement.
The Razorbacks gained Metcalf's commitment over Auburn, Georgia Tech and Colorado.
Metcalf made several trips to Arkansas before making his decision, most recently to watch his brother play in the Red-White spring scrimmage on April 15.
Metcalf reports on his Twitter account that last season he recorded four interceptions, seven pass breakups and allowed just one catch.
Football runs deep in the Metcalf family. While TJ and Tevis are both highly-sought after recruits, their cousin DK played college football at Ole Miss and now is enjoying success with the Seattle Seahawks. DK's father, Terrence, also played at Ole Miss before being drafted by the Chicago Bears in 2002, where he played until 2008.
North Texas tight end to transfer to Arkansas
The final commitment of the weekend came on Sunday, when North Texas tight end transfer Var'Keyes Gumms announced his commitment to Arkansas.
A Houston, Texas, native, Gumms had taken an official visit to Arkansas over the weekend. He entered the transfer portal on March 23 and received an offer from Arkansas on April 15.
Last season, Gumms recorded 34 receptions for 458 yards and five touchdowns in 14 games. His efforts earned him First Team All-Conference USA and C-USA All-Freshman Team honors from the league's coaches.
Coming out of high school in Houston, Gumms was ranked a 5.5 three-star recruit and was listed by Rivals as a defensive end. He chose North Texas over Texas, LSU, Houston and others.
In last year's recruiting class, the Razorbacks picked up two four-star tight end prospects in Luke Hasz of Bixby, Oklahoma, and Shamar Easter of Ashdown, but another pass-catcher with college experience should shore up the position well.
Read HawgBeat's breakdown of Gumms here.
Bentonville three-star receiver sets official visit date
One in-state wide receiver set a date for an official visit to Arkansas.
CJ Brown, a three-star wide receiver from Bentonville, will be on the Arkansas campus on June 2. This is not the first time he will be on campus, though. He has made four trips to Fayetteville since the start of the year on unofficial visits.
It makes sense, as Bentonville is just a 20-minute drive away, and unofficial visits, according to the NCAA, are paid for by student athletes and not the schools.
Right now, Arkansas is firmly in the mix for Brown's commitment. He told HawgBeat following his most recent trip to Fayetteville during the Red-White game he really enjoyed watching the receivers under Dan Enos.
"I mean, I really liked the offense," Brown said on April 16. "I thought they were throwing the ball really well. Coach (Kenny) Guiton had told me the receivers were going to do really well, so it was really cool to see it in action."
Last season, Brown recorded 75 receptions for 1,384 yards and 16 touchdowns, earning him an Arkansas 7A West All-State selection, an honor he shared with fellow 2024 Arkansas recruit offensive lineman Kobe Branham of Fort Smith Southside.
Hogs make Top 5 for three-star defensive back from Mississippi
After taking a visit to Arkansas for the Red-White game on April 15, a defensive back from Mississippi has included the Hogs in his Top 5.
Patrick Broomfield, a 6-foot-2, 160-pound cornerback from Clarksdale, Mississippi, also included in-state schools Ole Miss and Mississippi State, as well as Oregon and LSU in his Top 5.
In-state offensive lineman sets date for commitment
The Arkansas coaching staff is hoping the two in-state commitments Friday will help start a domino effect with other in-state recruits, and one of them has announced he is making a decision soon.
Kobe Branham of Fort Smith Southside announced on Twitter his Top 5, as well as a date for his commitment.
Branham earned an offer from Arkansas on March 13 from Sam Pittman.
"It was a surprise for sure," Branham said. "We were just planning spring practice dates and stuff and we ended up getting to Arkansas' spring practice. We went up there and the offer came out of nowhere."
Branham has taken a few visits to Arkansas, most recently for the Red-White game on April 15. He was at Ole Miss this past weekend, and has made a few trips to Texas A&M.