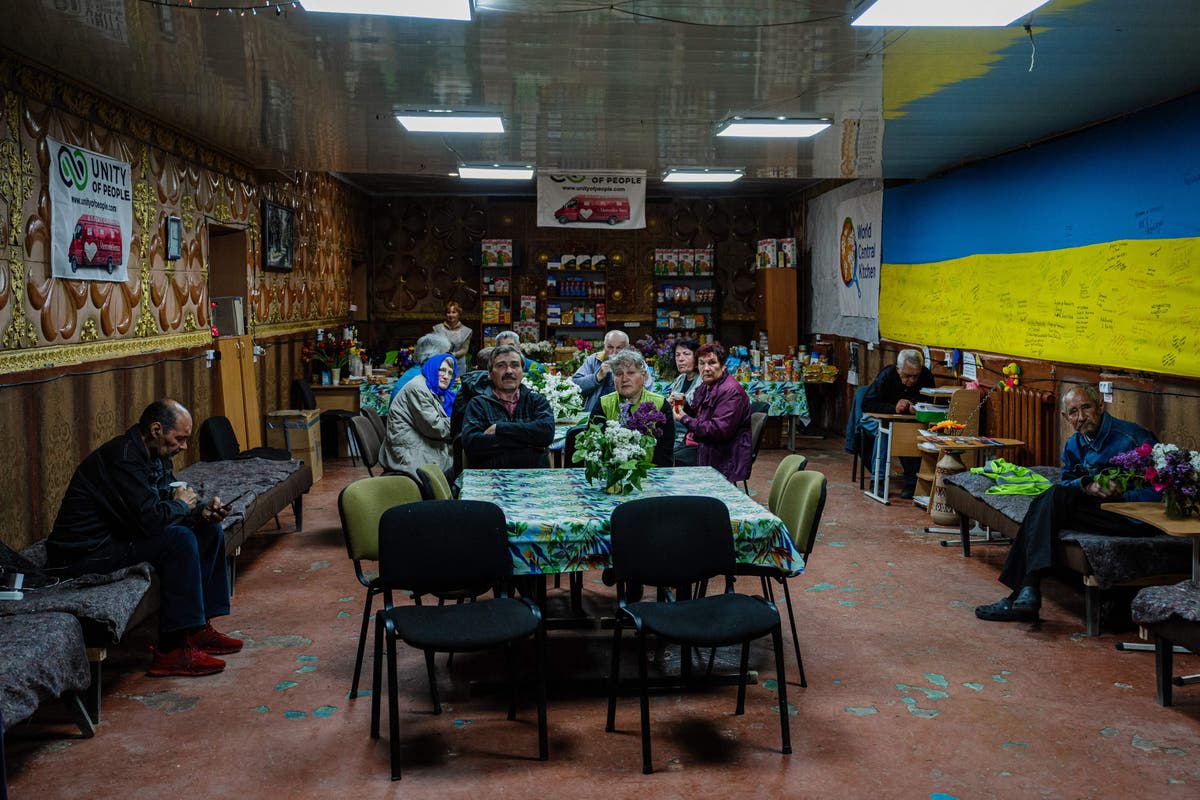 Russian forces evacuated residents from a town near the occupied Zaporizhzhia nuclear power plant in Ukraine on Sunday as the head of the United Nations' nuclear watchdog said he was "extremely concerned" about the safety of the facility.
Ukraine's military said local Russian passport-holders were being taken to the port city of Berdyansk and the town Prymorsk, both on the coast of the Sea of Azov.
The evacuation, which could not be verified on the ground, comes as Ukraine is expected to launch a much-anticipated counteroffensive to retake Moscow-held territory in the area.
Rafael Grossi, head of the International Atomic Energy Agency (IAEA) expressed deepening concern amid reports Russian forces fired more than 30 shells at Nikopol, a Ukrainian-held town close to the plant.
"The general situation in the area near the Zaporizhzhya nuclear power plant is becoming increasingly unpredictable and potentially dangerous," he said.
"I'm extremely concerned about the very real nuclear safety and security risks facing the plant."
Yevgeny Balitsky, the Russian-installed governor of the partially-occupied Zaporizhzhia province, announced on Friday that he had ordered the evacuation of civilians from 18 settlements in the area, including Enerhodar, which is located next to the power plant.
The settlements affected are 30-40 miles from the front line of fighting between Ukraine and Russia.
Ukraine's Special Operations Forces on Saturday accused Russia of using phosphorous in the besieged city of Bakmut and released a new video showing the tell-tale white fire from such munitions.
International law prohibits the use of white phosphorus or other incendiary weapons – munitions designed to set fire to objects or cause burn injuries – in areas where there could be concentrations of civilians, though it can also be used for illumination or to create smoke screens.
It was not possible to independently verify where the video was shot or when, but chemical weapons expert Hamish de Bretton-Gordon, a former British army colonel, said it was clearly white phosphorous.
"This is being fired directly at Ukraine positions and this would be a war crime," he said.
"I expect because the Russians have failed to take Bakhmut conventionally, they are now using unconventional tactics to burn the Ukrainian soldiers to death or to get them to flee."
Russian forces have not commented on the claim, but have rejected previous accusations from Ukraine that they had used phosphorus munitions.
Mr Grossi said operating staff at the nuclear power plant, whose six reactors are currently all in shutdown mode, had not been evacuated as of Saturday but that most live in Enerhodar and the situation has contributed to "increasingly tense, stressful and challenging conditions for personnel and their families".
He added that IAEA experts at the nuclear site "are continuing to hear shelling on a regular basis".
"We must act now to prevent the threat of a severe nuclear accident and its associated consequence for the population and the environment," Mr Grossi said.
"This major nuclear facility must be protected. I will continue to press for a commitment by all sides to achieve this vital objective."
Reuters and Associated Press contributed to this report