A day after a ceasefire began in Nagorno-Karabakh, Azerbaijan has broken the peace, according to local Armenian officials in the disputed South Caucasus region.
Azerbaijani soldiers fired not far from Nagorno-Karabakh's capital Stepanakert, the Interior Ministry of the unrecognised Republic of Artsakh that governs Nagorno-Karabakh said on Thursday afternoon.
Armenians living in Stepanakert were advised to stay in their homes.
Azerbaijan rejected the accusations, with Baku officials saying the reports were "completely false."
The claim came as negotiations were under way in the Azerbaijani city of Yevlax to formalise Baku's victory after the latest skirmishes in the region.
No final agreements were reached between ethnic Armenians from Nagorno-Karabakh and Azerbaijan at the talks in the town of Yevlakh, Russia's RIA news agency quoted the ethnic Armenians' representative as saying on Thursday.
RIA cited Azerbaijan's representative as saying that it was difficult to expect that all problems between Azerbaijan and Karabakh Armenians could be resolved in one meeting.
Azerbaijan emerged victorious after launching a military operation to capture Nagorno-Karabakh on Tuesday.
Azerbaijan began attacking the contested area, inhabited mostly by Armenians, on Tuesday morning.
Armenians, outnumbered, agreed to a ceasefire on Wednesday.
But they fear for the future as Azerbaijani President Ilham Aliyev and his authoritarian government are talking of "reintegrating" Nagorno-Karabakh.
Armenian Prime Minister Nikol Pashinyan said on Thursday that Armenia needed to be "free of conflict" for the sake of its independence, in an address to citizens on the national independence day.
Pashinyan made no direct reference to Nagorno-Karabakh, the breakaway ethnic Armenian-populated region inside Azerbaijan that Baku's forces seized control of on Wednesday after three decades of separatist rule.
The fall of the region has stoked calls in Armenia for Pashinyan's resignation.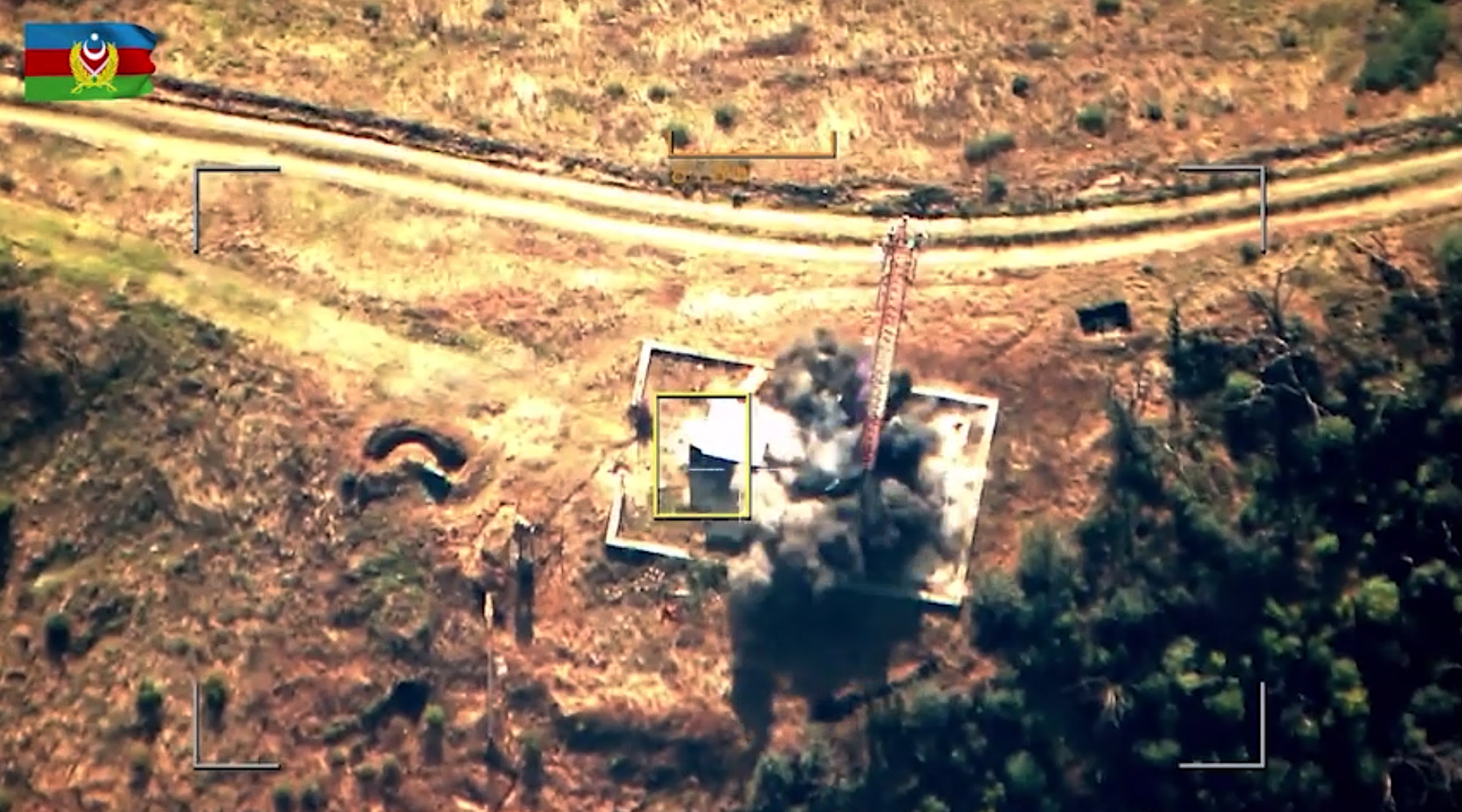 Also on Thursday, Azerbaijani President Ilham Aliyev expressed his condolences over the deaths of Russian peacekeepers in Nagorno-Karabakh one day earlier, the Kremlin said in a statement.
"Ilham Aliyev apologised and expressed deep condolences over the tragic death of servicemen of the Russian Peacekeeping Contingent in Karabakh on 20 September," the Kremlin said in a readout of a telephone call between the leaders.
Russian President Vladimir Putin urged Aliyev to ensure the security of Armenians in Nagorno-Karabakh after Azerbaijani forces claimed victory in a day-long operation over separatists in the breakaway region.
"Vladimir Putin emphasised the importance of ensuring the rights and security of the Armenian population of Karabakh," the Kremlin said in a statement, describing a telephone call between the leaders.
Turkey, meanwhile, is using "all means", including military training and modernisation, to support its close ally Azerbaijan but it did not play a direct role in Baku's military operation in Nagorno-Karabakh, a Turkish defence ministry official said on Thursday.
Nato ally Turkey publicly threw its support behind Azerbaijan's "steps to preserve its territorial integrity" but it had been unclear whether Ankara played any active role in the 24-hour military operation.
"It was Azerbaijan army's own operation, there was no direct involvement of Turkey," a Turkish defence ministry official told reporters on Thursday.
"Turkey's cooperation with Azerbaijan in military training and army modernisation has been underway for a long time. The Azerbaijani army's success in the latest operation clearly shows the level they achieved," the official said.
He also said a joint Turkish-Russian monitoring centre was still operating and was reporting on any ceasefire violations.
EMEA Tribune is not involved in this news article, it is taken from our partners and or from the News Agencies. Copyright and Credit go to the News Agencies, email [email protected]