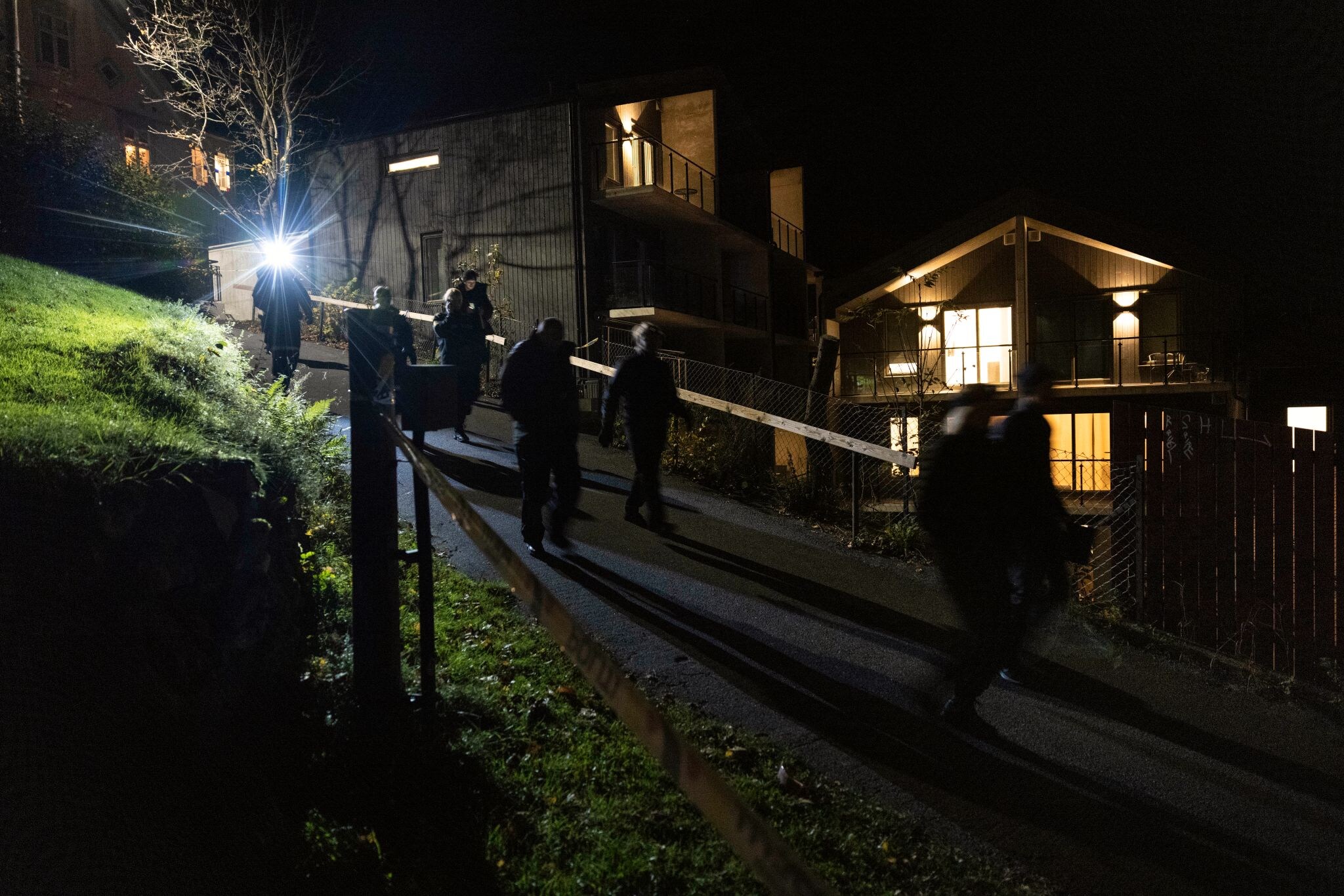 Fem er drept og to er skadet. En dansk statsborger i 30-årene er pågrepet og siktet. Snart kommer politiet med mer informasjon om hendelsen.
Saken oppdateres.
Sør-Øst politidistrikt vil klokken 10 orientere om siste nytt om drapene i Kongsberg. Pressekonferansen vil finne sted i Tønsberg. Der vil politimester Ole Bredrup Sæverud holde pressekonferanse om hendelsene i Kongsberg onsdag.
Dette vet vi hittil om de tragiske hendelsene i går kveld:
Fem personer er bekreftet døde. I tillegg er to personer skadd.
Politiet pågrep klokken 18.47 en 37 år gammel mann. Den danske statsborgeren er siktet for drapene. Mannen skal ha erkjent forholdene.
– Det vil bli foretatt prejudisiell undersøkelse av siktede. Det starter i dag, og vil avgjøre om han skal underlegges full judisiell undersøkelse etterpå, sier siktedes forsvarer Fredrik Neumann til Aftenposten.