As it turned out, nearly all the information she'd received from the Norwegian adoption organisation was inaccurate, Feed told This Week in Asia. In response to queries, the organisation said it couldn't comment on her case, citing privacy laws.
Feed, who legally changed her first name to Uma in her twenties after rejecting the Norwegian one her adoptive parents had given her, is just one of the more than 170,000 South Koreans who were taken in as children by Western families in the decades following the Korean war.
And experts fear her story – of betrayal, deceit and the long search for the truth – is far from unique.
"Adoption agencies just falsified the papers, and the local governments just rubber-stamped it," said Helen Noh, a professor of social welfare at South Korea's Soongsil University and a former adoption worker herself.
A publicly funded investigation into
multiple reports
of adopted babies' true identities being obscured, withheld or falsified was launched by South Korea's Truth and Reconciliation Commission late last year. Feed's case is one of more than 300 that are currently under review.
How many lives have been affected is unknown, but at the height of South Korea's adoption boom in the 1980s – when the country was still a dictatorship and the industry was being fuelled by social stigma at unexpected pregnancies and a lack of legal protection for mothers – nearly 9,000 children were being put up for overseas adoption in some years.
Given away hours after birth
South Korean society is only now beginning to come to terms with the human impact of mass adoption policies on the country's biological mothers and their babies.
Family law has been reformed and with it a household registration system often described as "patriarchal" for making it near-impossible for single mothers to register the birth of a child. Foreign adoptions also now require approval from the country's family courts under a 2011 change to the law that came into effect a year later.
But there were no such protections back in 1990, when Jeon Hyun-suk says she was pressured by her mother to give away her newborn son, who was conceived out of wedlock, soon after birth.
"The next morning he went straight to an adoption facility and I was sent to a home for unmarried mothers to rest," Jeon, now age 54, told This Week in Asia.
"From the moment he was gone, I wanted to find him and bring him back … I tried to plead with my mum, begging her to let me keep the baby," but all she got in reply was: "it would put you in a very difficult position, honey … you're 21."
Jeon spent the next three decades living with profound regret, until at long last she was reunited with her son, now a US citizen, in 2021.
A cascade of similar cases have come Seoul-based Pastor Kim Do-hyun's way over the decades he's worked with women whose children were adopted, as well as the adoptees themselves.
Korean "Confucian tradition" was the source of attitudes "oppressing women who are pregnant before marriage," Kim said. In the past, single mothers who wished to raise a child out of wedlock would have been denied maternity services by adoption agencies, he said, often pushing them to give up their children anyway and resulting in what he called "truly a baby farm".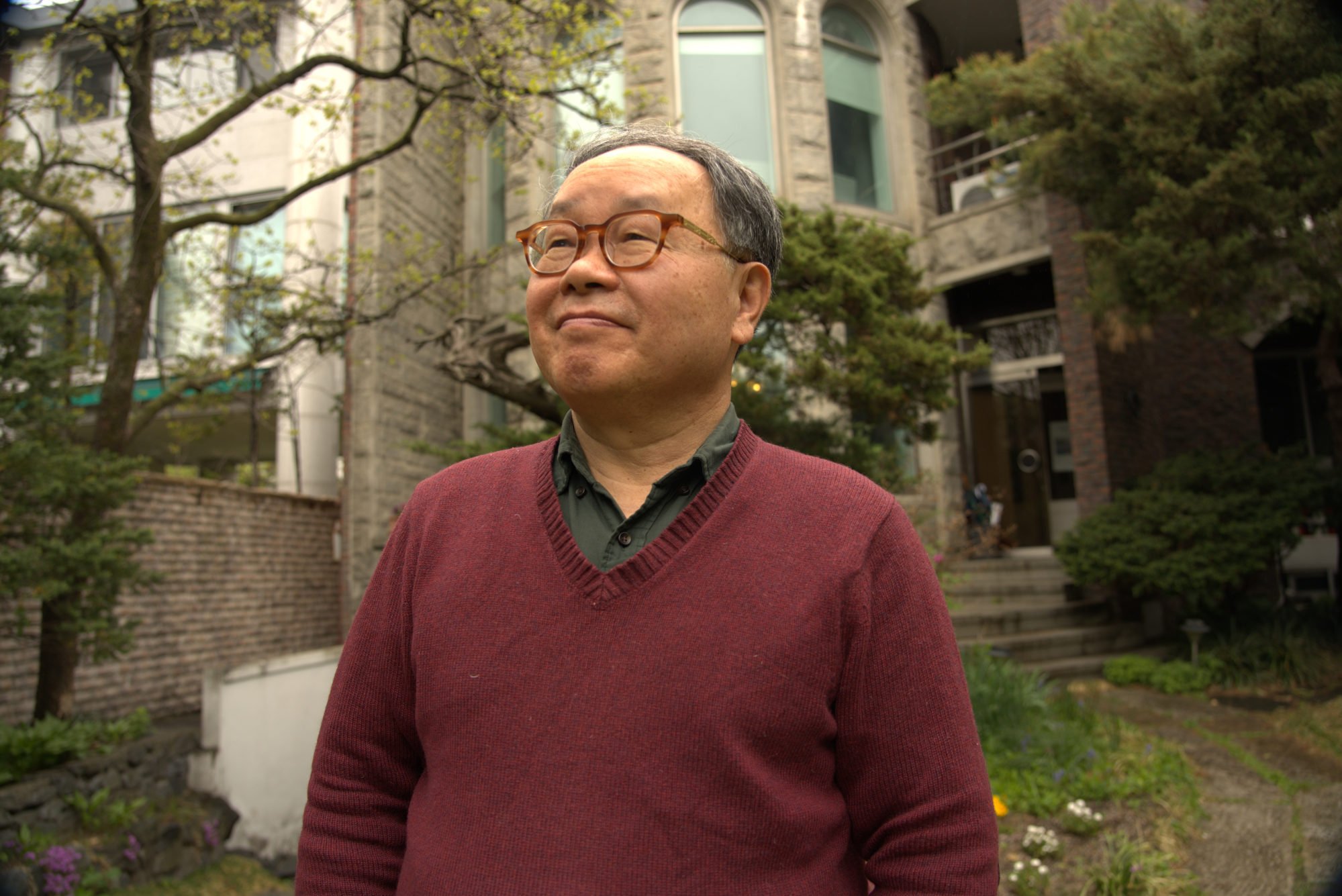 It's now illegal for agencies to require a woman in South Korea to decide on adoption before maternity services are provided under the reforms passed in 2011, which also mandated that agency information be verified by family courts before approval is granted for adoption – a measure experts say has helped greatly curtail inaccuracies in adoptees' paperwork.
One such inaccuracy that had previously appeared time and again was the label "orphan" being attached to thousands of children who in reality had at least one surviving birth parent.
This fed into a long-standing Western narrative that South Korea in the 1980s was a poverty stricken place where destitute mothers were forced to abandon their babies – as opposed to a booming economy enjoying rapid annual growth that at times exceeded 10 per cent, as it was in reality.
"'Orphan' is wonderful for Westerners," Kim said. "Because [they say] this orphan has no parents, [so] 'I'm responsible for taking care of the child in the world' … but if you adopted a child whose mum is alive … 'how do I raise a child who has a mum?'"
Instead of altruism, the pastor said he suspects some South Korean adoption agencies were motivated solely by financial gain.
Activists say South Korea's own birth and family registration system was also to blame for children being falsely recorded as "orphans" with overseas adopters, while some were recorded as having been given away voluntarily by their biological parents when this was not the case.
Before a landmark 2005 Constitutional Court decision led to its abolition, the family register – often referred to as hojuk and based on the idea that all families must have a patriarch – made it all but impossible for unwed mothers to record births.
'I want my adoption to be revoked'
Like many Korean adoptees in Western countries, Uma Feed grew up with a supportive environment in a safe hometown and had loving adoptive parents.
Still, she says she experienced instances of racism, depressive episodes and lived with a constant desire to find out the truth about her own history.
After finding what she believes to be proof that her adoption papers were falsified, Feed told This Week in Asia she had filed a police report accusing her adoption agency, and the Norwegian state, of human trafficking.
Norwegian prosecutors have so far dismissed her case citing a lack of resources, Feed said, but she is appealing the decision.
"I want my adoption to be revoked", she said. "I can now prove that it's been falsified, and that it's not a valid adoption."
In a statement, Feed's Norwegian adoption organisation said it was in favour of international regulations on transnational adoptions, promotes local adoption whenever feasible and supports the international Hague Adoption Convention.
That convention, which entered into force in 1995, sets out best practice for transnational adoptions and requires governments to consider the best interests of the child. South Korea is a signatory, but has yet to ratify the convention into law.
In the years since its introduction, several European countries have held investigations into their own role in problematic transnational adoptions, which led to extensive domestic debates and a year-long ban on the practice in
the Netherlands
for stricter regulations to be introduced.
But for Feed, the systemic injustice of "children for sale" has still yet to be rectified.
"It should be a human right to know oneself," she said.
Additional reporting by Seong Hyeon Choi and Jiyoon Jean Kim
EMEA Tribune is not involved in this news article, it is taken from our partners and or from the News Agencies. Copyright and Credit go to the News Agencies, email [email protected]