Chinese students mostly have a fond impression of their time in the US, although they increasingly report experiences of discrimination and pressure to express certain political views, according to a survey of three decades of Chinese students in America released on Wednesday.
The survey, which was distributed online and through alumni and other groups, was conducted by the US-China Education Trust in partnership with the University of California, San Diego.
It received responses from 404 undergraduate and graduate students from China who completed degrees in the US between 1991 and 2021. It has the most expansive scope of studies focused exclusively on the experiences of Chinese students in America to date
At least 3 million students from China are estimated to have studied in the US since the 1970s, and China remains the top origin country for international students despite declines in the past few years coinciding with the Covid-19 pandemic.
The respondents, polled between October and February, skewed heavily towards those currently living in the US, and former graduate students rather than undergraduates.
The deterioration in the US-China relationship in the last several years was cited by the report's authors as a reason that hindered getting a more representative sample.
Chinese students have been caught in a geopolitical web, with some people viewing them as agents of Chinese government influence and others raising doubts about their loyalty to China.
Respondents described feeling pressure from both Chinese and American sources to either not criticise the Chinese government or to disavow Beijing in a way they felt was not expected of non-Chinese peers.
Among graduates from before 2004, 9.9 per cent reported feeling pressure from American sources to express certain political views, compared with 33.7 per cent for graduates from 2016 or later.
Similarly, 13.2 per cent of graduates from the class of 2003 or earlier felt such pressure by Chinese sources, compared with 30 per cent for the class of 2016 or later.
Over time, cohorts increasingly reported experiences of discrimination. Over 50 per cent from 2016 or later cited experiences of discrimination, while only 30.4 per cent from between 2004 and 2015, and 15 per cent from before 2004, did.
Reported instances included a graduate student being asked by a supervisor if the student was a Chinese spy, and a professor dismissing an undergraduate's questions as a product of brainwashing.
Still, a majority of respondents – 83 per cent – said they would repeat their time in the United States if they could do it over and, regardless of whether they stayed in the US, would send their children to study in the US.
An overwhelming majority found Americans at least somewhat welcoming and friendly, and many described their travels across the country as making for some of their fondest memories of the US.
But about 40 per cent reported feeling distant from American society, reflecting a mixed picture of campus integration.
Over time, students reported having less time for socialising, and increasing their frequency of eating off-campus. At the same time, significant numbers reported staying in touch with classmates from all backgrounds after graduation.
Indications of integration into American campus life were also increasingly present. Recent graduates were more likely to live with non-Chinese roommates, consistent with the rise of undergraduates who came to study and limited undergraduate housing.
While participating in a "Chinese student organisation or other cultural organisation" was the most common campus activity after "on-campus employment", the level of involvement in such groups decreased for later cohorts compared to earlier ones.
Meanwhile, participation in student newspapers and dance and theatre groups increased.
The survey also provides support to counter common notions that students from China rely mainly on Chinese media while in the US. Respondents used both American and Chinese sources at high rates.
About 50 per cent used traditional US media as their primary news source, though there was a decrease over time. And over 50 per cent of respondents relied primarily on American social media.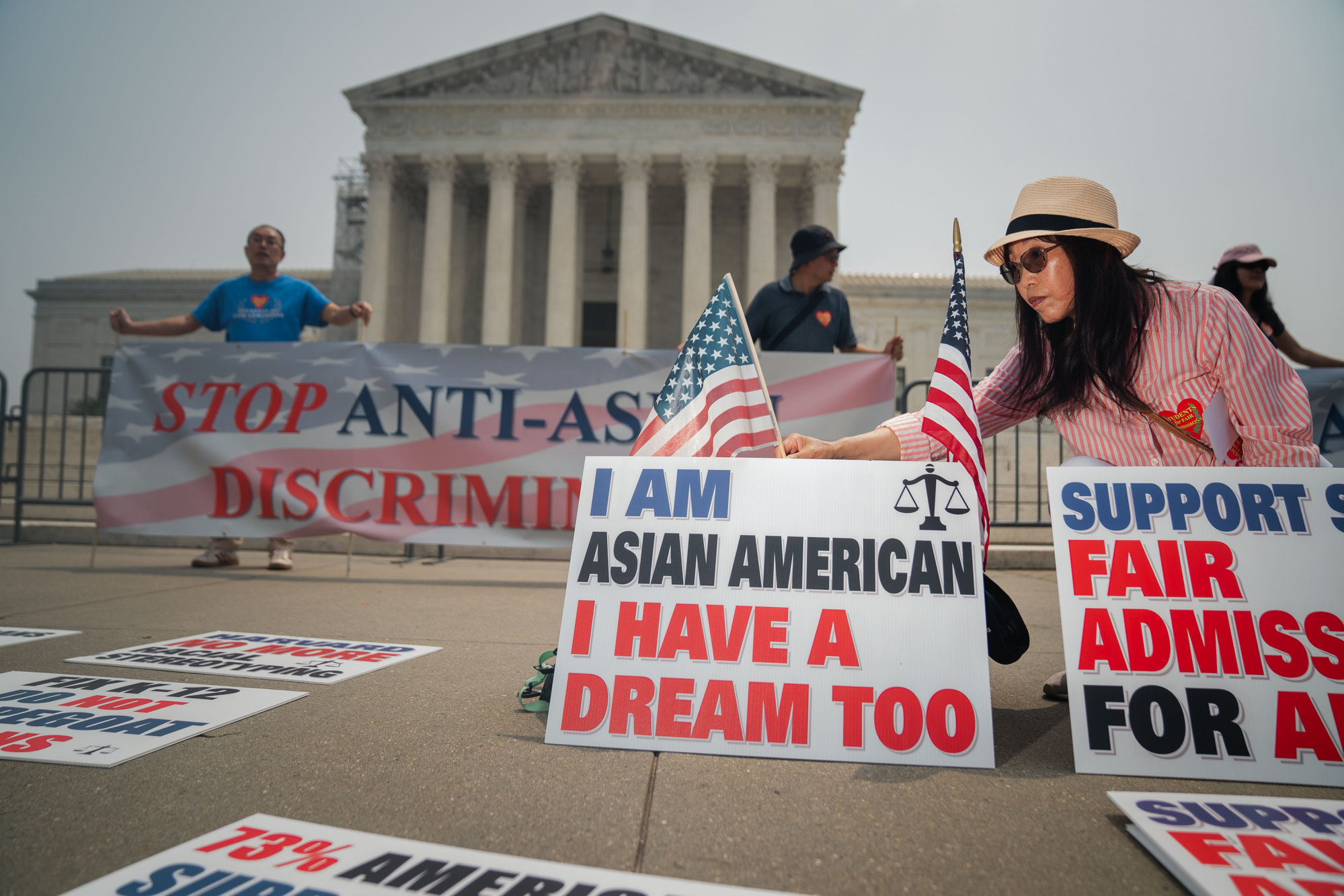 More recent cohorts were shown to rely less on traditional Chinese media – 34 per cent of those before 2004 and 23.7 per cent after 2015 – though over 50 per cent used Chinese social media, including WeChat, as their primary source of news.
The survey found that most respondents came to the United States in search of a quality education. Other top motivating factors included the chance to experience life in a new country, greater flexibility in choosing what to study, and the opportunity to improve career prospects.
Less than 2 per cent indicated that they received Chinese government funding, while about 62 per cent received merit-based funding from US institutions and about 40 per cent received parental assistance.
Over time, the proportion of familial support has increased relative to scholarships from US universities, the survey found, coinciding with the rise of the Chinese middle class and undergraduate populations.
The "negligible amount" of government support "belies the notion that students from China are largely sent to the US by their government", the authors wrote.
EMEA Tribune is not involved in this news article, it is taken from our partners and or from the News Agencies. Copyright and Credit go to the News Agencies, email [email protected]