Two Swedes were killed in a shooting late on Monday in central Brussels, police said, prompting Belgium's prime minister and senior cabinet minister to hunker down at their crisis centre for an emergency meeting.
It was not immediately clear if the shooting was linked to terrorism, or to the international uproar over the Israel-Hamas war.
"A horrible shooting in Brussels, and the perpetrator is actively being tracked down," said Interior Minister Annelies Verlinden, adding that she is joining government talks at the National Crisis Centre.
Media reports broadcast amateur videos showing a man shooting several times near a station using a large weapon.
A police official, who spoke on condition of anonymity because they were not authorised to speak to reporters, said the two victims were Swedes.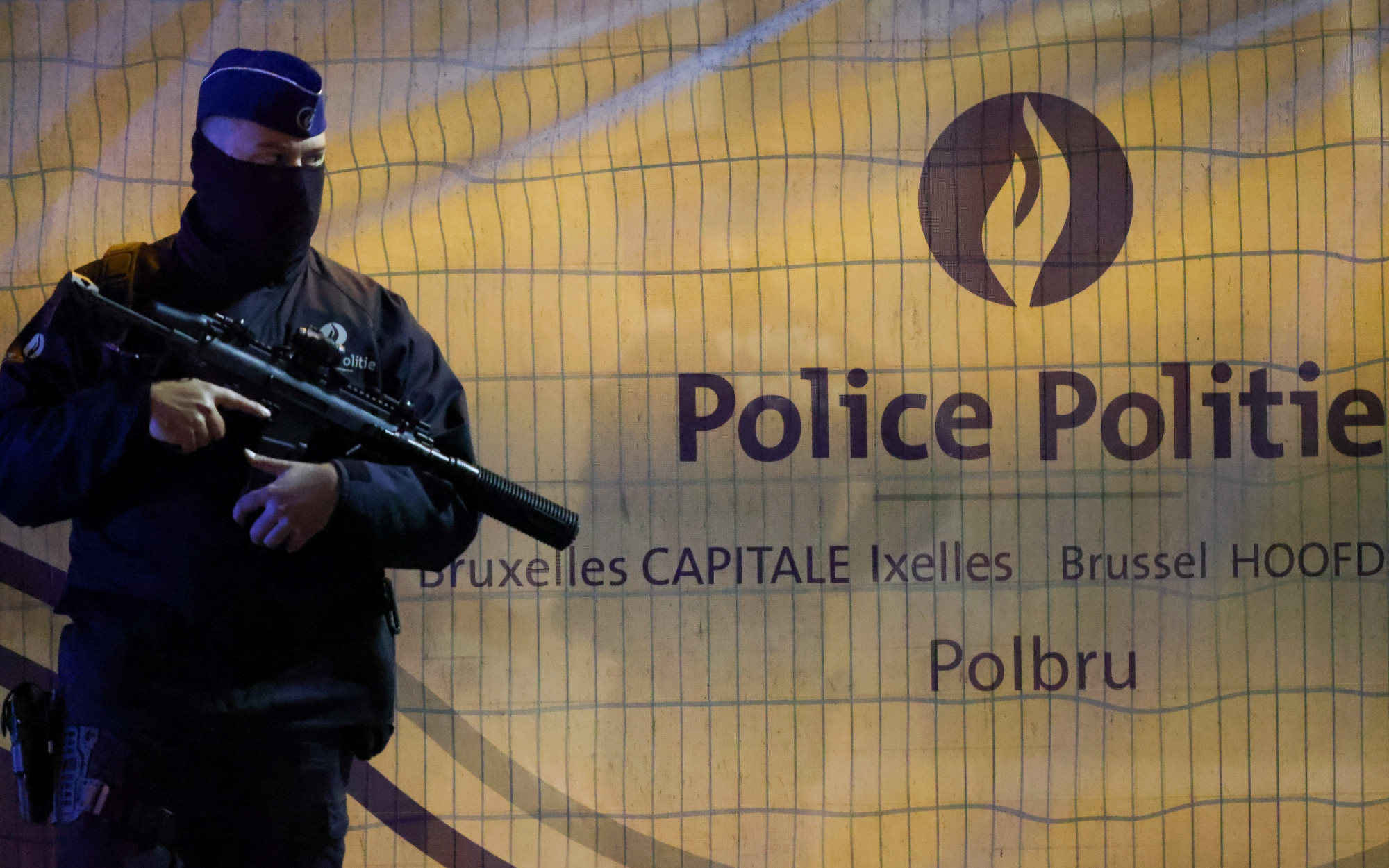 The European Championship football qualifier at Heysel Stadium on Monday evening between Belgium and Sweden was postponed after the attack.
EU chief Ursula von der Leyen said the attack was "despicable" and vowed unity against terrorism.
"Tonight, my thoughts are with the families of the two victims of the despicable attack in Brussels," the European Commission president said on X, formerly known as Twitter.
"I extend my heartfelt support to the Belgian police, so they swiftly apprehend the suspect. Together, we stand united against terror."
Belgian authorities raised the terror alert to its highest level in the capital as Prime Minister Alexander De Croo suggested the attack was linked to "terrorism".
Raising the terror level to the top 4 rating means that a "threat is extremely serious". It previously stood at 2, which means the threat was average.
"I have just offered my sincere condolences to @SwedishPM following tonight's harrowing attack on Swedish citizens in Brussels," De Croo said. He added on X, formerly known as Twitter. "As close partners the fight against terrorism is a joint one."
The OCAD anti-terror centre also said the terror alert for the rest of the country was raised to its second-highest level.
OCAD's Laura Demullier said in an interview that the highest priority for authorities now was to get thousands of football fans attending the football match safely out of the stadium.
"The population needs to be actively vigilant and avoid any unnecessary travel," Demullier said.
Additional reporting by Agence France-Presse
EMEA Tribune is not involved in this news article, it is taken from our partners and or from the News Agencies. Copyright and Credit go to the News Agencies, email [email protected] Follow our WhatsApp verified Channel