Swiss luxury watch brand Audemars Piguet became the latest tenant to sign up for space at The Henderson in Central, lifting the occupancy of Henderson Land's flagship commercial building to about 50 per cent, the property developer said in a statement on Tuesday.
Audemars Piguet's move to lease an entire floor or 12,000 sq ft of the 465,000-sq ft tower, that will be officially opened in the last quarter of 2024, comes at a time of record-high vacancy rates in Hong Kong's office rental market, with many asset owners in
distress
owing to the high interest rates and a slowing economy.
"The endorsement from prominent international brands and industry giants like Audemars Piguet comes as another ringing validation of The Henderson's unique strengths and its prominence as a new iconic landmark of Hong Kong, strengthening our city's international status," said Martin Lee Ka-shing, chairman of Henderson Land.
Audemars Piguet joins the likes of London-based and French-owned auction house
Christie's
, US-based private equity firm Carlyle Group, and Canada's Pension Fund who were among the early tenants of the Zaha Hadid-designed mixed-use building in Hong Kong's main business district.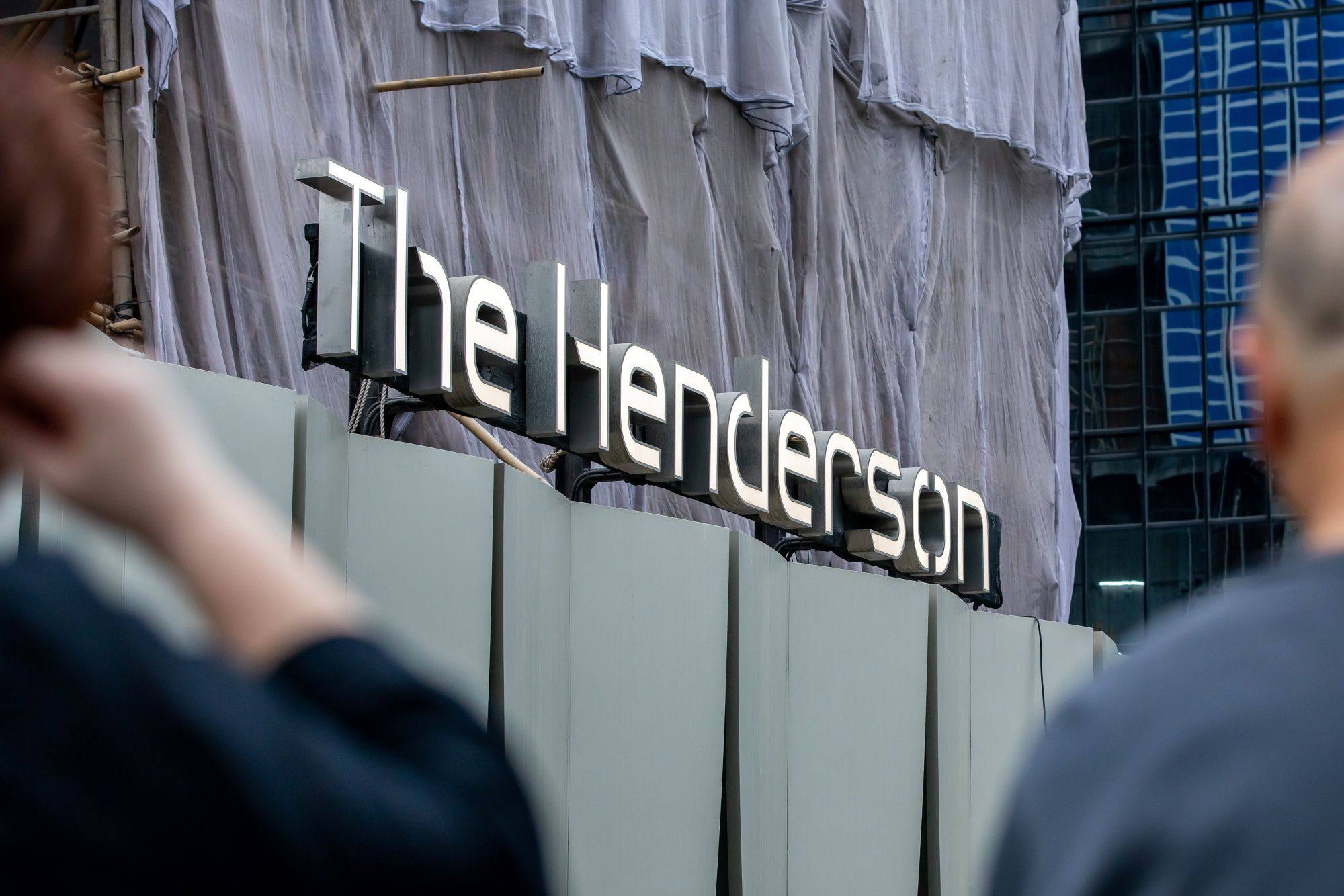 The watch manufacturer is leasing an office space and will allot a portion of its space to the AP House, a premium
retail
house where clients can shop for timepieces and get a full experience of the brand.
Audemars Piguet is likely to pay HK$120 (US$15.32) per square foot for the rented space at The Henderson, according to market sources.
The property developer said an unnamed art gallery, which has branches in the US and Europe, is also interested in taking up space in the building, which stands out due to its curvilinear design. The Henderson is poised to join the ranks of avant-garde buildings in Hong Kong's Central district, which include the I.M. Pei-designed Bank of China tower and the 44-floor skyscraper headquarters of HSBC designed by Norman Foster.
This development could boost sentiment in property markets after Colliers data showed Hong Kong's prime office space hit a record high of 15.1 per cent towards the end of August. This was higher than the 13.1 per cent level struck in September 2003.
Monthly
office rental rates
have declined 30.3 per cent to HK$54.70 per square foot from the highs struck in January 2019, when office vacancies were at a record low of 3.5 per cent, Colliers data showed.
Another 3 million sq ft of new office space is estimated to come on stream in the second half of the year, the property consultancy said.
Meanwhile, market participants are tracking the Federal Reserve's monetary policy because Hong Kong's interest rates move in lock-step with the United States, as the city's currency is pegged to the US dollar in a tight range of 7.75-7.85 per dollar. Commercial banks in the city have raised their prime rate five times since September last year, by a total of 0.875 percentage points, bringing it to a level last seen in February 2008.
The elevated interest rates had prompted a number of asset owners to put their properties on the market. For example, Hotel Ease Mong Kok is on sale for HK$730 million, a discount of more than 30 per cent compared with its acquisition price of HK$1.1 billion in 2018.
The news is published by EMEA Tribune & SCMP