During the match between Lahore Qalandars and Peshawar Zalmi, Kamran Ghulam dropped the catch on Haris Rauf's bowl. Later Haris Rauf slapped Kamran Ghulam for dropping a catch, Kamran kept on laughing after being slapped, while Haris Rauf kept staring at him angrily. The match referee Ali Naqvi summoned Haris Rauf.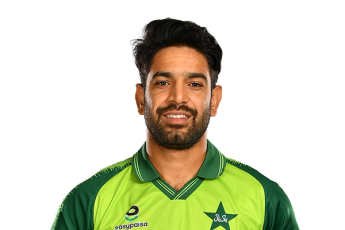 🫂 #HBLPSL7 l #LevelHai l #LQvPZ pic.twitter.com/hg5uCFmgac

— PakistanSuperLeague (@thePSLt20) February 21, 2022
The match referee told Haris Rauf to be careful in the future and said that it was not right to damage the reputation of the game with humor on the ground. On this occasion, Rauf termed the matter as friendly. The match referee warned Rauf and ended the matter. Sources said that the on-field umpires also did not lodge any complaint with the match referee in this regard. Users on social media were condemning the behavior of Haris Rauf.
Disgraceful!

Kamran Ghulam was still smiling. Feeling sad for him. Haris Rauf needs to get his acts right.
Wait for story actually what happened. #PZvsLQ #PSL2022 #HarisRauf #kamranghulam pic.twitter.com/FLMBnox1MY

— Malik Nazim (@Maliknazim1991) February 21, 2022
https://twitter.com/Arman2k9/status/1495792856052776960
Shame on Haris Rauf for this kind of disgraceful and disrespectful behave with Kamran Ghulam ! And after slapping, he remained serious. Felt sad for Kamran Ghulam who was still smiling and celebrating his wicket. @HarisRauf14 U must stay in limits,control ur aggression#HarisRauf pic.twitter.com/7uk8Zs8sQf

— TAHA IMRAN | LQ💚 (@tahabeast3) February 21, 2022
https://twitter.com/Oyee_moony/status/1495871174672371726