Tim Hortons brings bottled coffee drinks to Alibaba's Freshippo grocery shoppers in China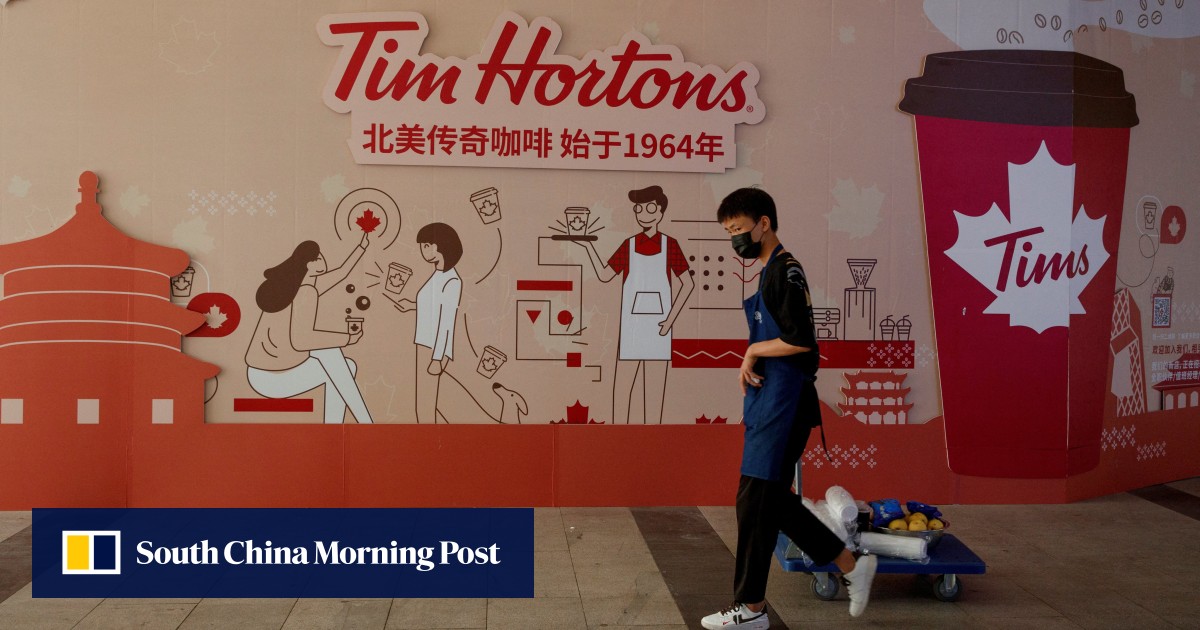 Tim Hortons, named after a Canadian ice hockey star, entered China in 2019, riding on growing coffee consumption in the world's second-largest economy.
The size of China's coffee market reached 381 billion yuan (US$53.5 billion) in 2021 and is set to increase 27.2 per cent annually to 1 trillion yuan by 2025, according to consultancy iiMedia.
Last month, Tims China opened its 500th coffee shop in the country in Dongguan city, southern Guangdong province. It has also launched theme stores in collaboration with Chinese Big Tech firms, including a Shenzhen outlet with Tencent Holdings' video gaming unit and a comics pop-up store with video-streaming site Bilibili.
The coffee chain's new partnership with Alibaba will allow it to leverage Freshippo's vast reach. The supermarket chain, also known as Hema, currently has 3 million daily active users on its app, according to data from market researcher MoonFox.
Tims China, however, faces competition from established players such as Seattle coffee chain Starbucks, which arrived in China in 1999 and opened store number 6,000 in September. Italy's Lavazza and Blue Bottle Coffee from the US, which entered the market in 2020 and 2022, respectively, have also raised rivalry to new levels in a market that some observers believe has passed its prime.
Shares of Nasdaq-listed Tims China declined 10 per cent to close at US$3.4 on Friday. Shares of Alibaba, which owns the South China Morning Post, dropped more than 4.5 per cent to US$80.48 in New York on Friday, after gaining 2.2 per cent to close at HK$80 in Hong Kong.
The news is published by EMEA Tribune & SCMP