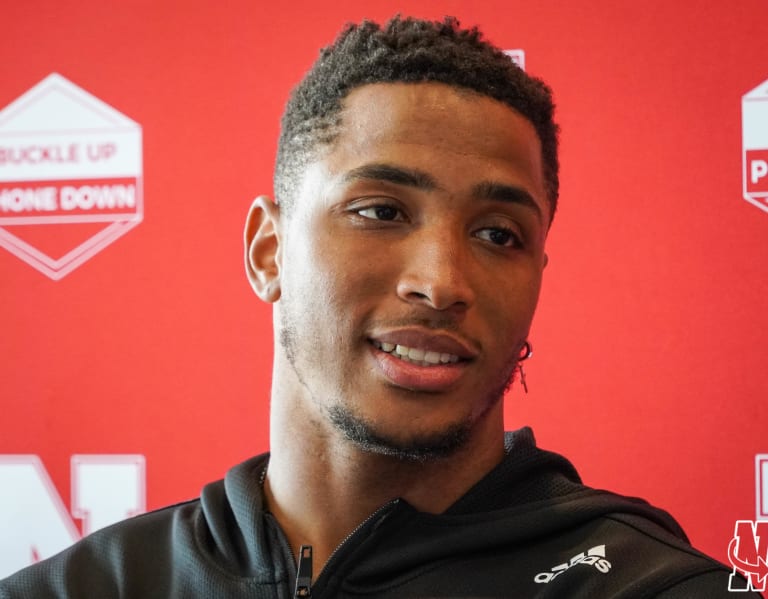 Trey Palmer was all smiles two hours after being selected in the NFL Draft by the Tampa Bay Buccaneers.
Palmer, the Nebraska receiver who became a star in his one season with the Huskers, was taken in the sixth round with the No. 191 overall pick by Tampa Bay. He spoke to a small group of media via Zoom on Saturday afternoon shortly after getting drafted and reacted to the life-changing moment.
>>> Not a member of Inside Nebraska? Sign up today for all access
It was expected that Palmer would be taken somewhere in the middle rounds as most draft experts projected he would get selected in the fourth or fifth round, and there was a chance he would get taken late in the third.
Friday night's second and third rounds came and went, though, and so did the fourth and fifth rounds as Palmer awaited a call.
That finally came in the form of Bucs general manager Jason Licht, who informed Palmer of the news, and it floored the former Husker.
"I was just so full of emotion that I really just blanked out like 'Oh, it's (gonna) happen.' I was so excited," Palmer said.
Now, he's ready to get to work down in Tampa alongside star receivers Mike Evans and Chris Godwin.
"I'm excited to get in with those types of guys," Palmer said. "They can teach me more things just how I did my freshman year at LSU. Justin Jefferson taught me things. Ja'Marr Chase taught me things. I'm gonna learn. I always wanna get better."
The Bucs will begin rookie camp in the first or second week of May. That will be Palmer's first time practicing with an NFL logo on, and he's geared up to show what he can give to the franchise.
"Really, just what I bring is the mentality to practice and the energy," Palmer said. "I'm an energy type of person when I'm on the field, so basically I wanna bring that energy, that dawgness, that versatileness and really just learn from the pros and veterans. And really just help them, too, and they can help me, too."
RELATED:
>>> Analyzing Palmer to Tampa Bay
>>> Rams take Ochaun Mathis in sixth round
Palmer spoke briefly about how his time with the Huskers helped bring him along and get to the level of becoming an NFL player. He spent three years at LSU and tallied 41 receptions for 458 yards and three touchdowns, in addition to two touchdowns on a punt and kickoff return.
At Nebraska, he obliterated those receiving numbers in just one year as he finished the 2022 season with 71 catches for 1,043 yards and nine touchdowns. Those totals all rank in the top five in program history for a single season with his receiving yardage total setting the Huskers' single-season record, his receptions total putting him No. 1 among receivers and No. 2 among all positions, and his touchdowns mark ranks fifth.
Palmer is a native of Kentwood, Louisiana and was a five-star prospect ranked No. 2 in the state in the 2019 class. He stayed home and signed with LSU, but his decision to move to Lincoln paved the way for him to get some tunnel vision as he worked to get to the next level.
"It really just helped me focus on football, and that's what I love," Palmer said. "When I transferred to Nebraska from LSU, I just focused on football and that's what (the transfer) helped me do – just focused on football and just focused on good habits that I created."
Of course, being a Louisiana native means the nearby New Orleans Saints – less than 90 minutes from Kentwood – are largely the loyalty for most people in his family and in his hometown.
Is he going to try to convert his family members to become fans of the Saints' NFC South rival Tampa Bay?
"I really just let them do them," Palmer said with a laugh. "They know how I'm coming. Whatever team I'm on, I wanna help that team win. Ain't no love lost. They know at the end of the day we all love each other."
Discuss Trey Palmer, Ochaun Mathis and the NFL Draft with other Husker fans on the Insider's Board.