Twitter is also one of those social media platforms that are providing verification badges after Facebook and Instagram. Users can apply for verification inside the app. More details are in the medium article.
Update: October 16, 2021: Twitter has removed the verification from many accounts mentioned in this article but still many are left. Some accounts that are not mentioned here, Twitter is internally investigating it on their own.
Current Update: My request @MusicProducerPk of Twitter verification is denied three times. I changed my categories three times and in all categories, I am denied, I sent Twitter a Wikipedia link (I have three Wikipedia's on my name, and film name) I sent numerous newspapers and news article links, my bylines but every time it denied that shows that Twitter verification program is broken. 
Twitter employees can read about me On Google or get all my news coverage links via my official website.
Twitter Verification Program: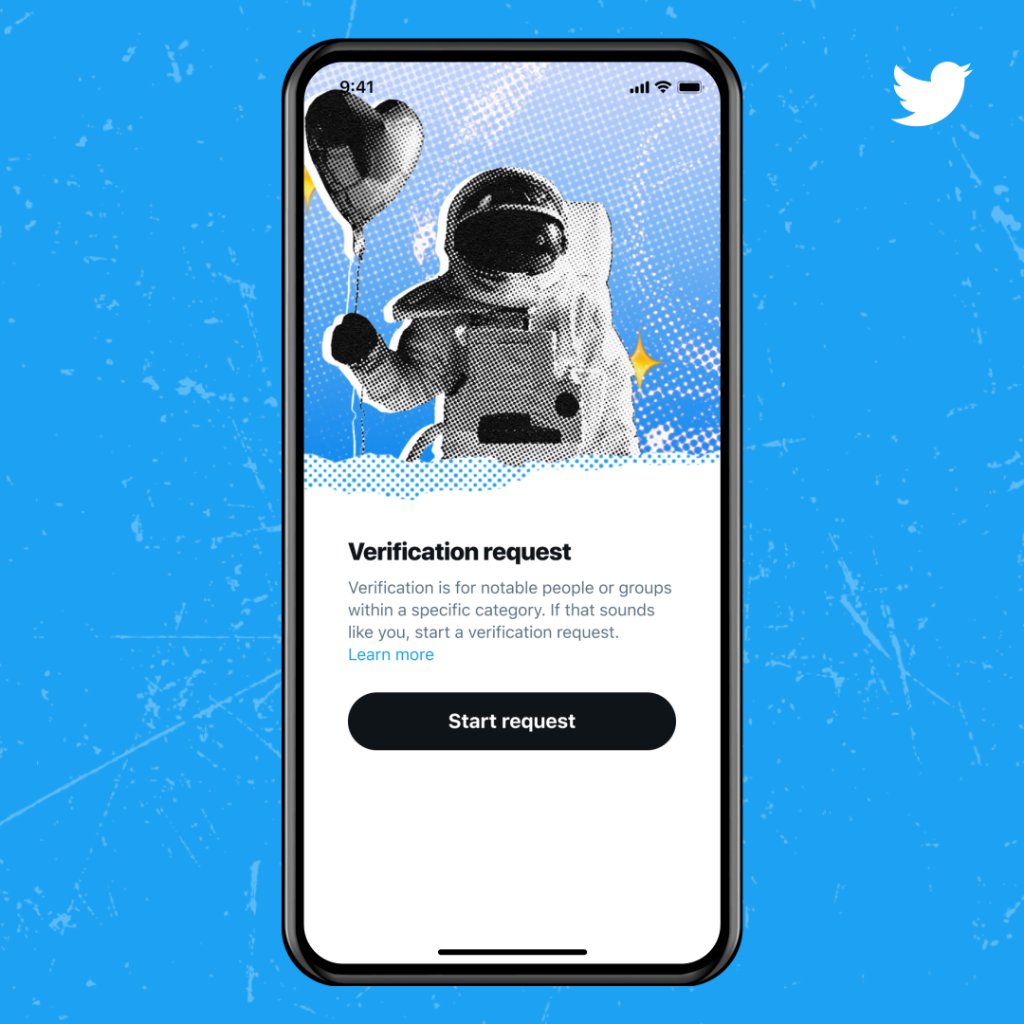 Twitter halted its verification program in 2017 but, this year, in May 2021, The company started the program again. TWTR has verified thousands of accounts since the program relaunched, but the company is also mistakenly verifying fake and non-eligible accounts, which The company spokesperson admitted. TWTR has not rolled out the verification form yet for my handle and others. I am also hearing from different people that the company rejected their verification request, even they are notable.
In this exclusive investigative story, I will cover some of the accounts that are non-eligible, fake, and bots that the platform has verified the accounts without investigation. If the company did not take action now, then it may cost TWTR in the future. I am writing this article to notify TWTR about their mistakes of the broken verification program, so TWTR can fix the problem before the time ends.
List of  Verified non-eligible handles:
As per my investigation, The social media giant TWTR has verified more than 80 accounts from Pakistan that are non-eligible, having one or two bylines in local newspapers and blogs. TWTR verified few more accounts from Pakistan that were using fake names and fake documents. Hundreds of more accounts got the blue badge that are from different countries. According to the TWTR verification rules, qualifying news organizations, individual accounts of journalists employed by verified news organizations may get the blue badge. But TWTR has verified those individuals who is a journalist of non-qualifying news organizations such as blogs.
In June 2021, TWTR has verified the fake account of the Pakistan Air Force https://twitter.com/PAF_MCC The impostor was using the Pakistan Air Force name and their official website in bio. Twitter verified this handle without investigation because if Twitter did then, the website in bio https://paf.gov.pk has another handle linked which is https://twitter.com/dgpr_paf
Hey @Twitter @verified you need to urgently unverify this fake account > @PAF_MCC.

Official Pakistan Air Force (PAF) account is @DGPR_PAF https://t.co/FwCw09XxiI

— Sana Jamal (@Sana_Jamal) June 16, 2021
@verified you have verified wrojg account of @PAF_MCC – This is fake.

Original is @DGPR_PAF

— Fahad Malik (@Fahad4014) June 16, 2021
Now this fake account @PAF_MCC
has changed its name from Pakistan Air Force to PAF Passion. Remove its verification @verified @Twitter @TwitterSupport original account of Pakistan Air Force is @DGPR_PAF . https://t.co/lqjR19gpZV

— Javeria Siddique (@javerias) June 16, 2021
Twitter later unverified the handle, or the user had deactivated his account, but it was the biggest mistake that Twitter committed.
Another handle https://twitter.com/Wah33d_B
using the picture of Chief Minister Punjab Usman Buzdar is verified. The account is neither a public figure nor a journalist, and he doesn't even know how to write verified even lol. Anyone can Google his name and tell me the eligibility of this person, and you won't find anything in Google, so how is it verified?
Varified Gang
Insha Allah increased soons @alwaystalat @amalqa_@No1Mariya @HamxaSiddiqi@DSI786 @Wah33d_B@SyedaZ_ #پاک_گارڈین
ساتھ اپنے بھی فولورز بڑھائیں، سب ریٹویٹ کرنے والے انہیں?اور ایک دوسرے کو فولو کرتے جائیں۔ اپنے ھینڈل مینشن کرتے جائیں

— Abdul Waheed Buzdar (@Wah33d_B) July 16, 2021
TWTR verified the fake account of the Pakistani writer https://twitter.com/KRQ_Official
After the complaint was received by the writer team, Twitter revoked his verification, and the account owner started to use his other handle https://twitter.com/KRQOfficial. Both accounts were created in 2019 and are ran by the same person.
You can not manipulate Twitter's platform. TWTR suspends those who manipulate their platform, having two accounts for spam, abuse, coordinated behavior, and hate speeches. The account @SdqJaan2 was found to manipulate, the Twitter system by using a fake name for verification.
Current update: An impostor has deactivated his account after being reported massively to Twitter.
Fan account brother

— Sadaqat Hussain Alvi (@SdqJaan2) July 16, 2021
The account owner is using multiple accounts https://twitter.com/alviinfo2 at the same time.
Platform Manipulation 
After @SdqJaan2 suspension or deactivation, he made a third handle @alviinfo_ that is a resemblance with @alviinfo2.
After creating an account, @alviinfo_ first followed @alviinfo2
And then he admitted on two handles his account @sdqjaan2 was verified, and now suspended but he will come back.
He is admitting that his account was suspended, but he will come back.
آپ سب لوگوں کو میرا ویریفائیڈ اکاؤنٹ سسپینڈ کرواکےکیا ملا ؟؟

کچھ بھی نہیں میں نے اپیل کر دی ہے چونکہ میری ویریفکیشن صحیح طریقہ سےہوئی تھی اس لیے واپس آؤنگا انشاء اللہ

ہمیں تواپنوں نے لوٹا غیروں میں کہاں دم تھا

میری کشتی تھی ڈوبی جہاں پانی کم تھا

کسی کی خوشی نہیں دیکھ سکتے لوگ pic.twitter.com/M1MrH2wknD

— Sadaqat Hussain (@alviinfo2) July 17, 2021
Further Investigation:
Upon further investigation, I have found that TWTR has verifying accounts of journalists that belong to non-qualified news organizations known as Baaghi TV and NewsPanel. These two are an online blog that publishes articles they are not in Google News, they don't have Wikipedia, and not being quoted or featured by any reputable news organization. Twitter has said we are verifying qualifying news organizations and journalists who work for reputable news organizations. But in this case, It is not the same as TWTR mentioned in their blog.
Twitter has denied the verification requests of journalists who are working for BBC, Reuters, AFP, and other qualified news organizations, including public figures. Below is the list of non-qualified blogs journalist and others. I want to clarify first that I have no issue with any of the people listed in the article. I am just letting Twitter know about the difference between qualified and non-qualified news organizations.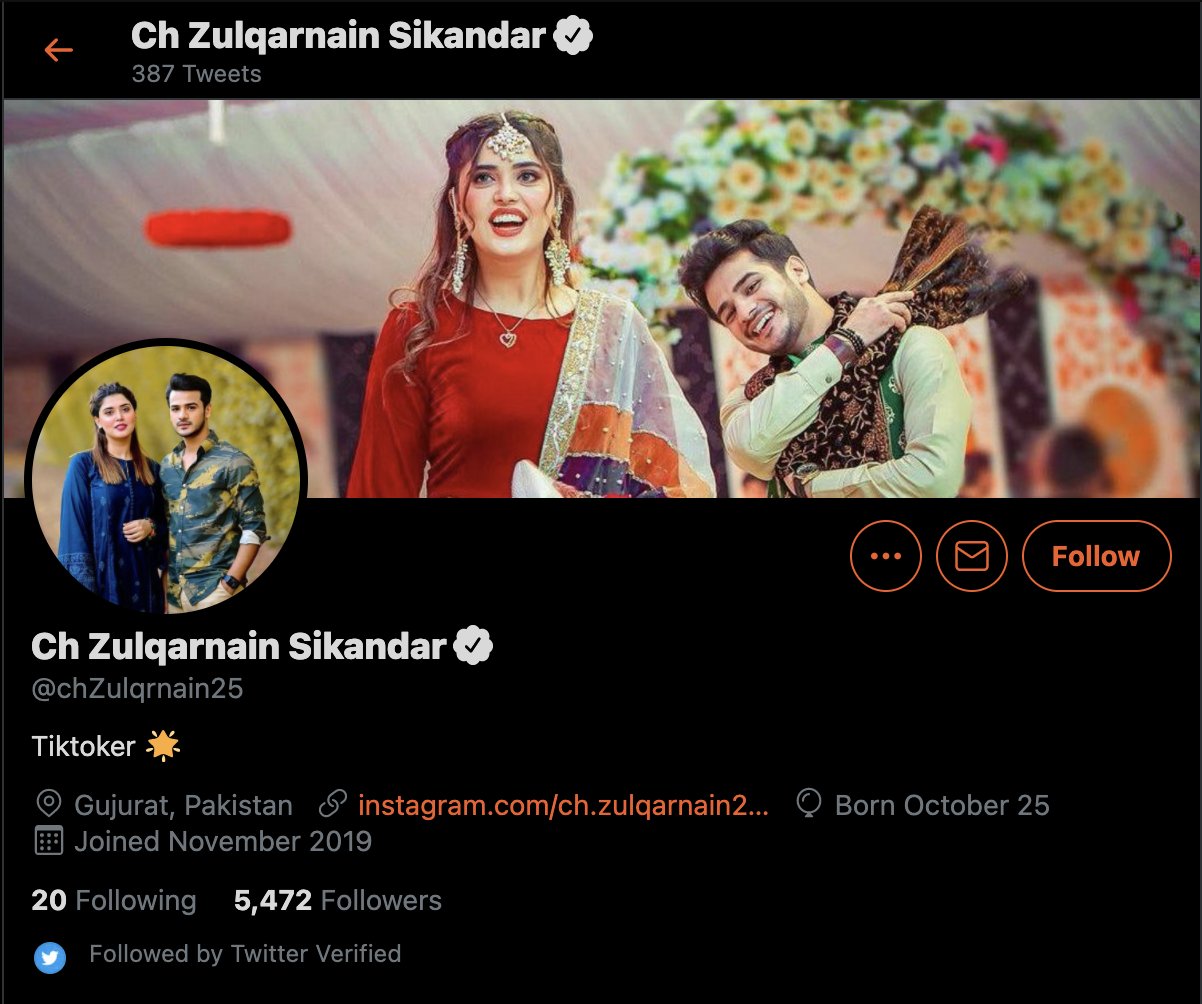 @chZulqrnain25 The fake handle of a public figure was verified by TWTR, The public figure later issued a video saying he is not on TWTR but someone is using his name and TWTR verified him.
@Twitter This Person sayin in his vdo statement that @chZulqrnain25 is a fake account in his name. How twitter can verify a Fake account?? @jack @TwitterSupport @verified pic.twitter.com/A6lfaUHOjm

— 🇵🇰Barry Pakistani🇬🇧 (@Luvpakistani) July 16, 2021
@Shaadee_pk (Matrimonial account with zero notability)
@dxbdubai786 (Fake PR news in Google and he is not a public figure)
@pencilpusher24 (Compromised account of a journalist, still active, and sending malicious URL in DM)
An account @samastipurtown is a blog that has been verified by TWTR mistakenly. According to Twitter's rule, a qualified news organization should have provided the Wikipedia link. Samastipur Town is a city in Bihar, India. An impostor was using Samastipur Town's name and sent the Wikipedia link of that town & TWTR thought that it's a news organization.
It does not end here; I have more accounts that Twitter verified mistakenly, but I will share the data with the Twitter employees & I will also update this article as the current situation change. Twitter employees can reach me via email or via DM @MusicProducerPK