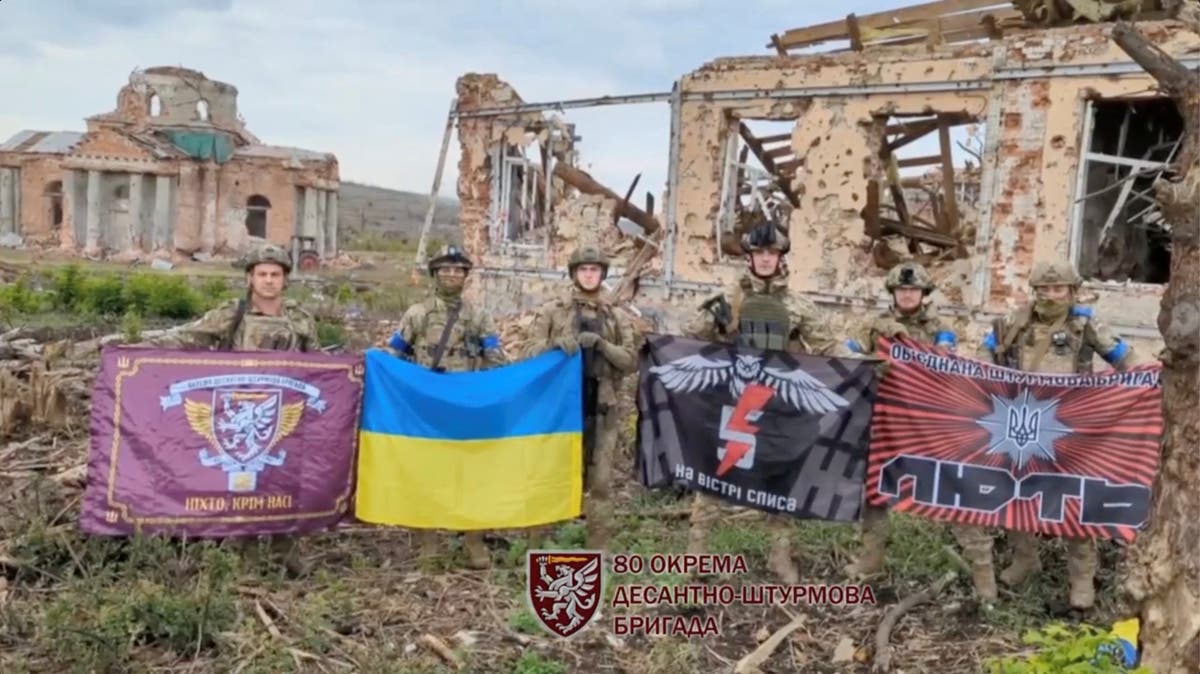 Ukraine has claimed the recapture of the eastern village of Klishchiivka on the southern flank of Bakhmut after a period of reported heavy fighting.
It follows the recapture of Andriivka, another village in the region, earlier in the week and Kyiv forces are said to be gaining ground. On Sunday they sent drones to disrupt air traffic in Moscow and causing a fire at an oil depot, according to Russian reports.
"Klishchiivka was cleared of the Russians and liberated," Alexander Syrskyi, commander of Ukraine's ground forces, said in a post on the Telegram messaging app.
Meanwhile, Britain's Ministry of Defence has said Russia is likely building new defences in southern Ukraine amid "growing concern" among Vladimir Putin's forces about Kyiv's success in breaching its first defensive line.
Moscow's troops are believed to be "deploying additional checkpoints, 'hedgehog' anti-tank defences and digging new trenches" near the Zaporizhzhia village of Tokmak, which is situated just 16km from Ukraine's forces, and is set to become a "lynchpin" of Russia's second defensive line, the ministry said.
EMEA Tribune is not involved in this news article, it is taken from our partners and or from the News Agencies. Copyright and Credit go to the News Agencies, email [email protected]