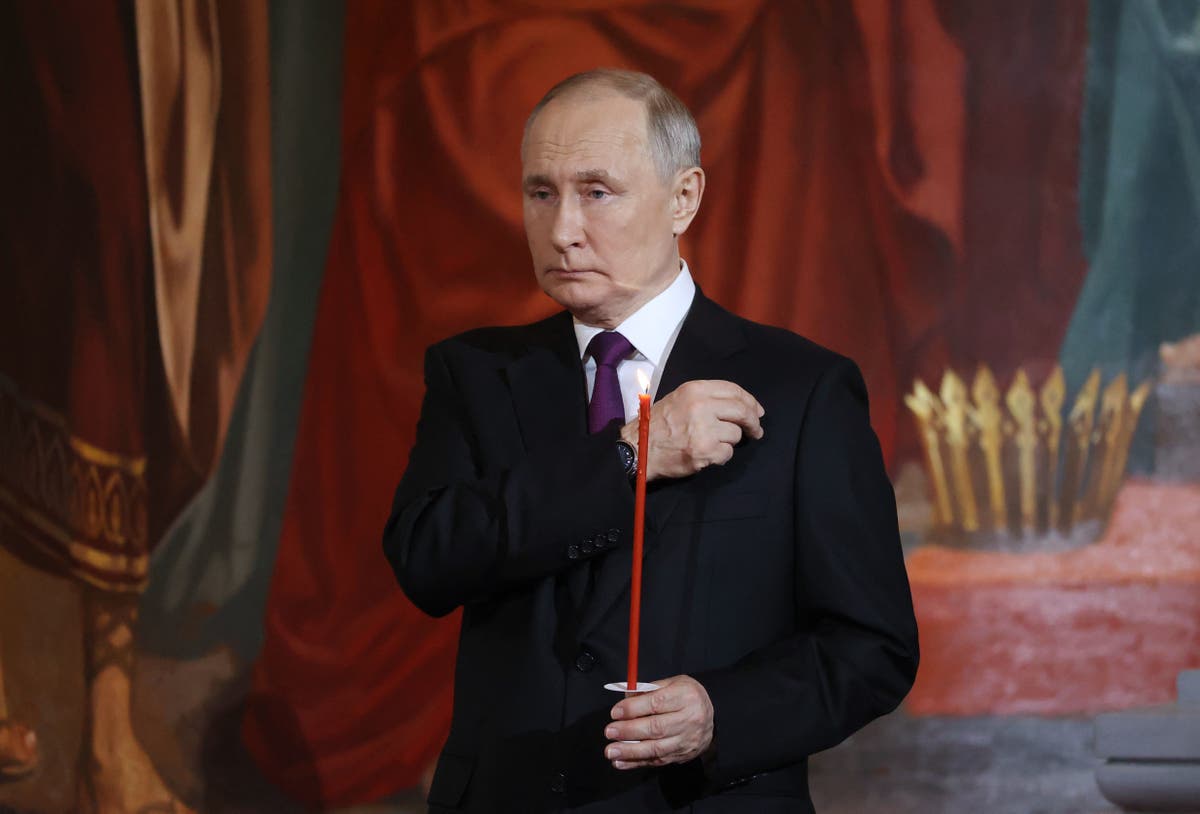 FBI arrests Pentagon leaks suspect
Russian President Vladimir Putin has admitted he is facing "serious challenges" as he celebrates the second Orthodox Easter of his war with Ukraine.
"The wonderful, beloved Easter holiday gives believers hope, inspires good thoughts and deeds, and serves to affirm high moral ideals and values in society," said Putin, who is waging a war on Ukraine that is feared to have already killed more than 200,000 people.
"The Church has always been together with the people, sharing joys and hardships with them. And today, in the face of serious challenges, it is actively involved in the affairs of mercy and charity, helping people find a strong spiritual support."
Putin attended an Easter service conducted by the Russian Orthodox Church, which has strongly backed the Kremlin leader's decision to invade Ukraine, on Sunday.
Putin, dressed in a dark suit, white shirt and dark purple tie, stood to one side in Moscow's Christ the Saviour Cathedral, holding a lit red candle, live images of the midnight service showed. He also attended last year.
The Russian leader crossed himself several times during the ceremony, known as the Divine Liturgy. When Patriarch Kirill announced "Christ has risen", Putin joined the other members of the congregation with the reply "Truly he is risen". He otherwise did not speak.
Kirill's statements backing Russia's invasion, which Kyiv and Western nations condemn as an act of aggression, have splintered the worldwide Orthodox Church.
In January, Putin praised the church for supporting Moscow's forces fighting in Ukraine in an Orthodox Christmas message designed to rally people behind his vision of modern Russia.