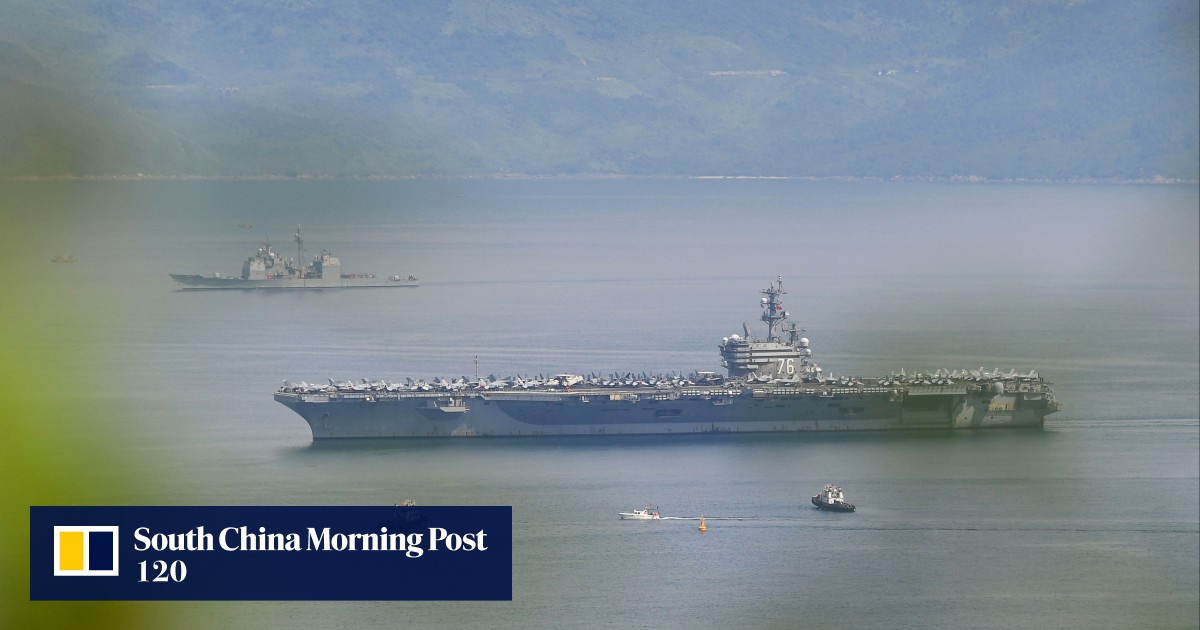 The US and China held nuclear arms control talks in Washington on Monday amid bilateral efforts to maintain communication and reduce strategic risks, according to the State Department.
The talks, the
first of their kind
since July 2019, came as Washington has repeatedly voiced concerns about Beijing's "rapid" expansion of its nuclear arsenal and having accused it previously of declining to engage in substantive arms control discussions.
The meeting materialised following talks between Chinese Foreign Minister
Wang Yi
and his US counterparts during
his recent visit to Washington
, said Vedant Patel, a State Department spokesman, without disclosing details of the meeting.
"These meetings are part of those ongoing efforts to maintain an open line of communication with the PRC and a full range of issues," Patel said at a briefing on Monday.
Neither side has yet to release a readout of Monday's meeting.
Three consultations between the US and China have taken place since Wang's visit, covering maritime issues, policy planning and the advancement of disability rights.
"We have continually called on the PRC to substantively engage on arms control issues, and reducing strategic risk, and this engagement will continue efforts to responsibly manage the relationship and ensure competition does not veer into conflict," said Patel.
He said Monday's meeting involved Mallory Stewart, assistant secretary of state for arms control, joined by an American "inter-agency team", and Sun Xiaobo, who leads the Chinese foreign ministry's arms control department.
The Pentagon estimated Beijing's stockpile numbered more than 500 operational nuclear warheads as of May this year, with the total
expected to exceed 1,000 by 2030
, according to its recently released annual report on Chinese military power.
Most of the stockpile would be fielded on systems capable of reaching the continental US, it said.
Last year China rejected American requests to discuss strategic stability or strategic risk reduction and other impacts of Beijing's rapid nuclear build-up, the report said.
The US and
Russia
together possess almost 90 per cent of all nuclear weapons. As of January, Washington maintained a military stockpile of about 3,708 nuclear warheads, while Moscow had about 4,489, according to data from Stockholm International Peace Research Institute, a think tank.
Monday's meeting represented a much-needed first step for both parties to better understand each other and their respective nuclear postures, wrote Tong Zhao of the Carnegie Endowment for International Peace in Foreign Policy, a global affairs publication.
Nevertheless, Zhao said the discussion was likely to be general in nature and lacking much substantive exploration of forward-looking measures.
Expectations for progress ahead of Monday's talks were low, according to an assessment by Eurasia Group, a political risk consultancy. It said Beijing and Washington stood far apart on nuclear proliferation and arms control.
The US has sought China's cooperation in reducing global nuclear stockpiles, but Beijing has argued that it should not have to slow or reverse its build-up while Washington's arsenal remained far larger, Eurasia Group said.
Monday's talks also offered a rare opportunity for new insights into the extent of China's current nuclear stockpile, the consultancy added.
The
People's Liberation Army
has long objected to any increased transparency into China's comparatively modest arsenal. The talks did not imply progress on a military-to-military front because the principal participants were civilian officials, it said.
EMEA Tribune is not involved in this news article, it is taken from our partners and or from the News Agencies. Copyright and Credit go to the News Agencies, email [email protected] Follow our WhatsApp verified Channel