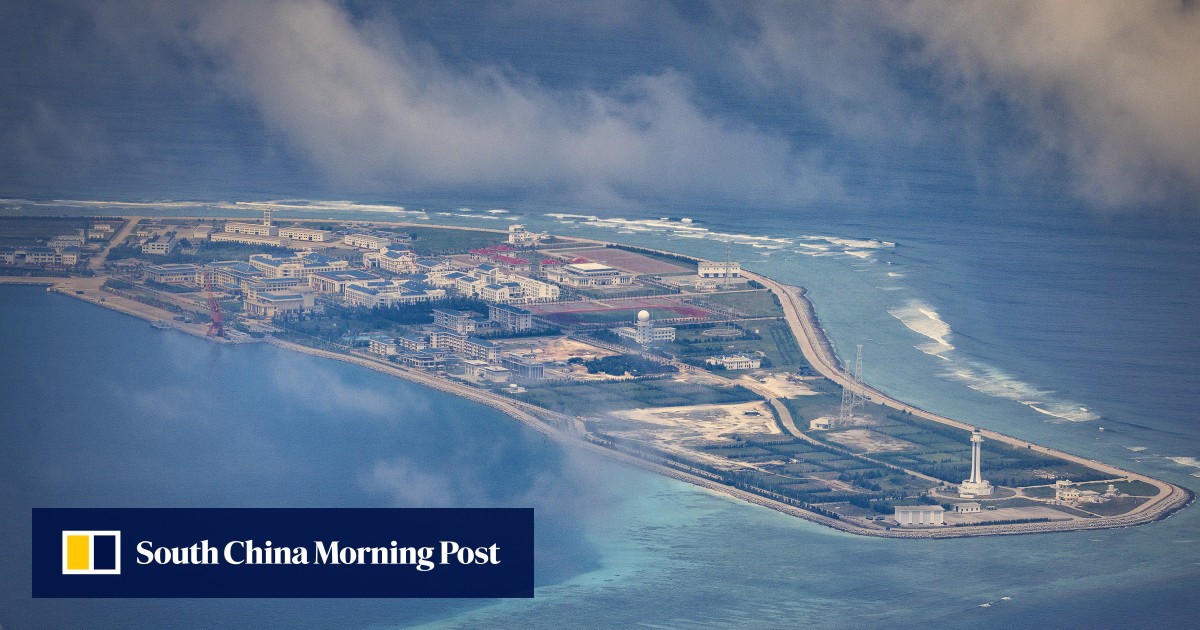 In the latest evidence of a modest thaw in relations ahead of a meeting between Chinese leader Xi Jinping and US President Joe Biden this month in San Francisco, senior officials from the two countries met on Friday in Beijing to discuss the situation in the disputed South China and East China seas.
According to a brief US State Department statement, Mark Lambert, the department's China coordinator and deputy assistant secretary for China and Taiwan, and Hong Liang, China's director general for boundary and ocean affairs, held "substantive, constructive and candid" discussions on a range of maritime issues.
In diplomatic parlance, this wording often signals talks were heated and made limited progress. But given the breakdown in relations over the past year, the fact that the two sides are even talking is significant, analysts said.
"These consultations are part of ongoing efforts to maintain open lines of communication and responsibly manage the US-China relationship," the State Department said. "The United States reiterated the need to resume military-military channels, including between operators, to avoid miscommunication and miscalculation."
The waters in question are among the world's most disputed.
Washington said on Friday that it raised Beijing's "dangerous and unlawful actions" in the South China Sea, including interference with a
Philippine
resupply mission on October 22 at the Second Thomas Shoal and China's unsafe intercept of a US aircraft on October 24.
Chinese state media confirmed that the meeting took place but did not provide details.
Rick Waters, who served as the State Department's deputy assistant secretary for China and Taiwan until late June and is now managing director at the Eurasia Group, said Thursday that the danger of one of these close calls spinning out of control was serious.
"Actually, in some ways the risk that I worry about next year are not even about the [US] election," Waters said. "It's … this dramatic increase in unsafe military intercepts of US and allied aircraft along [China's] periphery. These are happening now at a rate of two to three a week."
Waters, a 27-year State Department veteran who was posted to the US embassy in Beijing when a US EP-3 spy plane collided with a Chinese fighter jet in 2001, said there was a relatively low probability of collisions occurring. "But if they do," he said, "the escalation ladder would be very hard to manage in this environment."
The South China Sea is the site of conflicting claims by China, Taiwan, Brunei, Malaysia, the Philippines and Vietnam. Since December 2013, and concentrated between 2013 and 2015, China has built artificial islands with a total area of close to 3,000 acres (1,214 hectares) on seven coral reefs it occupies in the sea's Spratly Islands.
In the East China Sea, China and Japan both claim their standard 200 nautical miles (370 kilometres) of exclusive economic zone rights, but the width of the East China Sea is only 360 nautical miles. China claims an exclusive zone extending to the eastern end of the Chinese continental shelf, however, which goes deep into the Japanese's claimed area.
The Lambert-Hong discussion followed a spate of high-level diplomacy, including climate talks and US Secretary of State Antony Blinken and National Security Adviser Jake Sullivan's meetings with Chinese Foreign Minister Wang Yi last week in Washington.
"The two sides reiterated the importance of maintaining open channels of communication," Friday's statement said.
EMEA Tribune is not involved in this news article, it is taken from our partners and or from the News Agencies. Copyright and Credit go to the News Agencies, email [email protected] Follow our WhatsApp verified Channel