An injured US explorer trapped more than 1,000 metres (3,280 feet) deep in a Turkish cave for eight days has been transported 300 metres toward the surface, rescuers said on Sunday.
Mark Dickey, 40, reported falling ill on September 2 while exploring the Morca Cave in southern Turkey's Taurus Mountains with an international team.
Dickey fell seriously ill at a depth of 1,120 metres and has been resting at a base camp 1,040 metres underground.
He was moved by rescuers on a stretcher, beginning just before 3:30pm (1230 GMT) on Saturday over a period of 10 hours.
He is now at a depth of 700 metres and "has a horizontal but narrow passage between him and the campsite" where he can rest before continuing the journey up, the Turkish Caving Federation said on X, formerly Twitter.
An international team of doctors and explorers as well as Turkish rescuers were launched on Tuesday and have given Dickey blood infusions and first aid.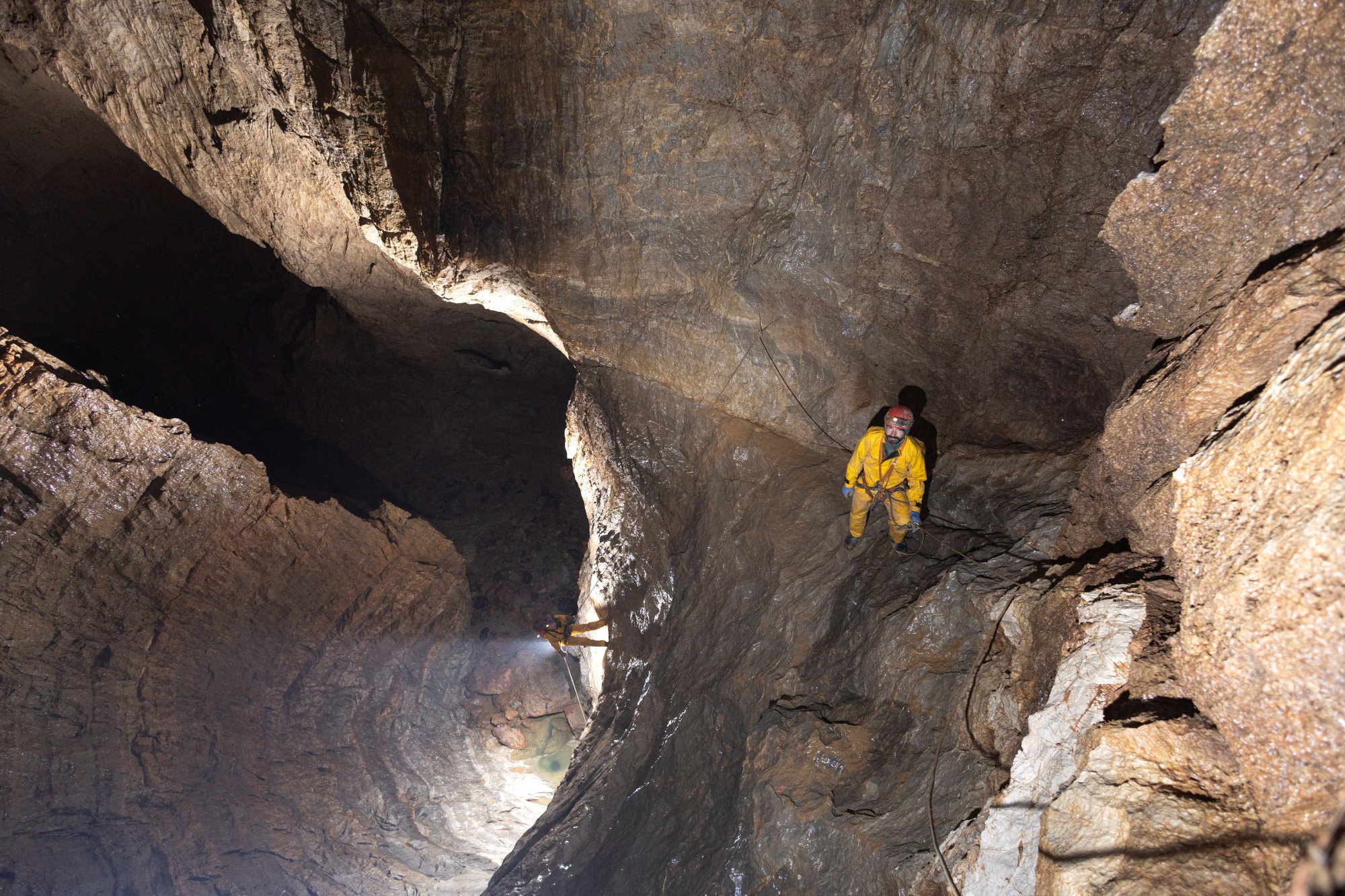 The Morca Cave is Turkey's third deepest, according to the federation, running to a maximum depth of 1,276 metres.
Rescuers have said it could take several days to safely bring Dickey out since he will have to stop and rest frequently at camps set up along the way as they his stretcher is pulled through the narrow passages.
"The operation to move him from his camp at 1040 metres to the camp at 700 metres began," Turkey's Disaster and Emergency Management Directorate, AFAD, told Associated Press.
The 40-year-old experienced caver began vomiting on September 2 because of stomach bleeding while on an expedition with a handful of others in the Morca cave in southern Turkey's Taurus Mountains.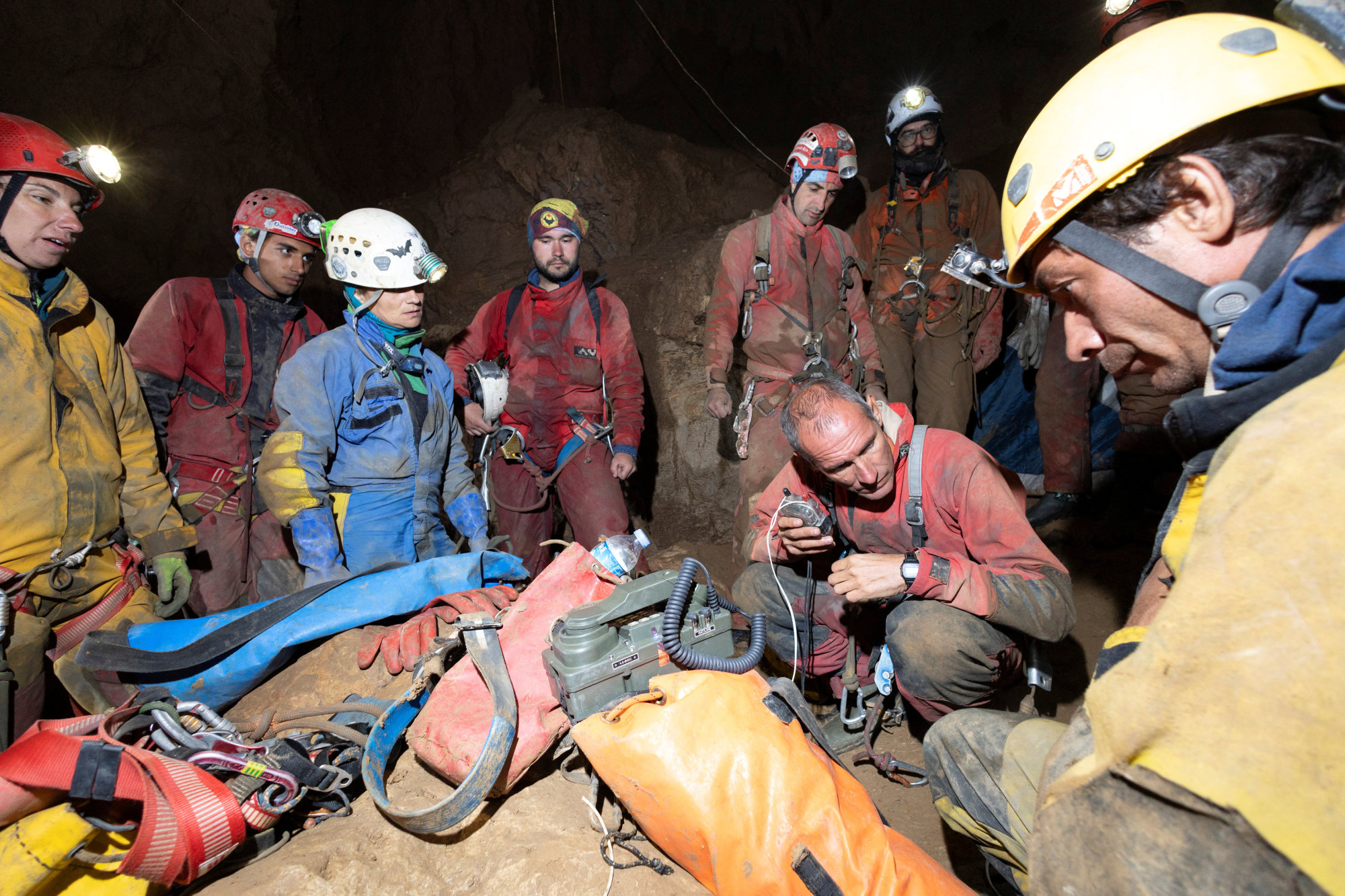 Rescuers from across Europe rushed to the cave to help Dickey and to extract him, including one Hungarian doctor who treated him inside the cave on September 3.
Doctors gave Dickey IV fluids and 4 litres (1 gallon) of blood inside the cave, officials said. Teams comprised of a doctor and three or four others take turns staying with the American at all times.
There are 190 personnel from eight countries assisting in the rescue effort, including doctors, paramedics and experienced cavers, Mersin Governor Ali Hamza Pehlivan told media on Saturday. He said 153 of them were search and rescue experts.
"We have received information that his condition is getting better, thanks to medical intervention. He has been in stable condition as of yesterday," he said.
Speaking with the AP before rescue operations began, Recep Salci, head of AFAD's search and rescue department, said the rescue will depend on Dickey's condition.
"If he feels well, we will assist him, and he will come out [of the cave] fast. But if his condition worsens, we will have to bring him up on a stretcher." He said bringing Dickey up in a stretcher could take up to 10 days.
Yusuf Ogrenecek of the Speleological Federation of Turkey said that one of the most difficult tasks of cave rescue operations is widening the narrow cave passages to allow stretcher lines to pass through at low depths.
"Stretcher lines are labour intensive and require experienced cave rescuers working long hours," Ogrenecek said, adding that other difficult factors range from navigating through mud and water at low temperatures to the psychological toll of staying inside a cave for long periods of time.
In Rome, Federico Catania, the spokesman for Italy's National Alpine and Speleological Rescue, described the cave as one of the deepest in the world.
"The cave is made up of many vertical shafts, so many sections that are extremely vertical with few horizontal sections where [the] rescuers are setting up temporary camps," he said.
Turkish authorities made a video message available that showed Dickey standing and moving around on Thursday. While alert and talking, he said he was not "healed on the inside" and needed a lot of help to get out of the cave. He thanked the caving community and the Turkish government for their efforts to rescue him.
Additional reporting by Associated Press
EMEA Tribune is not involved in this news article, it is taken from our partners and or from the News Agencies. Copyright and Credit go to the News Agencies, email [email protected]