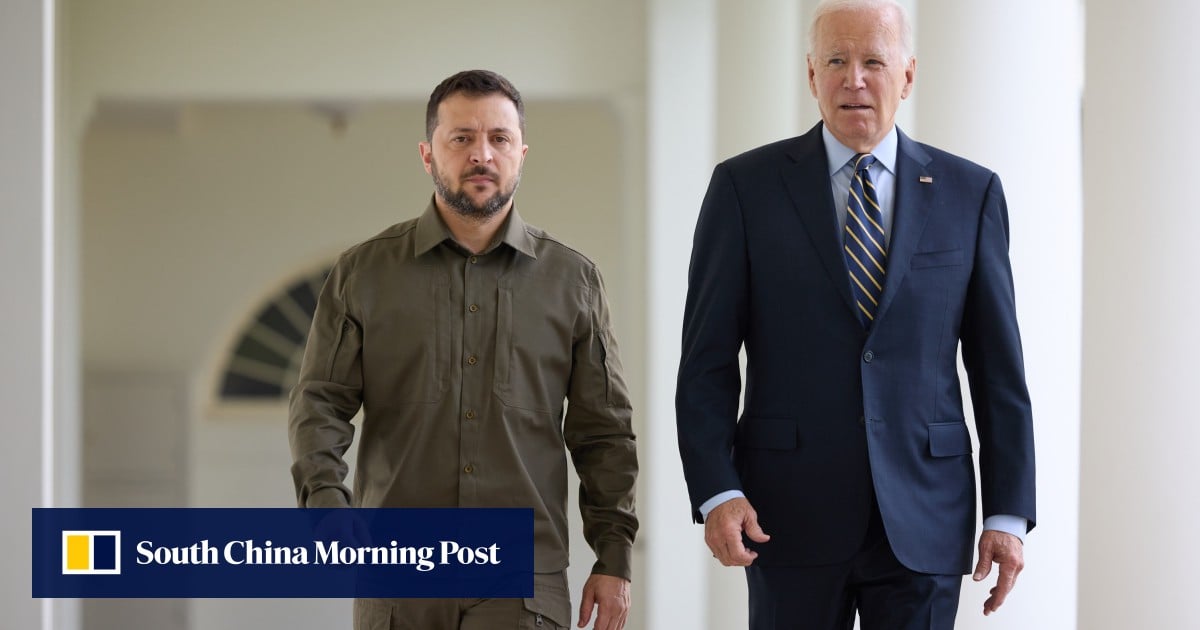 US President Joe Biden's administration on Monday imposed new trade restrictions on 11 Chinese and five Russian companies, accusing some of supplying components to make drones for Russia's war effort in Ukraine.
The Commerce Department, which oversees export policy, added a total of 28 firms, including some Finnish and German companies, to a trade blacklist, making it harder for US suppliers to ship them technology.
Nine of the companies, including China's Asia Pacific Links and Russia's SMT-iLogic, allegedly took part in a scheme to supply the previously blacklisted Special Technology Centre with drone parts for Russia's Main Intelligence Directorate of the General Staff (GRU).
An investigation by Reuters and iStories, a Russian media outlet, in collaboration with the Royal United Services Institute, a defence think-tank in London, last year uncovered a logistical trail that spans the globe and ends at the Orlan drone's production line, the Special Technology Centre in St Petersburg,
Russia
.
The investigation found that Hong Kong-based exporter Asia Pacific Links has been among the most important suppliers to Russia's drone programme. The firm, along with import company SMT iLogic, were the target of an earlier round of US sanctions in May.
The companies did not immediately respond to requests for comment.
"We will not hesitate to take swift and meaningful action against those who continue seeking to supply and support Putin's illegal and immoral war in Ukraine," the Commerce Department's export controls chief Alan Estevez said in a statement.
Another six Chinese entities were added for allegedly procuring aerospace parts for the Iran Aircraft Manufacturing Company that are used to make drones used by Iran to attack oil tankers in the
Middle East
and by Russia in
Ukraine
, according to the Commerce Department.
The Special Technology Centre in St Petersburg, Russia, which once made a variety of surveillance gadgets for the Russian government and now focuses on drones for the military, was first targeted by US sanctions after former president Barack Obama said it had worked with Russian military intelligence to try to influence the 2016 US presidential election.
The United States has aggressively used a trade blacklist known as the entity list to target China's tech sector and attempt to stymie
Russia's war in Ukraine
.
EMEA Tribune is not involved in this news article, it is taken from our partners and or from the News Agencies. Copyright and Credit go to the News Agencies, email [email protected] Follow our WhatsApp verified Channel