House Speaker Kevin McCarthy, thwarted by hardliners from passing measures to fund the government and frustrated by their shutdown demands, dared conservative dissidents to try to oust him.
"The speaker said, look if you want to make a motion to vacate the chair, bring it on," Republican congressman Darrell Issa told reporters on Thursday, using a parliamentary term for removing the speaker as he described McCarthy's comments.
McCarthy's eruption during a closed-door meeting with House Republicans on Thursday morning highlighted the deep differences and rising tension within the party as Washington hurtles toward a federal government shutdown October 1.
The show of defiance is rare for McCarthy, who maintains a tenuous hold on his leadership position and has spent his eight months in the role balancing efforts to satisfy ultraconservatives with attempts to protect swing-district lawmakers. It only takes five members of his party to oust him, unless he gains support from Democratic lawmakers.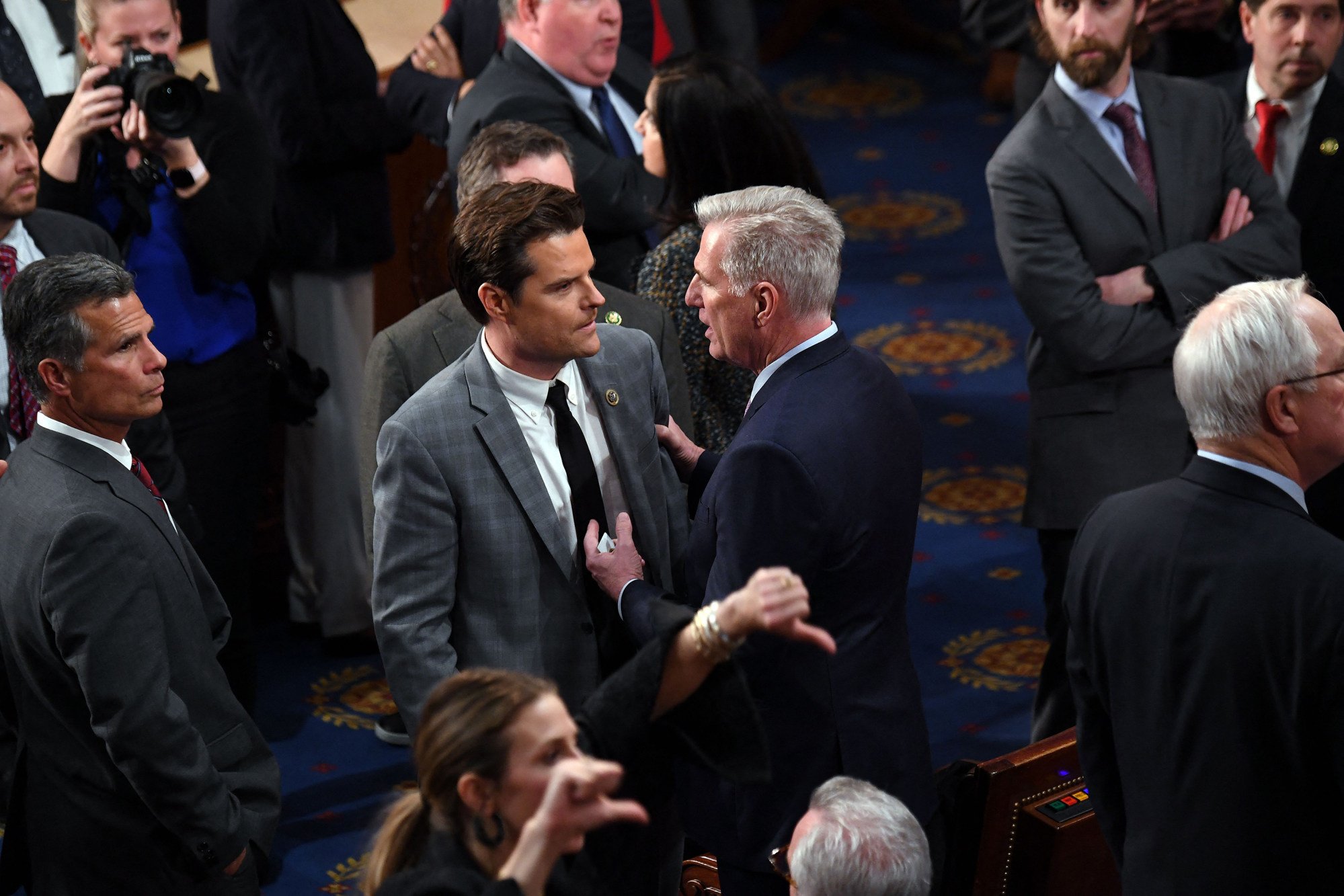 Florida Republican Matt Gaetz, who openly threatened to bring the ouster motion, upped his demands on McCarthy in response to the meeting.
"Truth is Kevin controls his own fate," Gaetz posted on X, rattling off his demands including a balanced budget vote, a subpoena for Hunter Biden and a vote on congressional term limits. "Pull yourself together, Kevin!"
McCarthy spoke to Republicans just days after he launched an impeachment inquiry into US President Joe Biden, meeting a key demand of conservative dissidents. Hours later far-right lawmakers blocked consideration of a measure to fund the military.
Without an agreement on at least a stopgap spending measure, the federal government will shut down on October 1.
US aid to Ukraine and billions of dollars to respond to domestic disasters including wildfires in Hawaii and a hurricane this month in Florida are also enmeshed in the dispute.
McCarthy declined to give details of his private comments when asked about them by reporters after the meeting. He said he told lawmakers "nobody wins" in a shutdown and the House would not leave Washington in October until the government is funded.
"I showed frustration in here because I am frustrated with some people in the conference," McCarthy said.
Conservative Chip Roy of Texas said on the Glenn Beck show after the meeting he was unhappy with McCarthy's comments about avoiding a shutdown in the meeting. "My point is force an actual trajectory change and a shift or get out of the damn game" he said.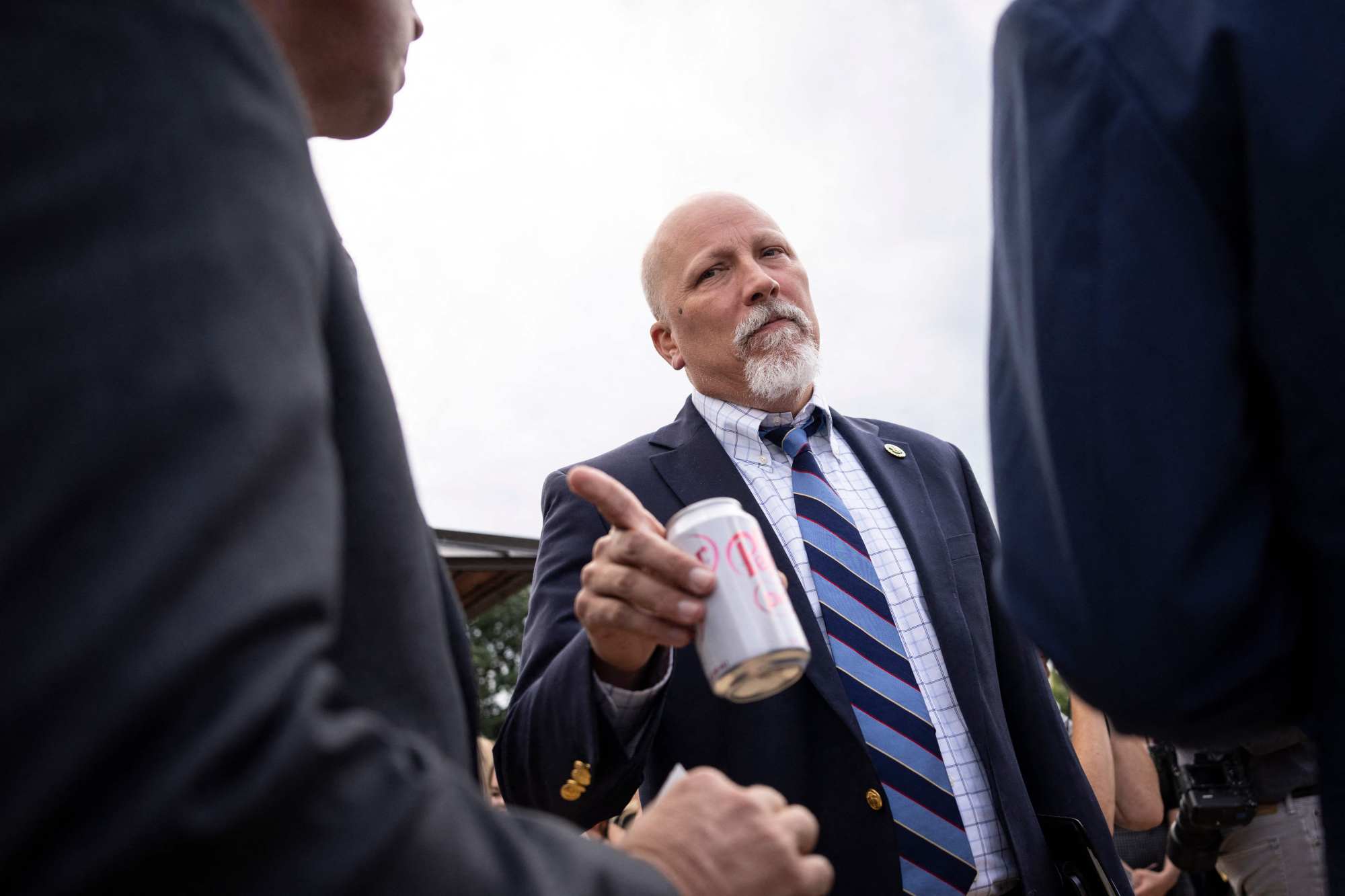 The House so far has been unable to pass any of the 12 annual bills that typically fund the government, except one covering military construction and veterans affairs. Hardliners are also opposed to a stopgap measure on October 1 without conservative policies attached, threatening to oust McCarthy from his role if he allows a vote on such a bill.
If McCarthy were ousted, the risks of a shutdown would rise. Without an obvious successor, the House would be paralysed until a new speaker is chosen.
While Senate Republicans and Democrats are largely united in wanting to avoid a shutdown and in wanting to pass spending bills without much drama, they are unable to act on a stopgap bill before the House due to procedural reasons.
"The whole Senate is stalled and soon maybe the country," Montana Democrat Jon Tester said.
EMEA Tribune is not involved in this news article, it is taken from our partners and or from the News Agencies. Copyright and Credit go to the News Agencies, email [email protected]