A US-led effort to lay a foundation for the responsible military use of AI was joined by 45 countries on Monday in a development the State Department hailed as "an important" step to mitigate risks arising from the cutting-edge
technology
.
Among the countries endorsing the declaration are many key American partners and allies across Asia and Europe, including several leading countries in AI development:
Australia
,
Britain
,
Canada
, Finland,
France
,
Germany
,
Japan
,
the Netherlands
,
Singapore
and
South Korea
, with China notably absent from the declaration.
The move to implement the Political Declaration on Responsible Military Use of Artificial Intelligence and Autonomy, unveiled by the US in February, comes as the country hosts the
Asia-Pacific Economic Cooperation
summit in San Francisco where AI will figure prominently on the agenda.
The initiative contains 10 measures that represent an important step in building an international framework of responsibility to allow states to harness the benefits of AI while mitigating the risks, according to the State Department.
The State Department described the initiative as laying the foundation for states to stay in dialogue on responsible military use of the full range of AI applications, such as sharing best practices, expert-level exchanges and capacity-building activities.
Presidents
Joe Biden
and
Xi Jinping
are
poised to pledge a ban
on the use of AI in autonomous weaponry, such as drones, and in the control and deployment of nuclear warheads during their meeting on Wednesday, the Post earlier reported.
On Monday, Matt Murray, the senior American official for Apec, said during a briefing that the gathering in San Francisco offered a "good opportunity" for countries to keep advancing discussions in AI.
"There's obviously a growing interest around the region in how we can collaborate in this area," he said.
"But I don't think we're at a point, at least in Apec, where we're ready to announce some broader agreement or broader understanding on an outcome related specifically to AI."
Murray said he lacked "any information" about the AI agreement expected from the
coming bilateral meeting
between Biden and Xi.
Beijing, absent from Monday's Washington-led initiative, earlier this month with 28 countries including the US and the
European Union
agreed to sign a declaration
on managing the catastrophic risks that could arise from AI.
Michelle Donelan, Britain's science, innovation and technology secretary, called China's participation in the UK-hosted AI safety summit and signing of the Bletchley Declaration a "big success" that was "vitally important if we're actually going to be serious about this agenda".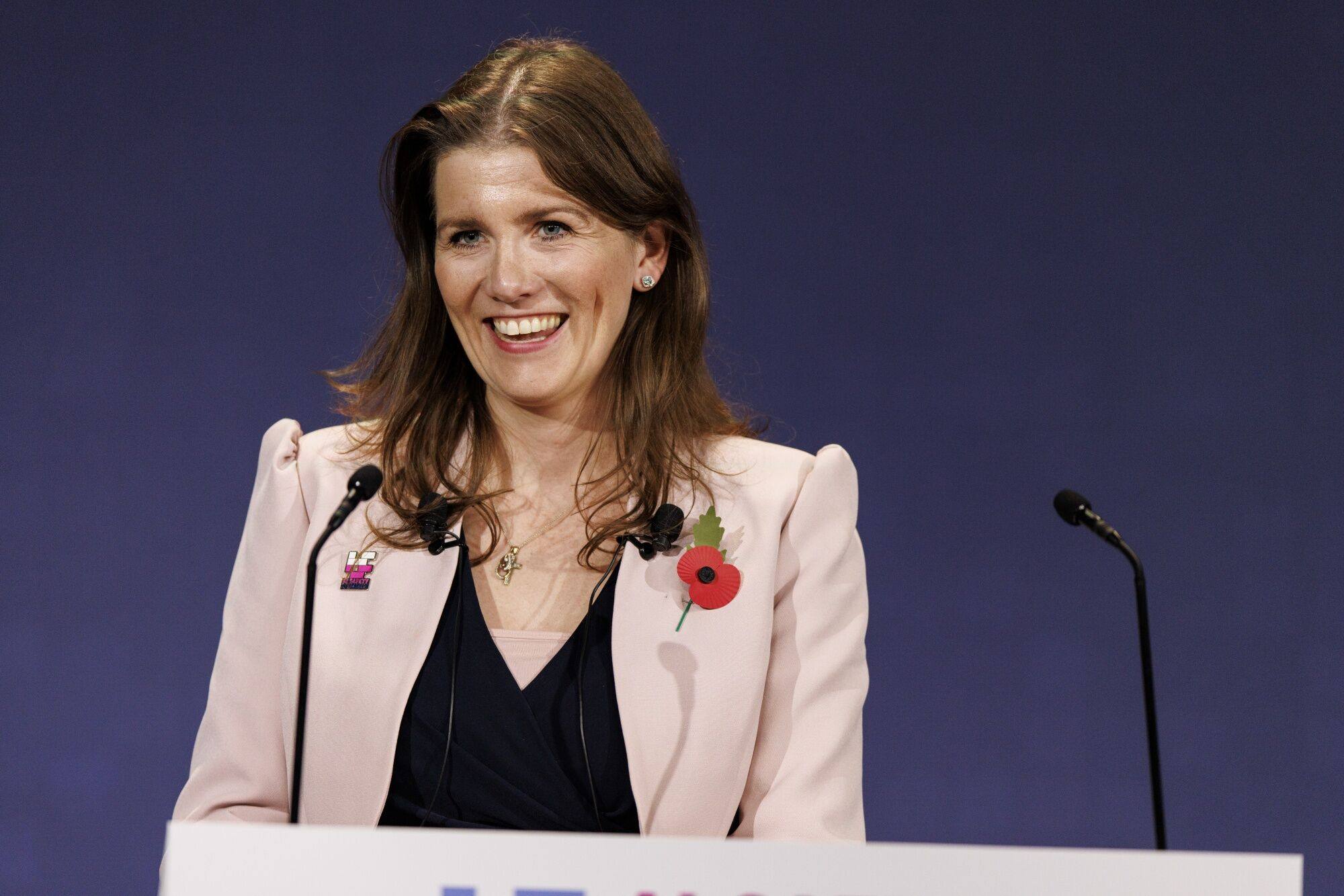 Speaking on Monday at the Brookings Institution, a Washington-based think tank, Donelan said "the US, UK and China now make up the top three AI nations in the world and that has extremely important implications for all of us".
However, given the state of US-China competition, it was not surprising that Beijing declined to endorse Monday's declaration, said Sam Bresnick of Georgetown University's Centre for Security and Emerging Technology.
"Although Beijing likely supports many of the declaration's proposals, it is not enthusiastic about signing on to a US-led effort on responsible military AI," Bresnick said.
China seems more interested now in engaging in multilateral discussions surrounding the responsible development and use of AI, while unlikely to agree to binding agreements that might limit its ability to develop and field AI-enabled military systems, he added.
Tong Zhao of the Carnegie Endowment for International Peace, a Washington based think tank, echoed that assessment.
"In the midst of [its] enduring military rivalry with the United States and its Western allies, China opts to meticulously observe the evolving landscape while maintaining flexibility in its choices," Zhao said.
Yet by engaging in a broad and generic international discussion about AI regulation, Beijing not only gains useful insights into new ideas and progress in AI management but also bolsters its image as a responsible global power, he added.
"Such involvement ensures China won't miss important opportunities to influence the formation of future AI governance rules and norms."
EMEA Tribune is not involved in this news article, it is taken from our partners and or from the News Agencies. Copyright and Credit go to the News Agencies, email [email protected] Follow our WhatsApp verified Channel