Israel supports diplomatic efforts to get Hamas to release hostages from Gaza quickly and in large numbers, a move that could delay and possibly alter its ground war, according to people familiar with the negotiations.
The place of hostage releases in Israel's military planning took on concrete meaning on Friday, when Judith and Natalie Raanan, an American mother and her 19-year-old daughter from Chicago were
set free through the mediation of Qatar
.
The US is pushing the wealthy Gulf state, which hosts some political leaders of Hamas, to do much more, the people said.
Israel says there are 210 known hostages from many countries taken on October 7, when Hamas operatives broke through the border fence into Israel in an attack that killed more than 1,400 Israelis.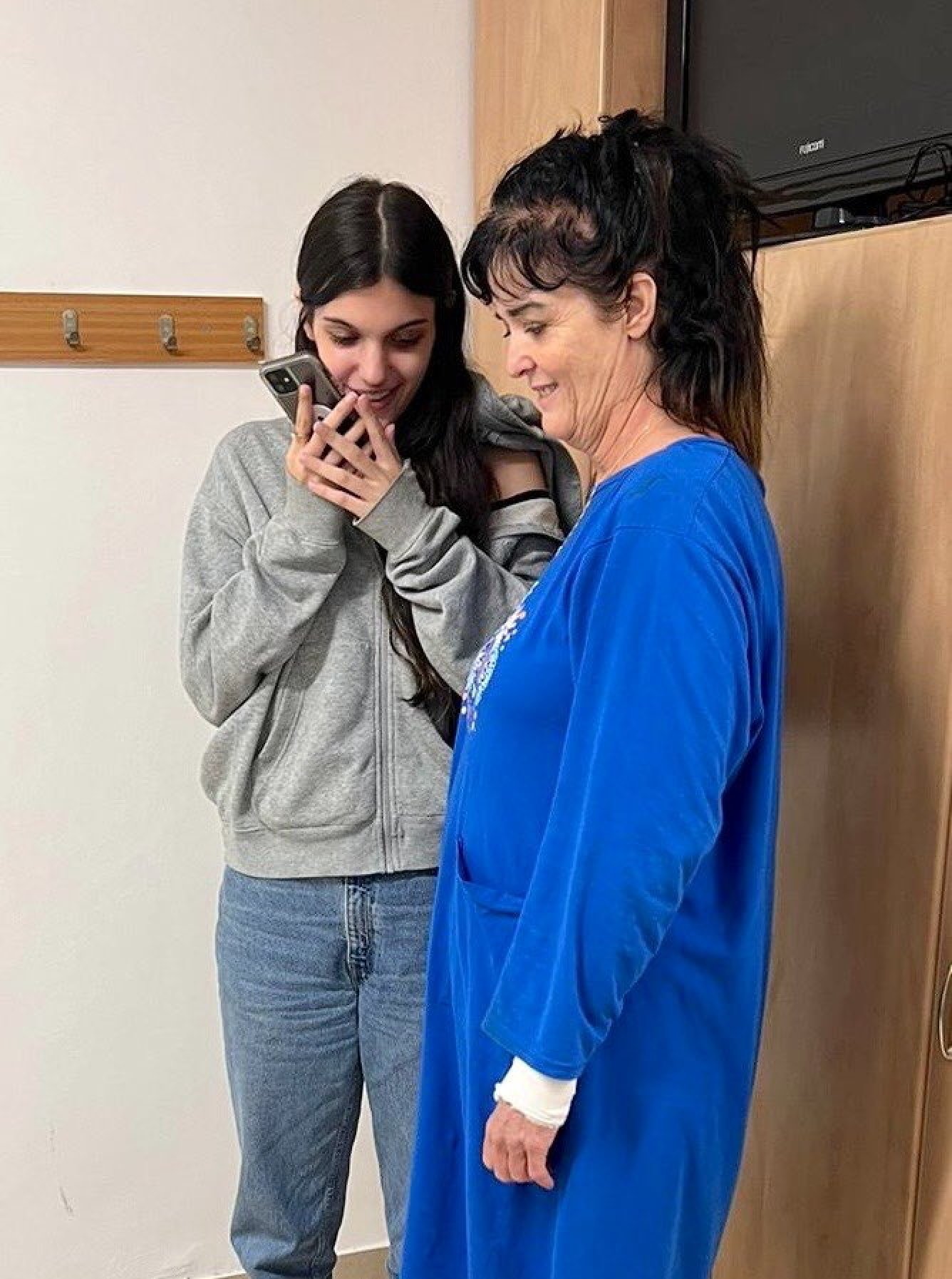 In retaliation, Israel has been bombing Gaza for two weeks. The death toll from the air strikes has risen to more than 4,600, the Hamas-run Ministry of Health in Gaza said on Sunday.
Record numbers of reserve troops have been called up to prepare for what Israel calls the next phase of the campaign, probably a ground offensive into Gaza, where the captives are being held.
Israel will need a lot more than what is currently happening in the way of releases to affect an imminent ground operation, US officials have told the Qataris.
But according to their Israeli counterparts, no matter what happens with the hostages, they will take Hamas apart in a show of strength they believe necessary for the region to see.
Otherwise, they argue, Israel will be viewed as weak by its enemies, especially those supported by Iran.
Still, the people familiar said, the shape of the ground operation might be altered if hostage diplomacy holds Israel at bay longer and conditions on the ground change.
Time, they noted, is on the side of Israel, not Hamas, as Gaza sinks more deeply into misery.
Diplomacy has been working in overdrive, with France's Emmanuel Macron set to visit Israel on Tuesday, the latest in a string of world leaders and senior lawmakers meeting with Prime Minister Benjamin Netanyahu in person since the October 7 attack.
The 210 hostages that Israel knows of include more than 20 teenagers and young children, and more than 20 others over the age of 60, the military said.
They also include others – perhaps several dozen – who are believed dead and whose bodies are being held by Hamas, the people said.
Late on Saturday, Hamas' armed wing issued a statement that it had offered to return two Israeli women "for compelling humanitarian reasons and without anything in exchange" and that Israel declined to take them.
The Israeli prime minister's office labelled the statement "propaganda" and said it "will continue to act in every way to return all the kidnapped and missing people".
Why the militant group released the two others remains unclear.
The suspicion among US and Israeli officials is that they were in good health, which meant photos of them getting released might win sympathy in the eyes of Americans and reflect well on Hamas.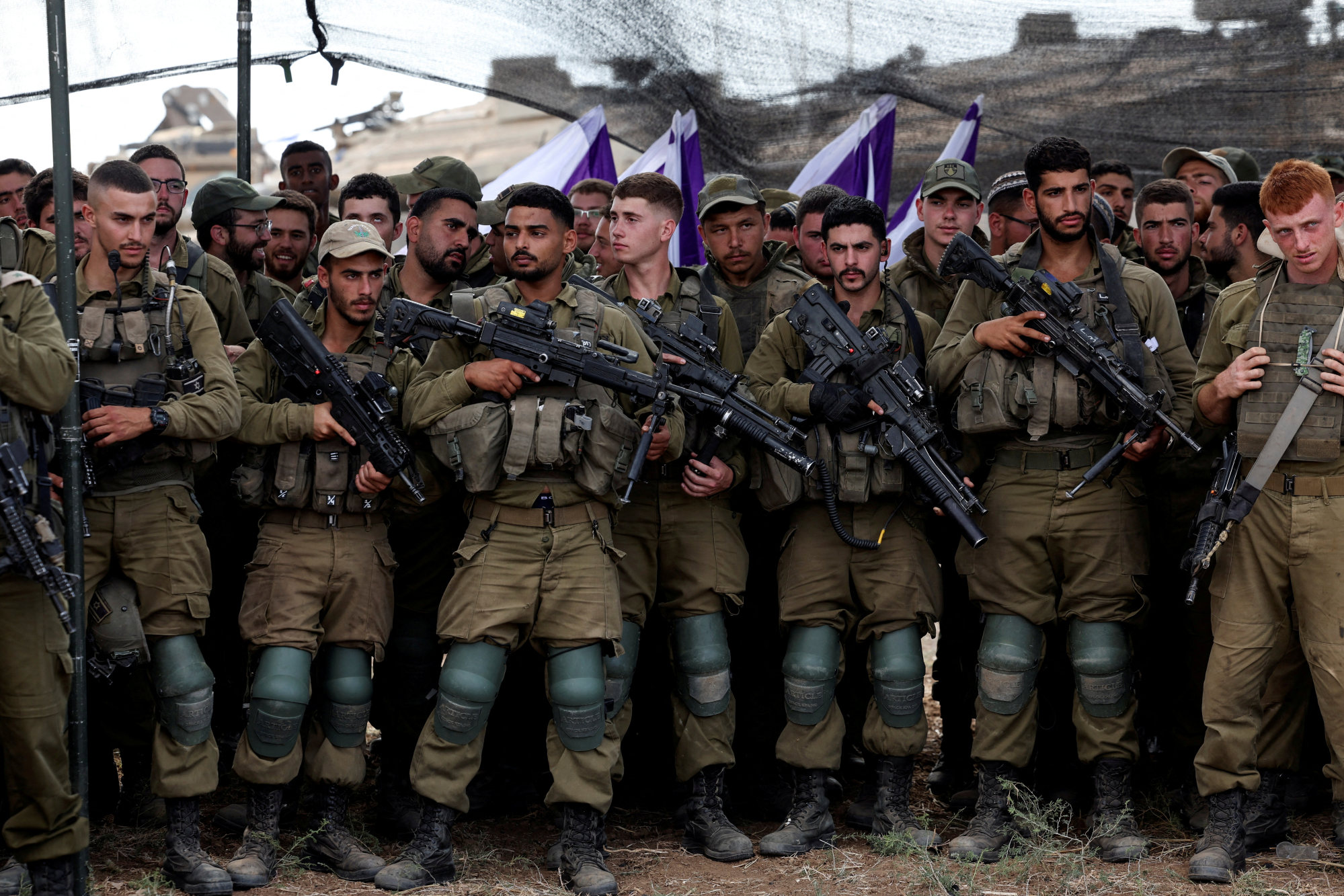 The hostages were fed and given water during their captivity in a private home in Gaza guarded by the group, which is designated a terrorist organisation by the US and European Union.
Other hostages are wounded, sick, elderly, very young or handicapped, and seeing them go free might look worse for Hamas, the people said. Some are in desperate need of medical care.
"The only reason two hostages were released on Friday is because of pressure put on Hamas and their sponsors," said Ophir Falk, a foreign policy aide to Netanyahu. "Trying to portray themselves as humane through this is an insult to everyone's intelligence. The pressure is going to intensify until all the hostages are freed, and nothing will change our goal of dismantling Hamas."
The US has been playing a big role in Israel's military planning, especially as it relates to the possibility of Hezbollah in Lebanon entering the fray with its many missiles.
Not only has the US sent two battle fleets into the Mediterranean, but President Joe Biden and his top aides sat in on Israeli war cabinet meetings last week.
The goal of the US is to get Israel to focus on limiting civilian casualties, what happens after the operations end and how to free hostages. The more days pass from the trauma of the attack, the people familiar say, the likelier the messages are to get through.
Asked by lawmakers last week why Israel permits any US interference, Defence Minister Yoav Gallant said: "We can't take American support and then say no to their demands on humanitarian issues".
But the US has been careful not to seem too demanding, according to top Israeli officials, including Foreign Minister Eli Cohen. "They understand we had a big tragedy and they act like friends," Cohen said in an interview.
EMEA Tribune is not involved in this news article, it is taken from our partners and or from the News Agencies. Copyright and Credit go to the News Agencies, email [email protected] Follow our WhatsApp verified Channel