US President Joe Biden has informed Ukraine's President Volodymyr Zelensky that Washington will provide Kyiv with ATACMS long-range missiles, NBC News reported on Friday, citing three US officials and a congressional official.
Kyiv has repeatedly asked the Biden administration for Army Tactical Missile Systems (ATACMS) to help attack and disrupt supply lines, air bases and rail networks in Russian-occupied territory.
But the White House did not disclose any decision on ATACMS when Zelensky visited Washington on Thursday for talks with Biden, even as it announced a new US$325 million military aid package for Kyiv.
The Pentagon did not immediately respond to a request for comment.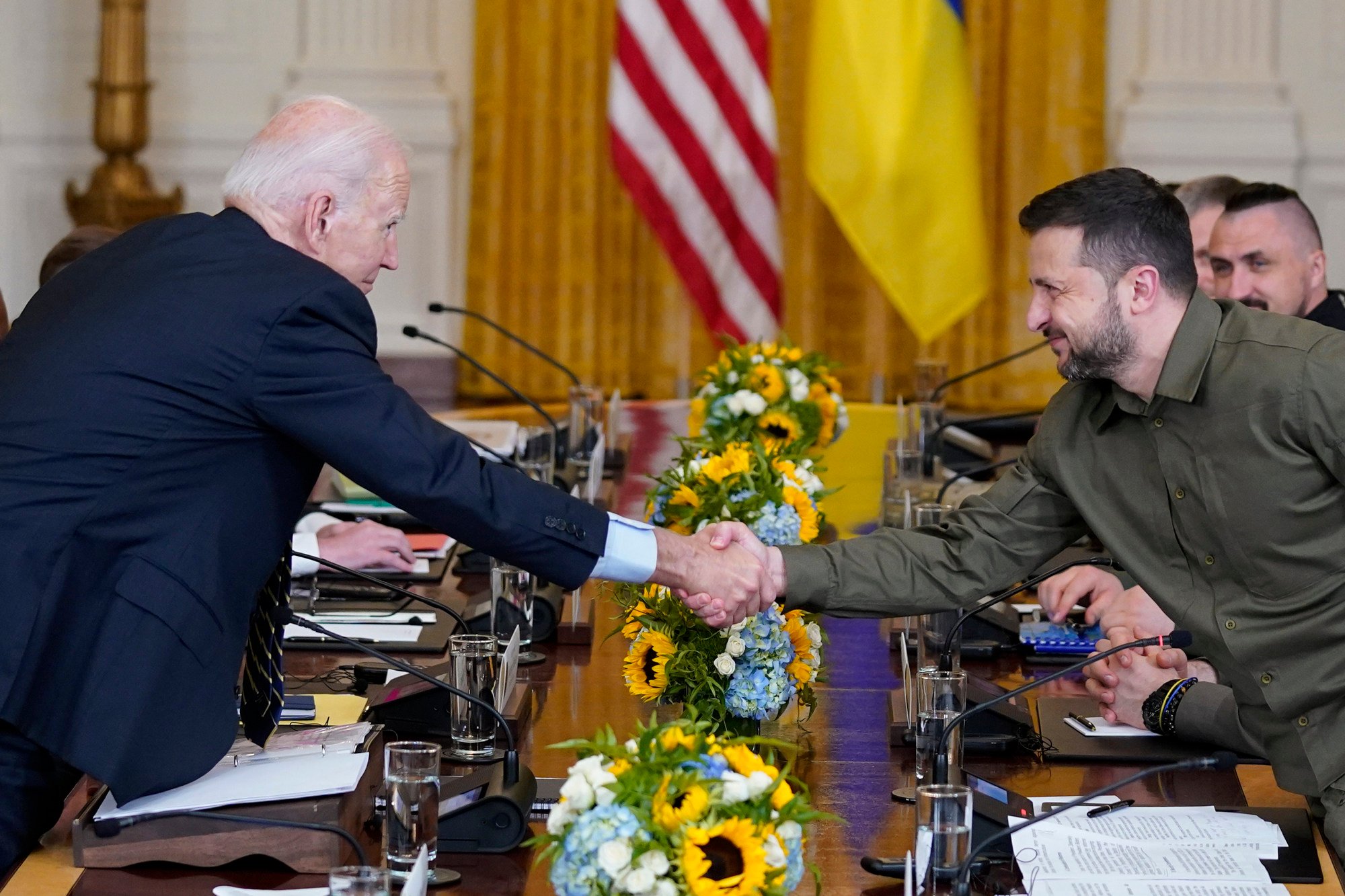 Reuters had previously reported the Biden administration was considering shipping ATACMS to Ukraine that can fly up to 306km (190 miles).
ATACMS are designed for "deep attack of enemy second-echelon forces", a US Army website says, and could be used to attack command and control centers, air defences and logistics sites well behind the front line.
Biden assured Zelensky on Thursday that strong US support for his war to repel Russian invaders will be maintained despite opposition from some Republican lawmakers to sending billions more in aid.
Zelensky thanked Biden on Thursday for the latest package of weaponry, including air defences, saying "it has exactly what our soldiers need now".
US officials have been wary of providing the ATACMS for fear that Ukraine would use the system to strike targets within Russia and provoke a broader conflict outside Ukraine.
A decision to go ahead would also be significant because it could clear the way for Germany to provide its Taurus cruise missile to Ukraine.
Sending ATACMS would be only the latest case where the administration has backed off its resistance to providing more and more advanced weapons systems, including Abrams tanks and High Mobility Artillery and Rocket Systems, or Himars.
The administration is also allowing allies to send US-made F-16 fighter aircraft to Ukraine.
Additional reporting by Bloomberg
EMEA Tribune is not involved in this news article, it is taken from our partners and or from the News Agencies. Copyright and Credit go to the News Agencies, email [email protected]