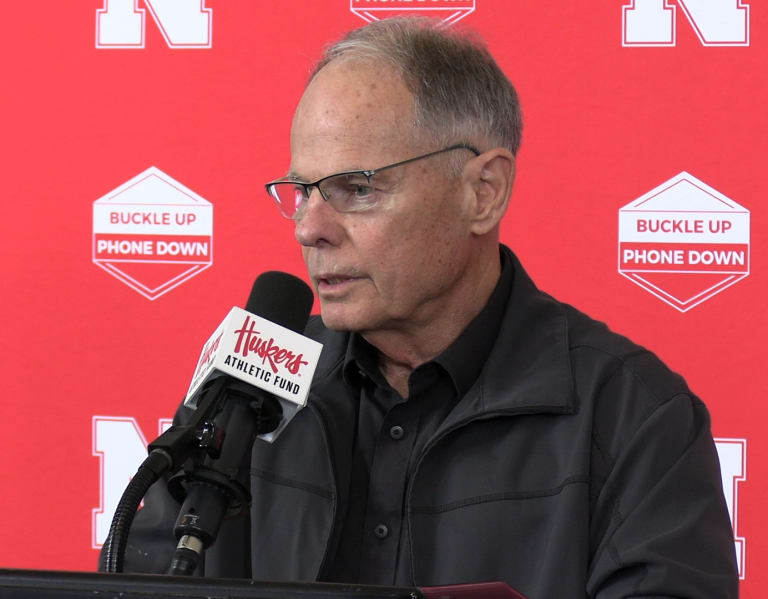 Frank Solich waited 20 years to return to Memorial Stadium after his unceremonious firing in 2003.
But on Saturday, the Husker legend finally walked back inside the stadium and stepped onto Tom Osborne Field.
It took a long, persistent effort from Trev Alberts and a major helping hand from Matt Rhule, but the university and athletics program were able to convince Solich to come back and be recognized for a halftime ceremony at the spring game.
Solich was met with raucous cheers as he made his way to midfield, where the N was flanked by newly painted "45" yard markers to honor the number Solich wore as a Nebraska fullback in the 1960s.
The Huskers then surprised Solich and his family by revealing that they are naming the team's locker room in his name.
Solich, who got emotional while getting his recognition, briefly spoke to the Husker crowd to thank them, pay tribute to Osborne and tell the crowd "Go Big Red!"
Watch the video above as Solich takes in the embrace of the Husker faithful.
Subscribe for free to the Inside Nebraska YouTube channel for practice highlights, press conference videos, exclusive interviews and analysis.
Not a member of Inside Nebraska? New subscribers can take advantage of our 30-day free trial by heading to our signup page and using promo code HUSKERS30 at sign up.
Discuss Solich's return, the Husker spring game and more with other Nebraska fans on the Insider's Board!