"Another way of putting it would be that they handed over the social conflict of production. And they said listen, you handle this problem. We don't want to deal with the political consequences of having 20, 30, 40, 50,000 factories in Europe," Gandhi said.
"We will happily live selling the products that you produce. We will create a credit-based economy. We will create an economy that depends on rising housing prices. And we will go away from the raw, difficult challenge of producing," he added. "That is what has produced the Chinese model."
He was speaking at a civil society event at the Brussels Press Club, attended by the Post.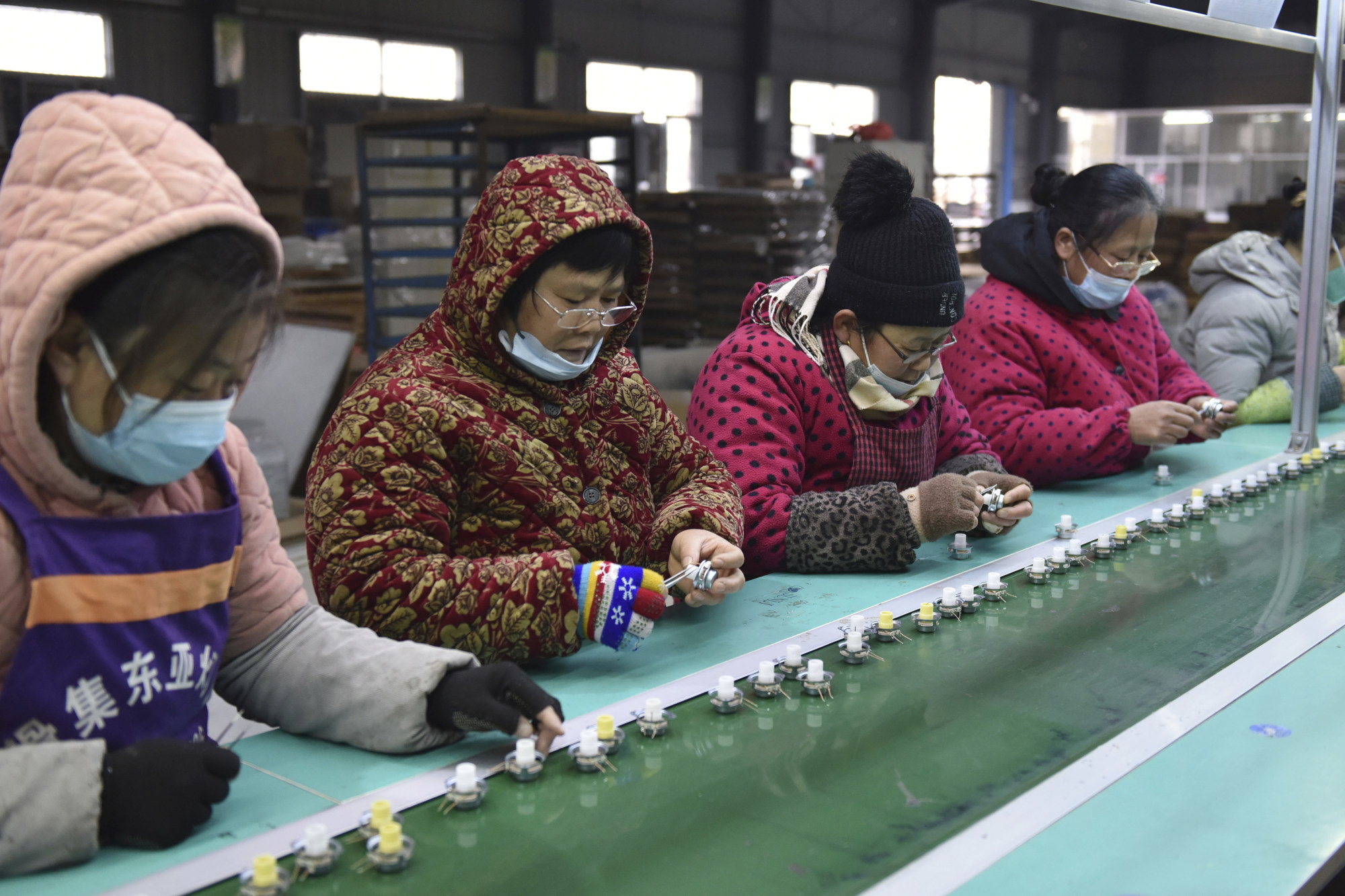 Gandhi said he conveyed the same message to EU officials, who he met on the eve of the
G20
summit in New Delhi, where Western leaders are expected to court Modi as an alternative partner to China in the Asia-Pacific.
"So today in a meeting I said … look, it is Europe and the United States that has created China. Let's not be confused about that. Right? It is Europe and the United States that has handed China manufacturing," he said.
As relations with Beijing have soured, the US and the European Union have grown closer to India. Brussels launched a Trade and Technology Council with New Delhi last year, following a model it has also pursued with Washington.
The ultimate goal is to have a single trilateral council, while the EU continues to discuss a free-trade agreement with India, although progress has been slow.
The Indian government, for its part, has been pitching its manufacturing base as an alternative to China's industrial behemoth, and as European firms look to spread their risk, India has emerged as a potential alternative production destination.
Gandhi poured cold water on the suggestion that India could replace what China does today, instead proposing a new way of doing things.
"A centrepiece of any vision has to be: can we set up a competing structure of production in a democratic, non-coercive environment? Because if we want to have a planet that is democratic, we require production that happens in a democratic environment," Gandhi said.
"But if the rest of the world does not come up with this and does not provide a production vision within a democratic environment, then we're all heading into autocracy," he added.
While Gandhi laid out a broad vision of a changed India domestically, saying he would promote openness and transparency, end internet shutdowns and persecution of journalists and academics, on foreign policy he suggested a less dramatic break with Modi.
On
Russia
, for example, he would maintain largely the same position as the current administration, which has walked a fine line on criticising the
invasion of Ukraine
.
"I think the opposition, by and large, would agree with India's current position on the conflict. We have a relationship with Russia and I don't think the opposition would have a different view than what the government is currently proposing," Gandhi told reporters.
"India, of course, has a relationship with Russia, India has a relationship with the United States, India is a large country and by nature of being a large country, it will have relationships with many other countries," he added.
Gandhi, 53, is the putative prime ministerial candidate for the newly launched opposition alliance that has dubbed itself 'INDIA' – the Indian National Developmental Inclusive Alliance.
Three members of his family – Jawaharlal Nehru, Indira Gandhi and Rajiv Gandhi – have served as prime minister of India, while several others have been members of parliament. Gandhi's mother, Sonia, 76, is one of the most influential figures in Congress, but has been in
poor health
recently.
During Congress' last stint in power, the United Progressive Alliance coalition it led became embroiled in several scandals before being toppled by Modi's BJP in 2014.
In October last year, Congress elected its first
non-Gandhi leader
for 24 years, in an attempt to shed the image of being run by a single political dynasty, though the Gandhi family continues to wield significant power within the party.
EMEA Tribune is not involved in this news article, it is taken from our partners and or from the News Agencies. Copyright and Credit go to the News Agencies, email [email protected]