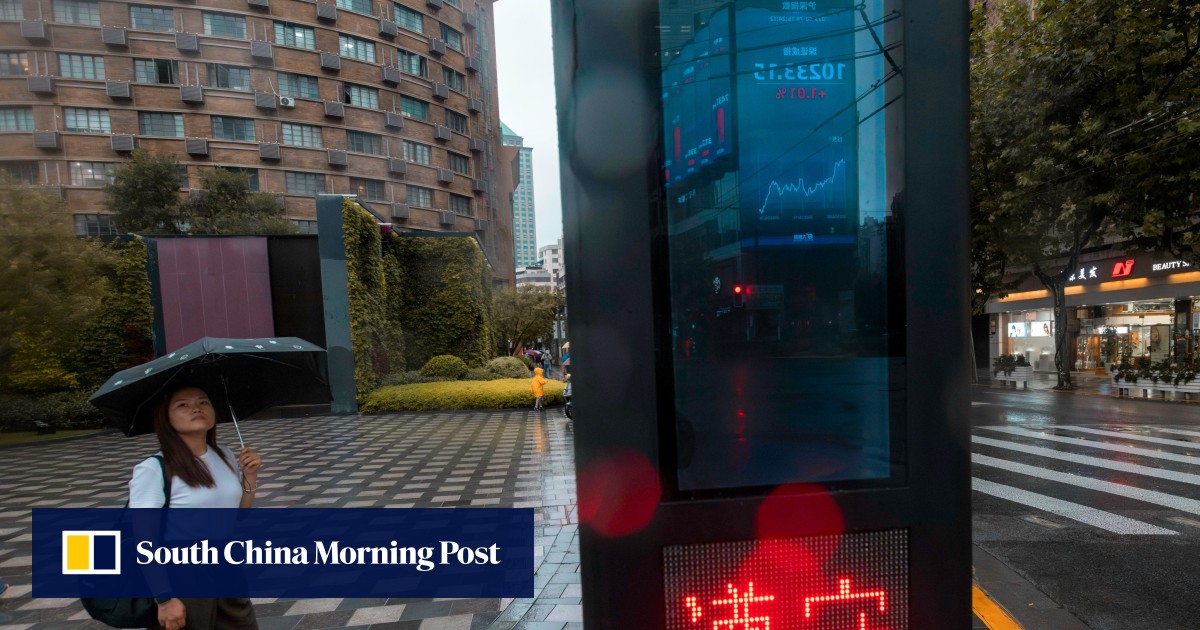 Stocks in China tend to perform well after administrative intervention in the primary market, if history is any guide, analysts said.
The country's
initial public offering (IPOs)
pipeline has slowed down after the securities regulator last month
pledged to restrict new share sales
to boost a flagging stock market. Eight companies have started trading on mainland China's exchanges so far this month, after the China Securities Regulatory Commission (CSRC) said at the end of August that it would tighten the pace of new share sales as part of a package of market-rescue measures, according to data compiled by Bloomberg and the Post. That compares with 33 new listings in August and 37 in July, the data shows.
The decrease in new offerings might stem a decline spurred by a dire outlook for the economy and a glut of stocks in China's US$9.7 trillion onshore stock market.
"The current market environment is similar to what happened before, and tightening IPOs and refinancing can stabilise sentiment to curb capital outflows," said Yang Zhengwang, an analyst at Northeast Securities. "The implementation is definitely getting under way and that's a very positive signal delivered to the market. There's no need to worry too much about liquidity."
The Shanghai Composite Index rose by an average of 16 per cent during the previous nine suspensions of IPOs carried out by the regulator to bolster sentiment, with money not leaving existing stocks for new listings, according to China Fortune Securities.
The Chinese benchmark has risen 2.4 per cent since the CSRC's announcement about curbing stock supply. The gauge has gained 1.6 per cent this year, trailing other key markets in Asia such as Japan and South Korea, where benchmarks have gained at least 10 per cent.
Administrative control over IPOs is a conventional tool used by the Chinese securities regulator to prop up the market. The most recent such intervention dates back to the 2015 meltdown, when IPOs were halted for four months through November to stave off sell-offs that eventually erased US$5 trillion in market capitalisation. The tactic worked partially, with the Shanghai Composite falling 4 per cent during the suspension period, according to China Fortune Securities.
During the global financial crisis in 2008, the CSRC imposed a 10-month moratorium on new share sales, which drove up the Shanghai Composite Index by 50 per cent in the period, according to China Fortune Securities. The biggest boost to stocks happened in 1994, when the index surged by 66 per cent during a five-month suspension of IPOs, it added.
There has been an influx of new share sales in China over the past year. It was
the world's busiest IPO market
last year, eclipsing Hong Kong and the United States, according to Refinitiv, as hi-tech companies were encouraged to raise money from the stock market to support the country's technology self-sufficiency drive.
About 422 companies raised 590 billion yuan (US$80.9 billion) from IPOs on mainland exchanges in 2022, according to Bloomberg data. This year, 251 companies have raked in 310 billion yuan, the biggest one being Hua Hong Semiconductor, which raised 21.2 billion yuan, the data shows.
"The essence of tightening IPOs is about stricter approval, to choose the good ones, prevent the influx of underperforming ones and boost market credibility," said Hu Guopeng, an analyst at Sealand Securities.
"By giving good-quality companies access to listings, [Beijing] will strike a good and dynamic balance between the primary and the secondary markets."
The news is published by EMEA Tribune & SCMP