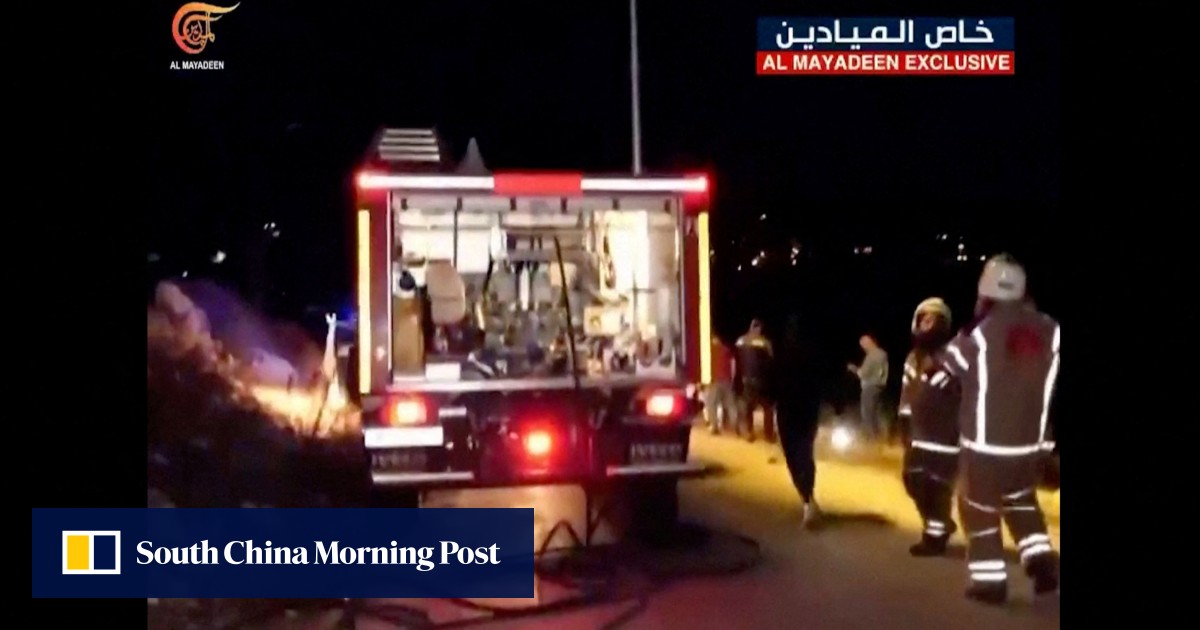 Four civilians, three of them children, were killed by an Israeli airstrike in south Lebanon Sunday evening, a local civil defence official and Lebanese state-run media said.
Israeli army spokesman Avichay Adraee said in a statement on X, formerly known as Twitter, that one Israeli was also killed on Sunday in a strike launched by the Lebanese militant group Hezbollah. He did not specify whether the person was a civilian or a soldier.
Israeli troops and Hezbollah militants and their allies along the tense Lebanon-Israel border have been clashing for almost a month since the start of the
Israel-Gaza war
. While clashes remain largely contained to areas near the border, they have increased in intensity as Israel continues its ground incursion into Gaza.
Lebanon's
state-run National News Agency reported that two civilian cars carrying members of the same family – one of them a local journalist – were driving between the towns of Ainata and Aitaroun on Sunday evening when they were hit by an Israeli airstrike. One of the cars was hit directly and burst into flames, the report said. One woman and three children, aged 10, 12 and 14 were killed, and others were wounded, it said.
Ali Safieddine, the head of the civil defence in the Tyre district in south Lebanon confirmed that a woman and three children were killed but did not have further details.
There was no immediate comment from the Israeli military or from Hezbollah on the incident.
Earlier on Sunday, local Lebanese officials said an Israeli drone had struck near two ambulances on their way to pick up casualties from overnight strikes in southern Lebanon, wounding four paramedics. The Israeli army said in a statement that it had launched strikes on a "terrorist cell" that was attempting to fire missiles toward
Israel
from the Ras Naqoura area in south Lebanon and had not intentionally targeted the vehicles.
Also on Sunday, Hezbollah said in a statement that it had targeted an Israeli military vehicle across the border from the Lebanese town of Blida with guided missiles on Sunday, killing and wounding members of the crew.
The death of the woman and three children raised the number of civilians killed on the Lebanese side in the border clashes to 14, while at least one Israeli civilian has been killed.
Hezbollah officials have warned that if Israel kills Lebanese civilians it will be considered a violation of the rules of engagement and it will retaliate by attacking civilian targets.
EMEA Tribune is not involved in this news article, it is taken from our partners and or from the News Agencies. Copyright and Credit go to the News Agencies, email [email protected] Follow our WhatsApp verified Channel