Karachi, Pakistan: It's an exclusive story first covered by EMEA TRIBUNE about the guy who has made everyone his fan. Wasif Ghafoor, a young man who was seen on the ground during the PSL 7 match having some amazing dance moves has beaten every big dancer out there, to be honest.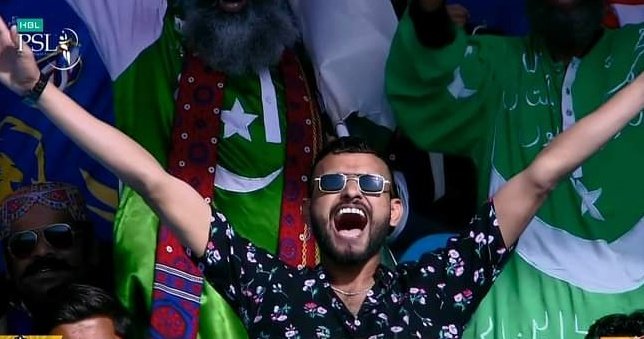 Who is Wasif Ghafoor:
Wasif is from Mirpurkhas a city in Sindh, Pakistan. I was watching the match between Peshawar Zalmi, and Islamabad United on Sunday, during the time-out strategy, I saw a man, who was dancing on PSL Anthem "Agay Dekh". I was impressed by his dance moves, what an amazing way of entertaining people. He was twerking like Shakira and Jennifer Lopez. Commentators were like "wow what we are seeing, this is awesome". In just a few minutes he become the internet superstar and made everyone his fan. The whole ground was dancing with him during his moves, his amazing moves are just lit.
He was shocked to see the reaction of people and was very happy to see people talking about him. He was asked by the journalist of Dawn TV outside the stadium, "From where did you learn this dance", he replied, "From nowhere, I am not a dancer, I am just a normal guy, who came in the ground to support PSL, my favorite teams are Karachi Kings, and Peshawar Zalmi".
This guy has some amazing skills and I hope he will get some kind of work in the Entertainment industry because he can actually make anybody dance and that's what we all want, Entertainment is all that the Pakistani nation wants.