World
In Turkey and Syria, the worst earthquake in history has struck, the death toll has exceeded 1000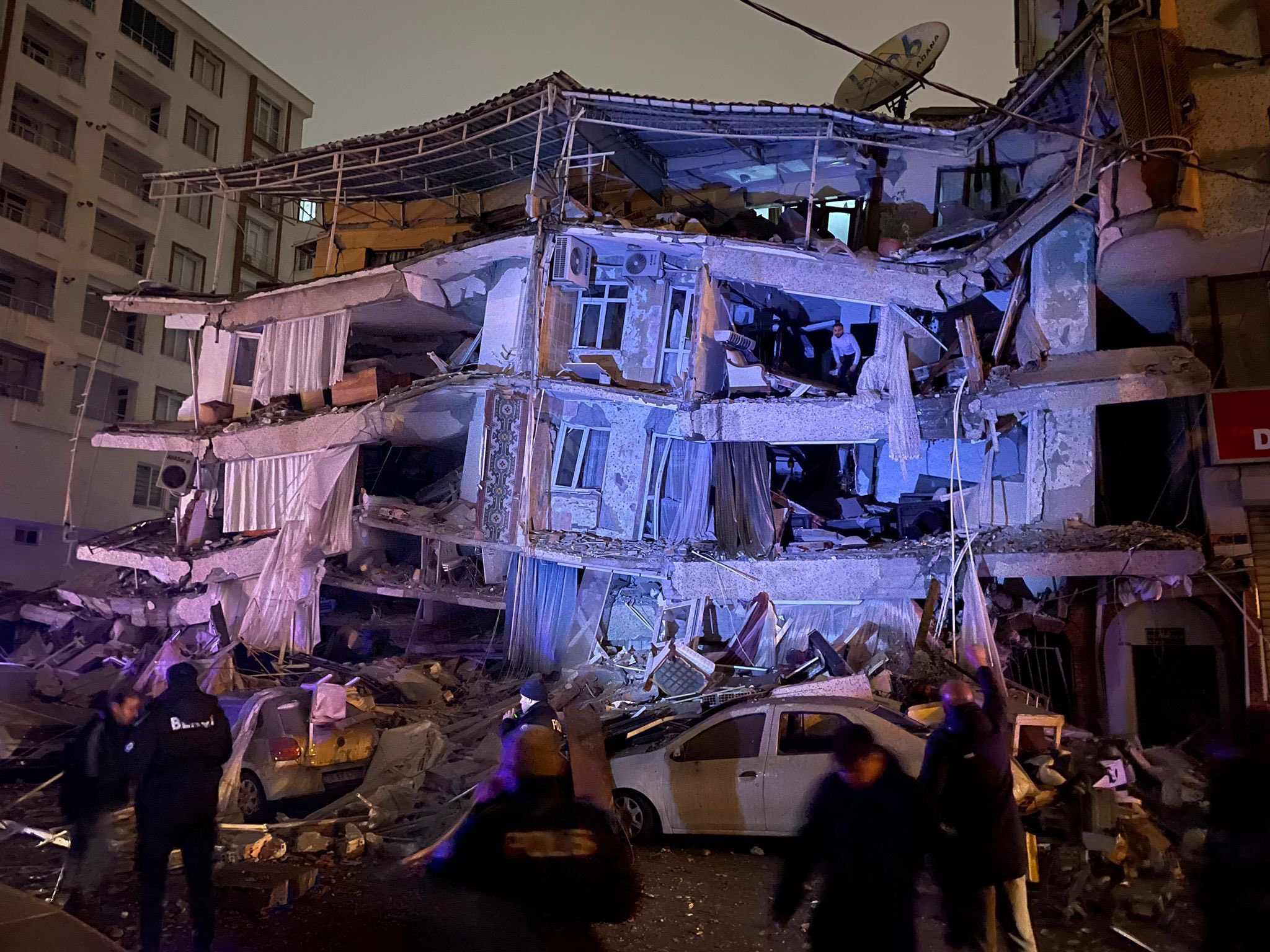 ANKARA: A powerful earthquake has caused widespread destruction in Turkey and Syria, with the death toll exceeding 1,000.
Scary footage of the earthquake in Turkey tonight.
pic.twitter.com/NweJRwrnhn

— Faytuks News Δ (@Faytuks) February 6, 2023
According to the details, a severe earthquake occurred in Turkey this morning, the magnitude of which was recorded at 7.8. The US Geological Survey reported that the epicenter of the earthquake was in southern Turkey, with a depth of 24.1 kilometers.
Earthquake tremors were also felt in Syria, Greece, Egypt, Cyprus, Jordan, Lebanon, Iraq, Georgia, and Armenia.
Cumhurbaşkanı Yardımcısı Fuat Oktay açıklama yapıyor. https://t.co/6ApZkFx7xQ

— TRT Haber Canlı (@trthabercanli) February 6, 2023
According to the Turkish Vice President, the death toll from the earthquake in Turkey has reached 912 and more than 2,000 people have been injured. The relief activities of the rescue teams are going on to search for the people buried in the debris, due to a large number of injured in the hospital, the space is limited.
Kahramanmaraş'ta meydana gelen ve ülkemizin pek çok yerinde hissedilen depremden etkilenen tüm vatandaşlarımıza geçmiş olsun dileklerimi iletiyorum. İlgili tüm birimlerimiz AFAD koordinasyonunda teyakkuz halindedir.

— Recep Tayyip Erdoğan (@RTErdogan) February 6, 2023
The earthquake caused the most destruction in Syria, so far 400 people have died and more than 600 people have been injured. According to Turkish media, the earthquake occurred in Turkey at 4:17 in the morning and the tremors were felt for one minute.
In Turkey, 35 buildings were destroyed by the earthquake and more than 100 were damaged. 10 provinces of Turkey have been affected by the severe earthquake. Turkish Interior Minister said that 32 aftershocks have occurred in Turkey since the earthquake.