Pakistan
Parade in Islamabad: Pakistan Day celebrated with enthusiasm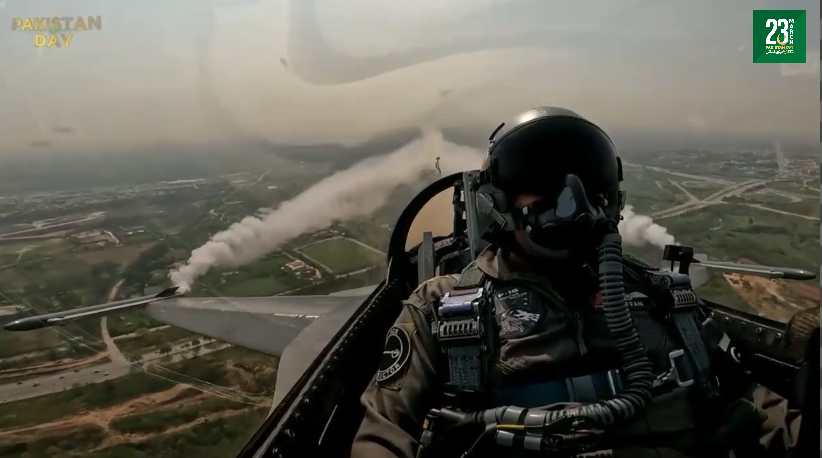 ISLAMABAD:  Pakistan Day is being celebrated with national and national enthusiasm all over the country. The day started with special prayers in the mosques and cannons were saluted by the Pakistan Army.
This day commemorates the resolution passed at the meeting of the All India Muslim League on March 23, 1940, in the light of which the Muslims of the subcontinent embarrassed their dream of a separate homeland. Watch the documentary about the founding members of Pakistan.
National flags have been hoisted on all public and private buildings, 31 cannons were saluted by the Pakistan Army in the federal capital and 21 in the provincial capitals. After the Fajr prayers at the Ayub Stadium in Lahore, a salute ceremony was held with the participation of military officers and their families.
Tweets on Pakistan Day Parade:
Happy #PakistanDay , ready to go to the Parade, 🇵🇰🇳🇱 dosti Zindabad! pic.twitter.com/Sx2jxfdKmp

— Wouter Plomp (@NLAmbPlomp) March 23, 2022
This is for the first time in all these years that we are able to watch the crystal clear visuals from the #PakistanDay Parade.
Thanks to the HD feed from #PTV.
Well done @fawadchaudhry and the team for this much needed upgrade. pic.twitter.com/QsyQurg2JR

— Annus Raza (@annusraza) March 23, 2022
On this 𝗣𝗮𝗸𝗶𝘀𝘁𝗮𝗻 𝗗𝗮𝘆
let's all pray for peace and prosperity of our Beloved 𝗛𝗼𝗺𝗲𝗹𝗮𝗻𝗱, through 𝗨𝗻𝗶𝘁𝘆, 𝗙𝗮𝗶𝘁𝗵,and 𝗗𝗶𝘀𝗰𝗶𝗽𝗹𝗶𝗻𝗲. #PakistanDay 🇵🇰#23MarchPakistanDay#23MarchPakistanDay2022 pic.twitter.com/XO6lD2DWNN

— Fatima (@_Ayat_Fatima) March 22, 2022
President of #Azerbaijan 🇦🇿 H.E. Mr. Ilham Aliyev @presidentaz sent a congratulatory letter to President of the Islamic Republic of #Pakistan 🇵🇰 H.E. Mr. Arif Alvi @ArifAlvi on the occasion of #PakistanDay. https://t.co/P2gN5Wjyyx pic.twitter.com/xIlO79DqU4

— Khazar Farhadov (@k_farhadov) March 22, 2022
https://twitter.com/CCtheLegendd/status/1506500797537861634
Riding along the coast on Pakistan Day 🇵🇰!

Agency21 organized a Cycle Rally🚴 at Sea View beach where scores of cyclists assembled to pedal their way along the breezy coastal track.
#CycleRally #PakistanDay pic.twitter.com/5ta5nJYgtw

— Agency21 International (@Agency21int) March 23, 2022
https://twitter.com/Sha_kib_haq/status/1506488597259898880
Congratulations to all Pakistanis on this #PakistanDay! Best wishes to my dear host country for a peaceful and prosperous future!#PakistanZindabad 🇵🇰 pic.twitter.com/1b0z8078kT

— Jakob Linulf (@DKinPK) March 23, 2022