Pakistan
Prime Minister Imran Khan to address the nation today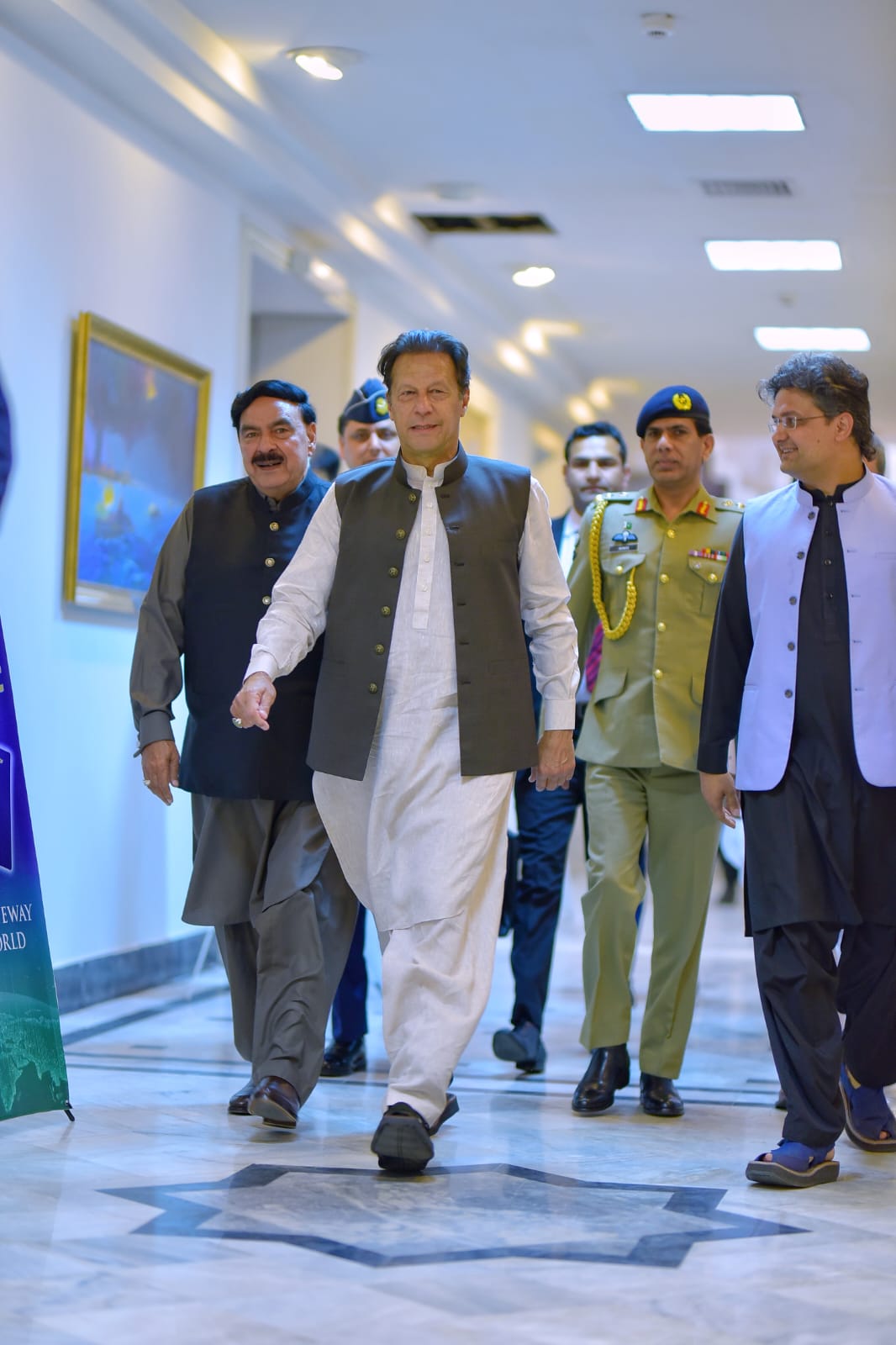 Islamabad: Prime Minister Imran Khan will address the nation this evening at around 5:00 PM, says Senator Faisal Javed Khan in a Tweet. On other hand, PM Khan has held an important cabinet meeting where he will share the letter of foreign interference with the politicians and senior journalists. Pakistan will win, and Imran Khan to say, Faisal Javed.
وزیراعظم عمران خان آج شام قوم سے خطاب کریں گے – انشاء اللہ
وزیراعظم عمران خان اپنی قوم کے لیے ڈٹ کر کھڑے ہیں اور انشاء اللہ فتح پاکستان کی ہے – قتح اس قوم کی ہے فتح کپتان کی ہے – pic.twitter.com/NtV8rTNwPI

— Faisal Javed Khan (@FaisalJavedKhan) March 30, 2022
Prime Minister Imran Khan to address the Nation:
14 Senior journalists are reaching the PM house in Islamabad. MQM refused to come to the cabinet meeting due to "No time". PM will brief the journalists about the letter and will tell the nation about the foreign elements' involvement. Khalid Magsi and Khalid Maqbool were invited by the PM for the meeting but Magsi is untraceable and Maqbool responded that "He is busy in some meeting".
If anyone is not interested in looking at evidence for any reason onus is on him and not us https://t.co/djfEKLilXk

— Ch Fawad Hussain (@fawadchaudhry) March 30, 2022
As per the fast report from the PM sources the letter will also be shared with the international media. Prime Minister is a player who fights till the last ball. He will not resign, says Fawad Hussain.
Update at 5:54 PM, Prime Minister's address to the nation has been postponed today, confirmed by Senator Faisal Javed Khan.
Update at 3:00 PM, 3/31/2022: PM will address the nation tonight, says Ch Fawad Hussain.
وزیر اعظم عمران خان آج رات قوم سے خطاب کریں گے

— Ch Fawad Hussain (@fawadchaudhry) March 31, 2022
Pakistan reacts to ousting of Imran Khan