Pakistan
Imran Khan Twitter Space record breaks with 165k listeners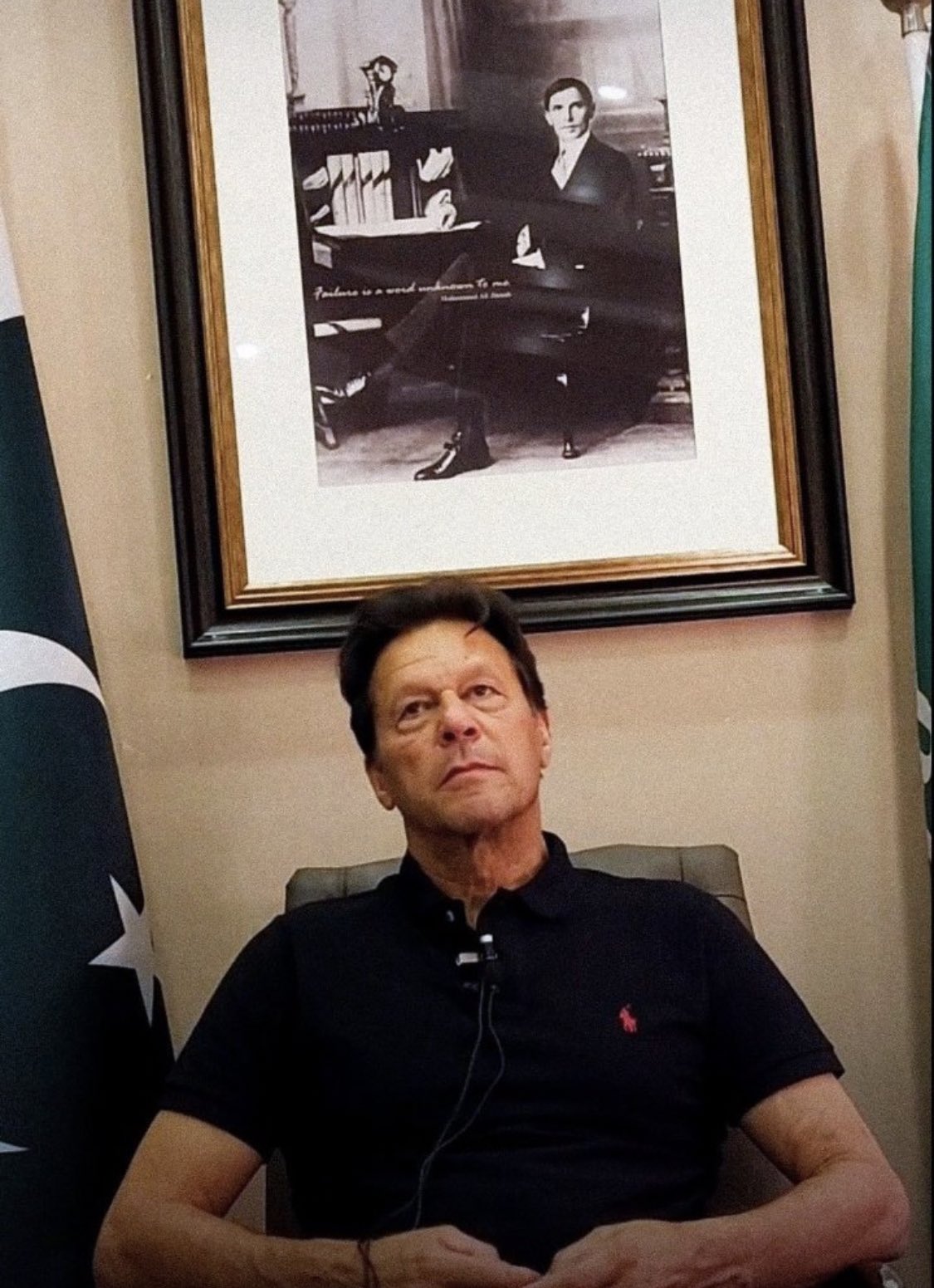 Pakistan: Ex-Prime Minister and the chairman of Pakistan's largest political party PTI, Imran Khan today broke the record of the Twitter Space with 165k listeners and a total of 1 Million people were tuned in. Space was started at 10:00 PM PST and in a few minutes, the record was broken with one of the biggest listeners in the history of Twitter. PTI's social media lead Jibran Ilyas and the former focal person of PTI chairman Mr. Arsalan Khalid hosted the session. People can also listen to the recording of the Space by following the official tweet.
Chairman #ImranKhanLIVE in Twitter Space! https://t.co/dF3ZWV4dXA

— PTI (@PTIofficial) April 20, 2022
Imran Khan Twitter Space
Earlier than today, this record was with K-POP with 44k listeners and Salvador with 27k listeners. He was was also live on Facebook, Youtube, and Instagram at the same time. It was a historic Space session with Khan hosted by PTI ever, this was the first time when he came live on Twitter space, the earlier record of PTI was 57k. On their official Facebook page and Instagram account Imran Khan total of 600k+ 223k+ watching, 330k on Facebook PTI official page, and Instagram.

Read this story: Imported Hukumat Na-Manzoor
Thank you all for attending the historic #ImranKhanLIVE Twitter Space. Thanks to @TwitterSpaces for increasing limits, we were able to get to 164K+. The previous record was around 57K, we beat that by 100,000+. Loved the heartfelt questions & responses!#امپورٹڈ_حکومت_نامنظور pic.twitter.com/uzZVQ8Aeva

— Jibran Ilyas (@agentjay2009) April 20, 2022
Camera & Social Media Power@ImranKhanPTI Record Breaking #TwitterSpace#ImranKhanLIVE#SpacesHost pic.twitter.com/7ekgTYaUvg

— Mughees Ali (@mugheesali81) April 20, 2022
جو مرضی ہو جائے میں کل مینار پاکستان جا رہا ہوں اور پاکستان کی حقیقی آزادی کی تحریک کا آغاز اسی مقام سے کروں گا جہاں قرارداد پاکستان منظور ہوئی تھی، ان شاء اللہ کل کے جلسے میں ریکارڈ کراؤڈ آئے گا۔ عمران خان
#امپورٹڈ_حکومت_نامنظور pic.twitter.com/W8x81UMX7R

— PTI (@PTIofficial) April 20, 2022